Heavy summer rains opened door for pecan diseases in Georgia
Heavy summer rains opened door for pecan diseases in Georgia
• The increased moisture throughout Georgia during June, July and August led to increased cases of pecan scab disease, a fungal pathogen that thrives in environments conducive to high moisture.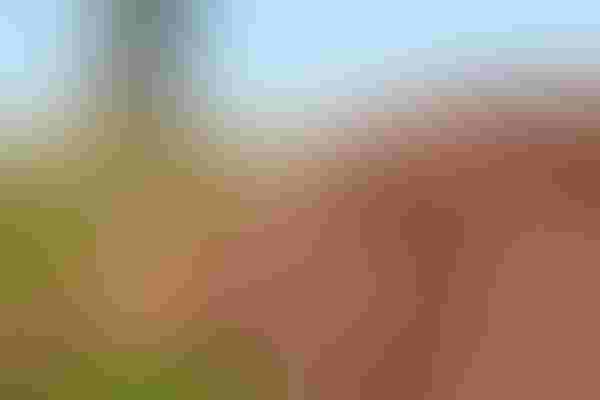 Heavy rainfall during the summer opened the door to disease and helped to drastically lower individual size and quantity of pecans produced in Georgia this year.
The increased moisture throughout the state during June, July and August led to increased cases of pecan scab disease, a fungal pathogen that thrives in environments conducive to high moisture. Scab can reduce the quality and size of pecans, and in some cases, kill the nuts.
"If you go from about Ashburn south, it's actually fairly bad with scab on susceptible varieties. If you go north from there, it's not quite as bad, but we will see some losses state-wide" said Lenny Wells, an Extension pecan horticulturist with the University of Georgia.
One of the most vulnerable varieties is the most common — Desirable. According to Wells, a large percentage of commercial orchards are planted in Desirables. However, Desirables are very susceptible to scab, as are orchards that are more likely to hold moisture, such as those in low-lying areas.
"We've had growers who have sprayed more than they ever have for scab this year. We were seeing growers who sprayed 20 times or more this year just for scab, and that's about twice as much as normal," Wells said. "They're still suffering some losses from scab."
More cases of scab result in a sharp decrease in pecan production.
"When this growing season first started, it looked like (the state) had the potential for around 90 million pounds or so. I'd say now that's probably down to 65 or 70 million pounds," Wells said. "That's a big drop-off."
In each of the last two years, the total poundage for pecans exceeded 100 million.
Top-producing counties hit hard
Places like Dougherty County, Lee County and Mitchell County, the top three pecan-producing counties in the state, were hit especially hard by the scab disease, added Wells.
Poor pecan production isn't the only disappointing reality facing pecan growers. Prices for small growers could hover around $1 per pound due to the weak domestic market, which generally uses nuts of smaller size than the export market.
Larger commercial producers, on the other hand, could get a premium price of $2.75 to $3 for their best nuts. Wells believes those prices could increase later in the pecan season if predictions of low volume hold true.
"It's going to be interesting to see this year because the volume of the crop nationwide is not there like it has been," Wells said.
"I kind of suspect as harvest progresses and we really see how short this crop is, this may be one of those years we see the price increase late in the year."
What do these prices mean for the average consumer?
"I don't think prices for the consumer will be affected so much this year because there is some supply on the shelves from last season, but supply and demand is a large part of pricing for any product. With a short pecan crop, in-store prices may go up at some point in the future," Wells said.
Pecan prices will also hinge on exports to countries like China, where demand for pecans is high.
"A lot of the Chinese demand for pecans is based on the Chinese New Year. They like to eat them around that time, just like we like to eat them around Thanksgiving and Christmas. The Chinese New Year date changes from one year to the next," Wells said. "This year it's a little earlier, so we've got to get those nuts over there earlier this year. We may have a smaller window for getting them there."
The Chinese New Year is Jan. 31, 2014.
According to the UGA 2011 Georgia Farm Gate Value Report, pecans were a top-10 commodity in the state, generating $319 million in farm gate value.
For more information about Georgia pecans, see the website, pecan.
          More from
Southeast Farm Press
Subscribe to receive top agriculture news
Be informed daily with these free e-newsletters
You May Also Like
---