California Crop Weather: busy season for citrus industry
California Crop Weather: busy season for citrus industry
California citrus fruits are sizing slowly;Citrus field maintenance continues with irrigation and the replacement of old stock;Lemons and Star Ruby grapefruit were picked; and Navel orange growers expect a late start to harvest due to poor internal maturity.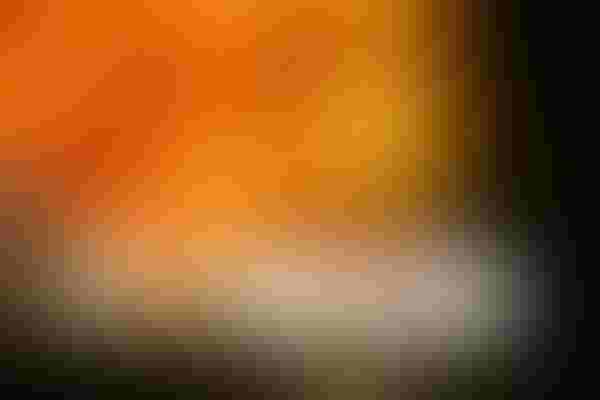 The latest California Crop Weather report from the Sacramento, Calif., Field Office of the National Agricultural Statistics Service, released Oct. 3, 2011.
Weather
Monday, Sept. 26, was the beginning of a warming trend for California as a high pressure system began building into the area. The weather remained dry for most of the state with only a few hundredths of an inch of rain in the northern Sierra Nevada, the northwest coastal mountains, and far northern valley very early in the week. Temperatures ranged from normal to above normal and reflected summer-like conditions. 
The warming trend continued into the middle of the week as the high pressure set in. Wednesday and Thursday were the hottest days of the week for most of California.
A low pressure system influenced the state on Friday with cooling temperatures to near normal on Friday and near normal to below normal for Saturday and Sunday. This brought traces of rain along the southern California coast, and 0.01 was recorded for the northwest California coast for Friday into Saturday. 
Another wave of energy came through over the weekend, dropping several tenths of rain over northwest California Sunday into Monday morning.
Field crops
The California riceharvest was in full-swing. Cotton progressed well with more than two thirds of the bolls open. Defoliation started in some areas. Cotton and rice crop conditions were rated mostly good to excellent.
Black-eye beans matured nicely. Beans were cut and windrowed this past week. The sunflower harvest was in full-swing.
Cornfor silage and large lima beans were harvested. Wheat ground preparation and fall planting continued.
Fruit crops
Late season fertilizer applications were underway and some mechanical and hand pruning took place in orchards. The peach, nectarine, and plum harvests began its normal seasonal decline. The Angeleno and Flavor-Fall plum variety harvest neared completion.
The table grape harvest continued in the San Joaquin Valley (SJV) with Red Globe, Summer Royal, Crimson, Flame Seedless, Christmas Rose, and Autumn King the main varieties harvested. 
The harvest of wine grapes continued. The SJV raisin grape harvest progressed smoothly. About half of the raisin grapes were dried and picked up in Tulare County. Grapes were protected from possible upcoming light showers with tarps.
Pineapple quinces, figs, and apples were harvested. Pomegranates showed nice color, but maturity was still not there for harvest in most orchards. 
The olive crop progressed. The pear harvest slowed.
Citrus fruits sized slowly. Citrus field maintenance continued with irrigation and replacement of old stock. Lemons and Star Ruby grapefruit were picked. Navel orange growers expected a late start to the harvest season due to poor internal maturity.
Nut crops
The late variety almond harvest continued. Growers reported above normal volumes because of a heavy crop set.
Harvesting of early variety walnuts continued. Pistachio harvest continued.
Vegetable crops
Tulare County reported peppers, tomatoes, cucumbers, squash, eggplants, andhoneydew picked and packed. The cantaloupe and watermelon harvests wound down.
In Merced County, cantaloupe, honeydew, tomato, bell pepper, sweet potato, and watermelon harvests continued while radicchio planting continued.
Fresno County reported dehydrator onion harvest while the fresh onion harvest was winding down. Winter carrots were watered, fertilized, and treated for fungus. 
The processing tomato and garbanzo harvests were ongoing in Sutter County. In San Joaquin County, tomatoes for processing and fresh market were harvested, as were bell peppers, watermelon, squash, and pumpkins. The onion harvest was winding down. 
Subscribe to receive top agriculture news
Be informed daily with these free e-newsletters
You May Also Like
---