California Crop Weather: almond, grape harvests in full swing
California Crop Weather: almond, grape harvests in full swing
The 2011 California raisin grape harvest is in full swing.Cotton showed good developmental progress and producers shut off water to fields.Almond harvest continues in the Nonpareil variety and begins in other varieties.Radicchio planting underway in Merced County.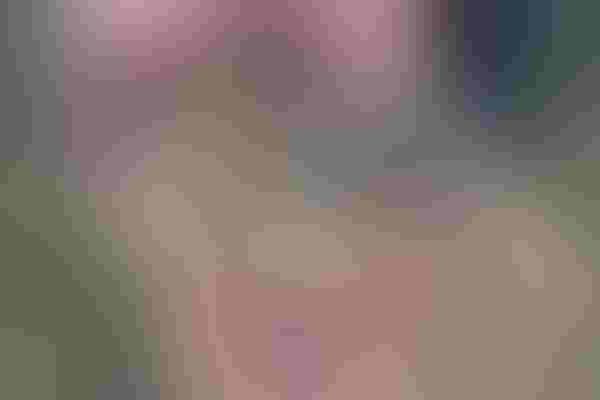 The latest California Crop Weather report from the Sacramento, Calif. Field Office of the National Agricultural Statistics Service released Sept. 12.
Weather
The week of Sept. 5 began with an upper-level high pressure ridge over California and the western United States. This brought warm and dry conditions to California.
As the week progressed, the high pressure strengthened and temperatures rose. Afternoon high temperatures over 100 degrees were common across much of the interior valleys of California.  The hottest day was Friday when temperatures approaching 110 degrees were reported in the Central Valley.
In an unusual pattern, the upper-level high pressure began to shift westward offshore and was replaced by a low pressure system which settled over California. The lower pressure brought cooler temperatures to the state. It also brought thunderstorm activity to the Sierra Nevada Mountains and prompted widespread fire weather concerns.
As the weekend continued, increased moisture produced wetter thunderstorms and the threat of dry lightning was reduced. Practically all significant rainfall reported was associated with these thunderstorms, and was mostly confined to the higher elevations of the foothills and mountains.
Field crops
Cotton showed good developmental progress and producers shut off water to fields. Corn for silage harvest continued. Seed alfalfa fields matured and dried down as harvest began.
Rice fields matured as more of the crop headed. Black-eye beans made good developmental progress. Sunflower ray petals dried down and bracts turned yellow. Safflower harvest continued where the crop had completed dry down.
Harvest was in full swing for sorghum. The ground was prepared for wheat for fall planting.
Fruit crops
The table grape harvest continued in the San Joaquin Valley for Red Globe, Summer Royal, Thompson Seedless, and Flame Seedless varieties.
The harvest of wine grapes began to pick up. Raisin grape harvest was in full swing.
Pomegranates began to color. The apple harvest continued. Pears were harvested with the Asian pear harvest in full swing.
The olive crop progressed. The prune and peach harvests began to wind down. Kiwis developed well. The fig harvest was underway.
Valencia oranges and lemons were packed.
Nut crops
The Nonpareil almond harvest was in full swing across California. Growers began to harvest other varieties.
Weed, husk fly, and mite control continued in walnut orchards as the crop was prepared for harvest.
Pistachio harvest started.
Vegetable crops
Kern County reported organic greens harvest. The harvest of peppers, tomatoes, cucumbers, squash, and eggplants continued in Tulare County.
In Fresno County, tomatoes, onions, garlic, squash, eggplant, daikon, cucumbers, zucchini, sweet corn, peppers, and carrots were harvested. The watermelon, honeydew, and cantaloupe harvests continued in full swing. Broccoli fields were planted.
Merced County reported the cantaloupe, honeydew, tomato, bell pepper, and watermelon harvests continued while radicchio planting began.
Sutter County reported field work and ground preparation while tomatoes were treated for mold and stinkbug. The garbanzo bean harvest was ongoing. The beans were treated for leafhoppers. Fresh melons were treated for weeds and cucumber beetles. 
Subscribe to receive top agriculture news
Be informed daily with these free e-newsletters
You May Also Like
---