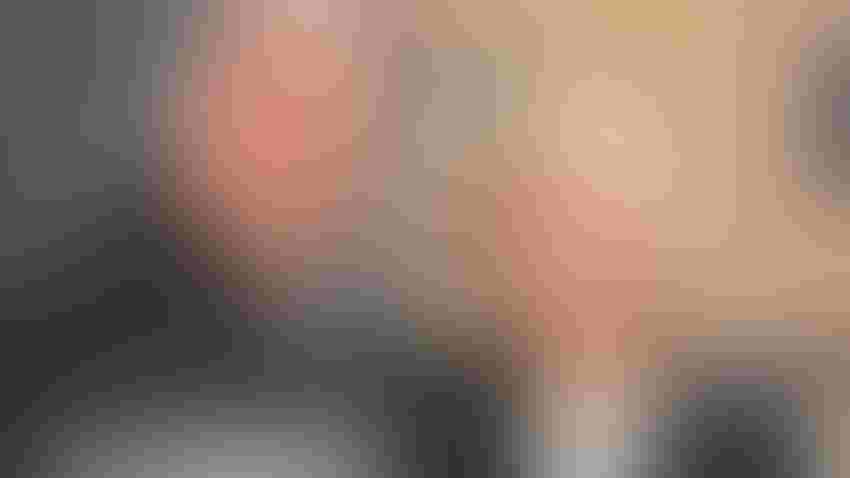 FAMILY AND FARM: Marty and Becky Evans, Terre Haute, Ind., are all about connections with family and their farm.
Tom J. Bechman
"Their passion for their family and farming is quickly apparent. So is the desire to do what is right, decent and honorable. They understand the value of the soil and how to take care of the land, as evidenced by their selection as River Friendly Farmers." That's high praise for Marty and Becky Evans, coming from Bruce Kettler, president and CEO of the Agribusiness Council of Indiana and, until recently, director of the Indiana State Department of Agriculture.
It also indicates incredible achievement for two people who began life as town kids in Vincennes, Ind., with no farm connections. Maybe that's why they made sure their children, and now their grandchildren, could make farm connections if they chose to do so.
"Having the whole family involved is extremely important to Marty and Becky," says Jeffrey H. Fisher, a CPA with Sackrider and Co., Terre Haute, Ind. "It has been exciting to see how they have integrated family into the operation. Each brings their own unique perspective and expertise. In my humble opinion, this has been a big part of their success."
Brian Mattingly, area manager for the North Central Division of Helena Agri-Enterprises, agrees. "Their dedication to family core values and faith are examples for all in the ag community," he says. "Outside of the business successes, you cannot find a better parent, grandparent or community supporter than Marty and Becky Evans. Their values will sustain Indiana agriculture, but more importantly, family values for our future."
What others say
Denny Jarvis and his dad, Terry, were hosts of the 1995 Farm Progress Show. When they decided to leave farming in 2005, they convinced Marty and Becky to take over their land.
"Knowing that we were putting our land in good hands to be taken care of and tended the best way possible [meant a lot,]" Denny says. "Not only are they tremendous farmers and stewards of the land, but more importantly, they are the matriarch and patriarch of one of the finest families in our community. The Evans family are active in their church and many boards and nonprofit organizations in our community. My family and I think the world of Marty and Becky Evans and their family."
Marty's oldest brother, John Evans, is proud of his sibling. "Be-N-Ag Farms is known throughout the region and state as an excellent operation," he says. "Their yields continue to be at the top of the scale, and they are constantly striving to learn new methods to improve the farm. Marty and Becky are determined to give back to the soil more than they take from it, and work to contribute to the overall success and reputation of the industry. They are active in their church and community, and loved by the families who trust them to farm their ground."
Sen. Jon Ford, representing District 38 in Indiana, sums it up this way: "Marty and Becky are always available to answer questions and give sound advice. They are both very respected in our local community. Their knowledge, skills, work ethic, willingness to help others and dedication to the ag industry make them very deserving of the Master Farmer award."
Subscribe to receive top agriculture news
Be informed daily with these free e-newsletters
You May Also Like
---