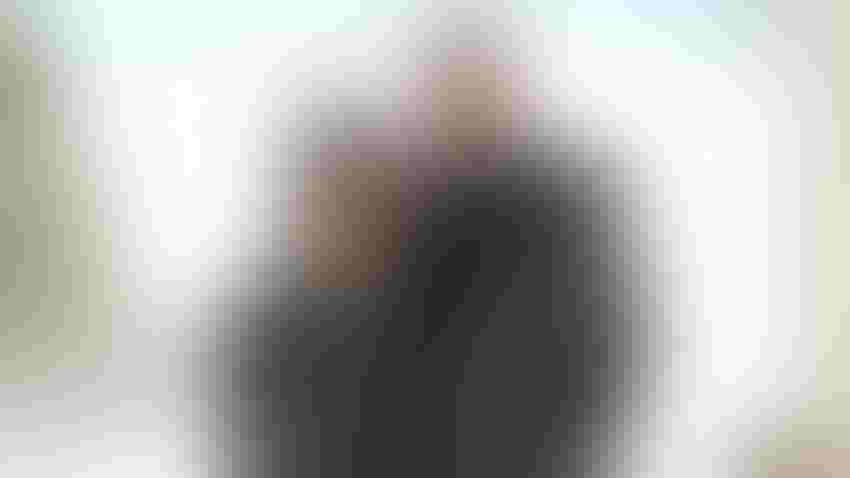 PORK PRODUCTION: Denise and Todd Wiley of Walker, Iowa, have shown commitment to their farming operation and family through the years on the farm to earn multiple successes.
Photos by Jennifer Carrico
Building any business from the beginning can be both challenging and rewarding. Farming is no different, and for Benton County, Iowa, farmers Todd and Denise Wiley, growing a hog operation has been just that.
Todd is a third-generation farmer, but his grandfather and father preferred feeding cattle. They gave him and his two brothers the opportunity to return to the farm, which Todd took advantage of, and he chose the hog side of the operation.
"Dad was a preferred cattle feeder — but he always had pigs, as the fast turnaround on cash flow always helped the operation," Todd says. "However, pigs weren't his first love on the farm — but they were mine. So, it was a nice arrangement for us, as I could take care of the pigs and he could do the row crop farming and feed cattle."
Growing hog business
In the mid-1990s, when artificial insemination started to increase in the swine industry, Todd and Denise decided to start a custom-collect boar stud called Custom Genes. Producers owned the boars and Todd cared for and collected the semen, while Denise processed and delivered it to customers.
They were able to remodel an old dairy barn to house the operation. Starting with four boars, the Wileys eventually grew the operation to more than 50 head, with collection and delivery on Mondays and Thursdays.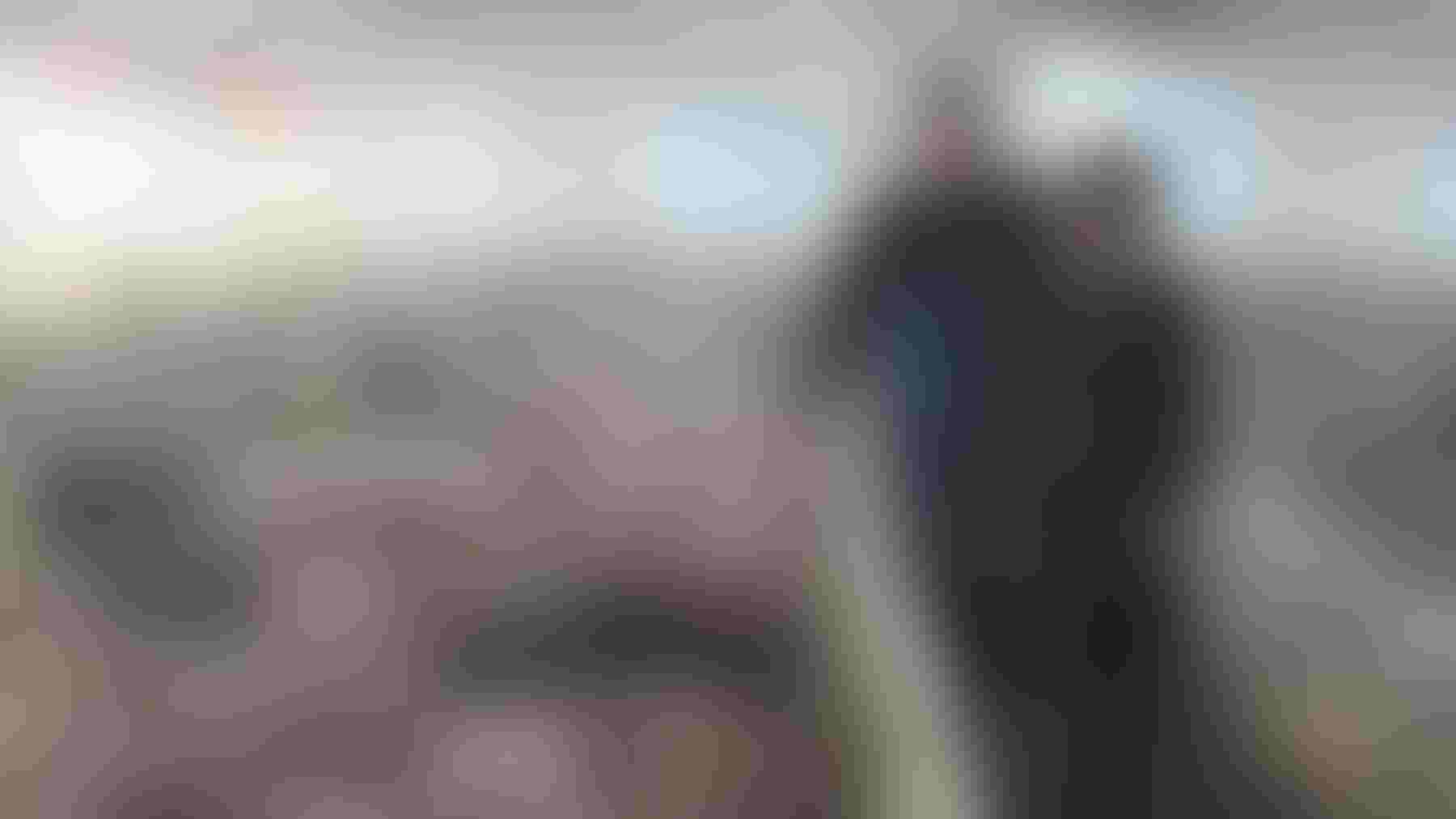 HOG MANAGEMENT: Proper management and dedicated employees have led to success and growth of Todd and Denise Wiley's Interstate Swine operation in Benton County, Iowa.
"In 1998, we started Interstate Swine LLC with my father, and I was the managing partner from the beginning," Todd says. "He was very much a silent partner, but we discussed a lot of the decisions, and he helped me work through them."
The operation is farrow-to-finish, starting with 163 sows. Through the years, with the help of family and good long-term employees, it has grown to 2,000 sows.
When Denise and Todd met and got married, she instantly became involved in the farming operation, and they have had a solid work partnership. While she grew up on a farm, she didn't expect to marry a farmer. She spent many years mostly raising a family, but now with the youngest son being a senior in high school, she has decided to become even more hands-on at the farm, taking care of the record keeping, doing chores and running errands for the farm.
Family operation
The Wileys have four children ranging in age from 17 to 24.
Oldest son Drew has recently returned to the farm and along with his wife, Elisabeth, has a new daughter, Maggie. Isaac will graduate from Iowa State University in May and will start his career in agriculture marketing. Emma is a florist in Vinton, Iowa, and is working to attain an online degree from Des Moines Area Community College. Their youngest son, Josh, will graduate from high school in the spring and then head to Iowa State in the fall.
"Having Drew involved with our pig farm now probably requires us to be more thoughtful for the next 10 to 20 years, because it will involve him and likely some of the other kids, too, as they grow and go do something else before they can return to the family business," Todd says.
"We've told them that if they want to come back, we will figure out a way to do that, but don't think that you have to," Denise adds.
"There's a million ways to make a living out there, but the lifestyle and the family, it's all good — but it's still a family business and it must function as a business, which can bring up some of its own challenges," he says.
Production goals
Todd says goals in pig production are more focused on efficiency and having the capacity to compete. While he never envisioned having 2,000 sows, they had to grow to have more numbers to stay competitive and keep production prices down.
"In order to make 1,100 pigs per week and fill barns like we need to, we are at a minimum for size and scale from a management standpoint," he adds. "All good plans are subject to new and better plans. We continue to evaluate what the next logical step is."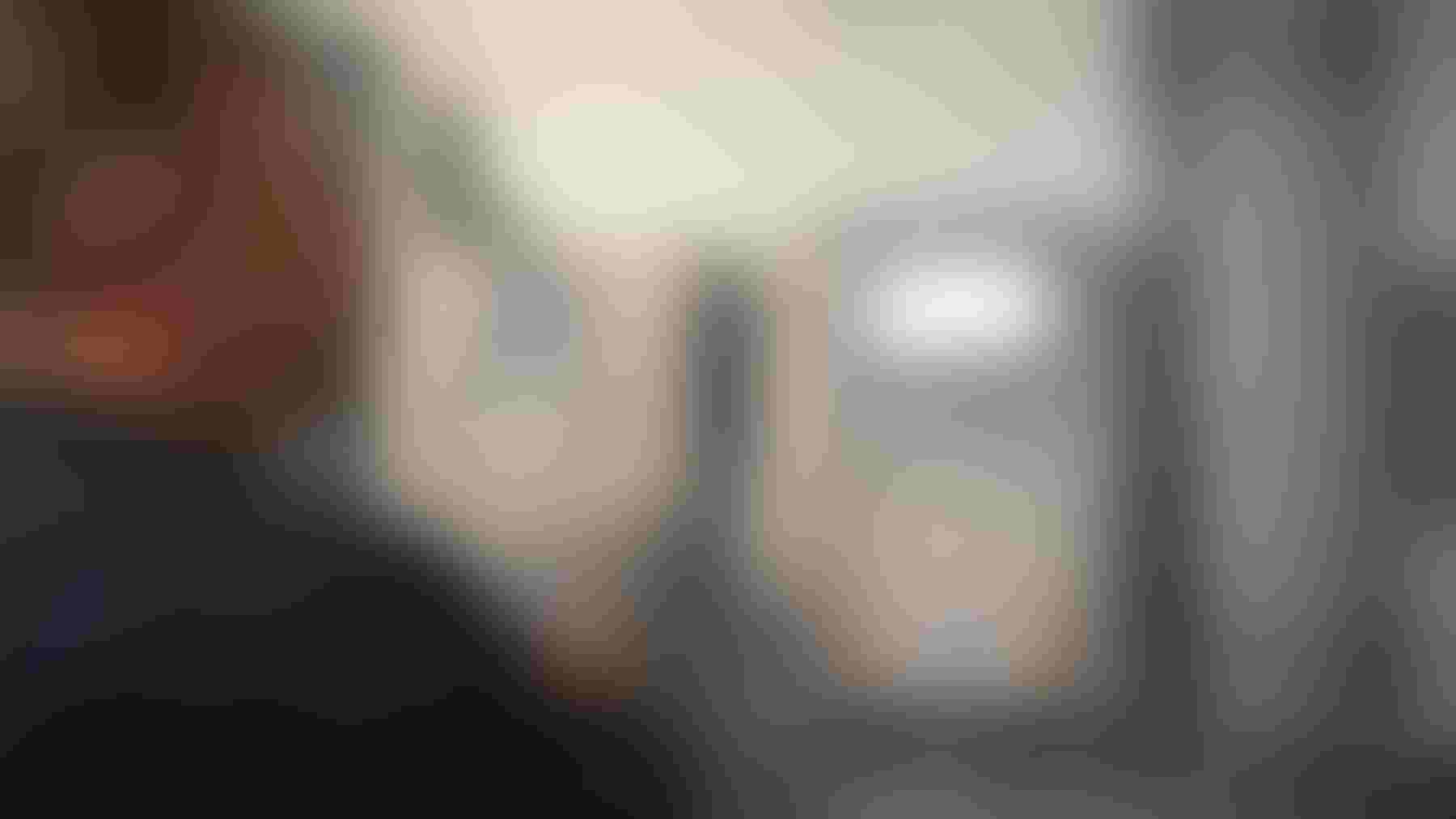 TECHNOLOGY: The addition of technology in Todd Wiley's hog barns and being able to know when there is an issue has helped with precision management and pig comfort to be more efficient.
Herd health is the most common challenge faced with the sow farm. Todd says they have had to build a strategy that allows management of the herd and operation if health problems are present.
Any replacement gilts brought into the operation are isolated and tested for disease before letting them into the sow farm. The operation is 100% artificially inseminated, which helps with disease prevention while improving production.
The need for good, reliable employees who are willing to work on a hog farm is continually a challenge as well. The Wileys say they have been fortunate to have several long-term workers, which has helped them grow their business.
Hog marketing is done a variety of ways to spread out risk and raise profit. "We have used cash purchases, futures positions and options strategies. We have packer contracts with three different packers on a formula basis that includes live price and cutout value," Todd explains. "Having multiple packer relationships allows us to differentiate the right pigs to the right packer. Nearly 70% of our production is marketed through a third-party negotiator."
On the crop ground, the Wileys prefer to raise corn to utilize at their feed mill and feed to the pigs, but they will plant soybeans to make a break in the rotation. Pasture and hay are used for their small cow-calf herd.
"The purchase of additional inputs for the operation is almost always associated with the sale of pigs in one way or another," he says.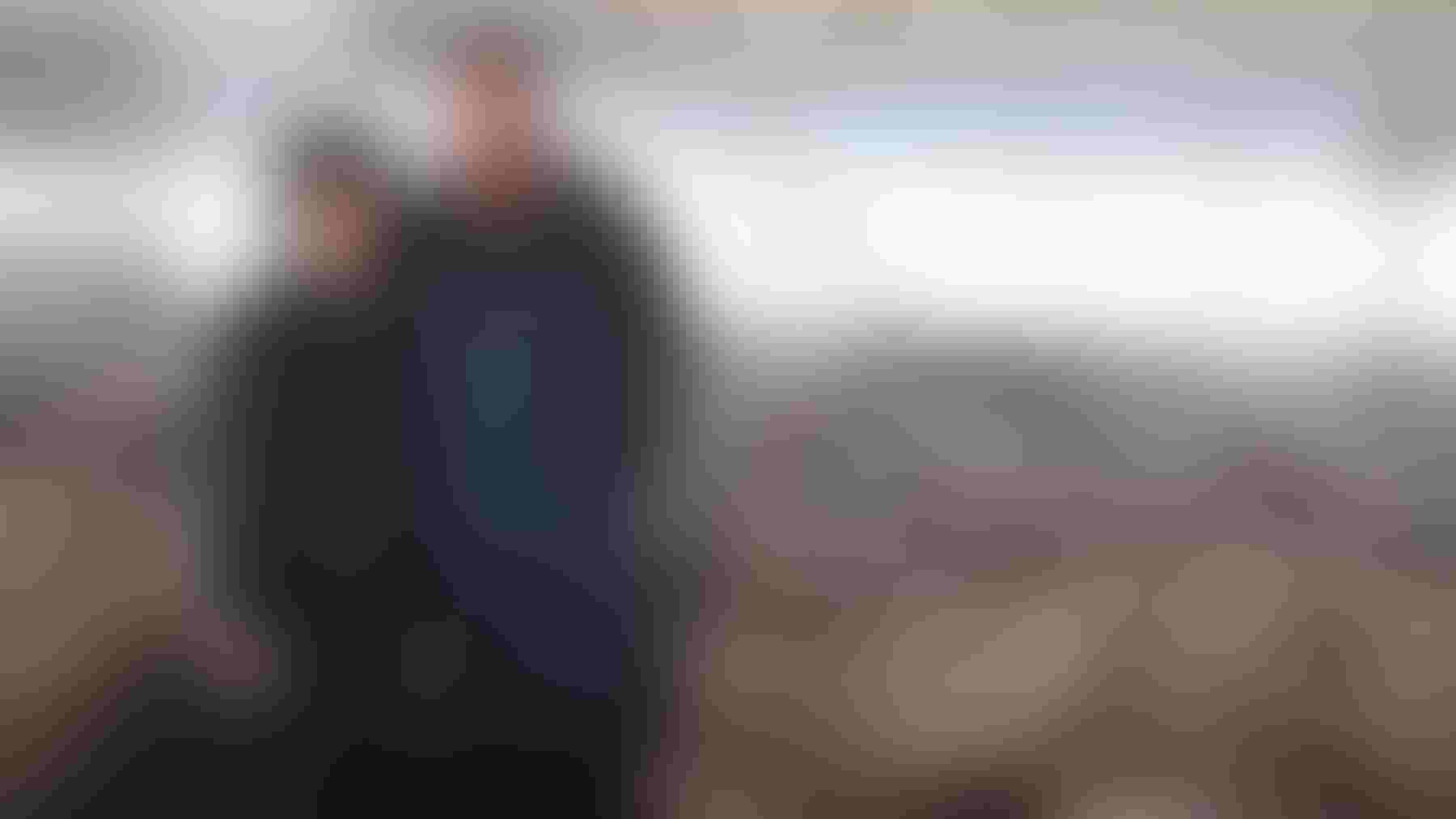 PORK EXPANSION: Todd and Denise Wiley have grown their hog operation from a boar stud to now having a multi-site farrow-to-finish business, which they hope to pass on to the next generation.
All these production goals could not be met without the help of good veterinary advisers, estate and succession management planning, risk management, business management consulting, nutritional advice, and information and nutrient management modeling, along with crop consulting.
Community involvement
Like most farm families, the ones who are most busy on the farm still find time to help others. Todd was involved in the Benton County Pork Producers, on the board of directors and as president. He also served at the state level as a director for the Iowa Pork Producers Association and as vice president of operations. The couple each served on various committees, and helped youth get involved in the pork industry.
Todd served on the Vinton Shellsburg Community School District board for nine years, during which time he served as vice president and president.
"We've always tried to be involved in the activities our children were involved in," Denise says. "We helped with their sports as well as with 4-H. Todd helped with livestock judging, and I served as a club leader."
When the kids became involved in FFA, the couple assisted in various activities and helped build an animal learning lab at the high school. At their church, the couple serve on various committees and help with the youth group.
All the involvement has earned them awards, including recognition by the Iowa Pork Producers as a Master Pork Producer, a Pork All-American and Dedicated Organizer of the Year. The Wileys received the Gary Wergin Good Neighbor award and have been given honorary member status by the Benton County 4-H organization, the Vinton Shellsburg FFA chapter and the Benton Community FFA chapter.
Their humble personalities and hardworking attitude are what help build their successes. "There are many farm families just like us," Todd adds. "We hope that our children and grandchildren value hard work, honesty, integrity and a strong sense of community. Perseverance and grit go a long way toward attaining goals."
Subscribe to receive top agriculture news
Be informed daily with these free e-newsletters
You May Also Like
---