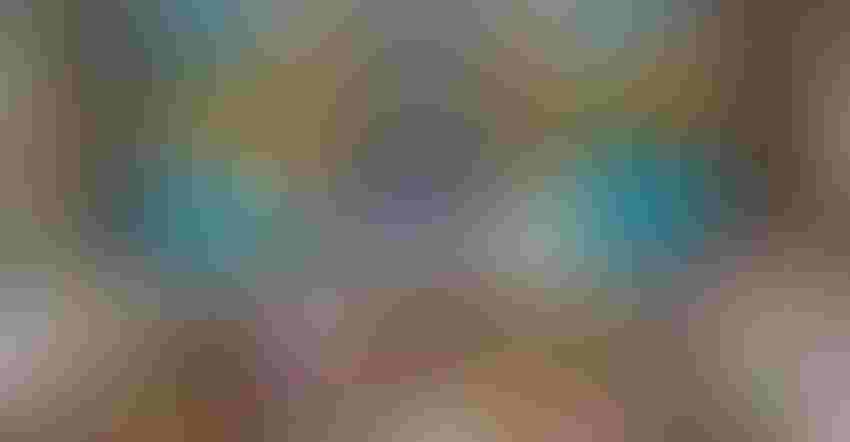 NEVER FOGET: A growing memorial site at the spot where George Floyd was killed by a police officer was a gathering spot June 4 for the Minneapolis community protesting police brutality. There is a movement to rename the corner of 38th Street and Chicago Avenue to George Floyd Square.
Andrew Lichtenstein/Getty Images
Days after the May 25 death of George Floyd while in Minneapolis police custody, agricultural organizations gradually issued statements of concern.
State and national Farmers Union organizations shared reactions and comments first through social media and news releases.
On Facebook, the Minnesota Farmers Union urged people to stand up for racial justice and against police violence.
"There's a lot to reckon with and soul-searching to do to ensure that, at an absolute minimum, nothing like this ever happens again," MFU's post read. "We have to do more than say that we condemn it, which we do. This comes on top of a deadly pandemic that has disproportionately harmed Black, Indigenous and People of Color, including in agriculture and food sectors, and sparked racist acts against Asian American and Pacific Islander communities, which have falsely blamed them for the virus."
MFU called on public officials to "fight back against all injustices they can and for everyone to reflect on why injustice persists."
National Farmers Union president Rob Larew condemned the police brutality in a May 29 statement and called for a national effort to address individual, institutional and structural racism.
"The killing of George Floyd was an abuse of power and a horrifying act of violence," Larew said. "…Police brutality doesn't occur in a vacuum. It's just one of many examples of racism in our country — in criminal justice, financial services, health care, voting, education and elsewhere."
Bystanders are complicit in allowing the suffering to continue, Larew noted.
"Now is the time to step up, to heal these wounds, to build a just and equal society," he said, adding that efforts will take time. "This will not be a quick or easy task to overcome the terrible legacy of racism in this country. We all must reflect on our own privileges and prejudices, rethink our institutions and demand structural change. The road ahead of us may be long and uncomfortable, but it is our moral obligation to traverse it."
On June 4, the day of George Floyd's funeral, Zippy Duvall, president of the American Farm Bureau Federation, issued a statement offering condolences to the Floyd family and stating that AFBF strongly opposes racial discrimination.
"We believe just treatment by law enforcement is essential to maintain public trust and to uphold our Constitution," Duvall said. "We also believe we have a responsibility across our society to honestly examine, identify and address racism."
Duvall said the federation is forming a working group to determine how AFBF staff can be a positive influence against racism.
Minnesota Farm Bureau president Kevin Paap said Farm Bureau policy supports civil rights of all and is against discrimination. He noted how farm communities pull together during times of crisis, and that working together helps find solutions.
Paap added: "We can all continue to strive to do better."
About the Author(s) Paula Mohr has been editor of The Farmer since 2004. She enjoys covering a wide range of topics that are of interest to Minnesota producers.
Subscribe to receive top agriculture news
Be informed daily with these free e-newsletters
You May Also Like
---