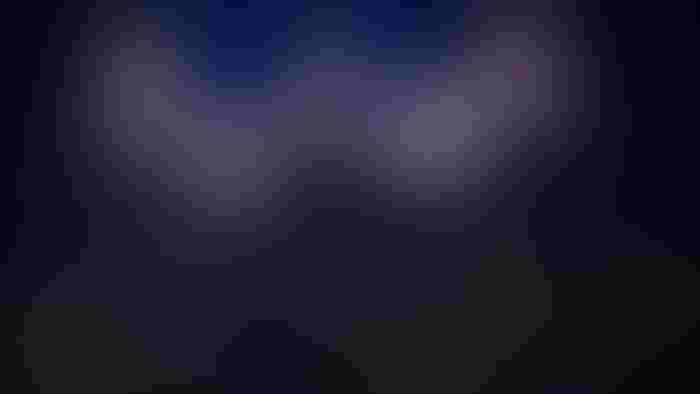 Corduroy jackets flooded the streets of downtown Springfield, Ill., this week as Illinois FFA members gathered for their 95th annual convention. The convention touted record attendance, with over 6,000 members and parents present in the BOS Center. Ten outstanding section officers from across the state competed for five state officer positions for the 2023-24 year.
The 2023-24 Illinois FFA state officers are:
Thaddeus Bergschneider, Franklin, president

Eric Wisely, Nashville, vice president

Cooper Nelson, Canton, reporter

Riley Kessler, Staunton, secretary

Benjamin Bremmer, Pearl City, treasurer
The suspense for each candidate was intense as wireless network connectivity issues persisted and ballots were counted by hand.
"I still can't fully believe it," Thaddeus Bergschneider said, explaining that as ballots were counted, he was reading. "I wanted to make sure I was at peace with myself. Regardless of the outcome, I planned to go on stage and share another speech of why I love FFA and why I wanted to do this. I can't wait to begin this new era in Illinois ag."
Bergschneider hails from Section 14, son of Paul and Janie Bergschneider of Franklin. He's one of seven children raised on the family's grain and livestock farm. After his year as president, Bergschneider plans to study agricultural economics at Purdue University in West Lafayette, Ind.
"There's a quote from a Willie Nelson song that has gotten me through a lot," said a shocked Eric Wisely after being elected vice president. "It says, 'Imagine what you want and then get out of the way.' And that's exactly my advice for other members."
Wisely is the son of Jimmy and Denise Wisely of Nashville in Section 21. He grew up showing American quarter horses, and his family's involvement in the equine industry is what initially attracted him to FFA. Following his year in office, Wisely plans to attend Southern Illinois University in Carbondale and study agricultural education.
Illinois FFA membership jumped from 23,000 to over 41,000 in 2023 thanks to support from the Illinois Department of Agriculture that made all students enrolled in ag courses also FFA members.
"The future of Illinois agriculture is bright," said Cooper Nelson. "We have more members than ever now, and I expect us to have a bigger presence on the national level to represent Illinois agriculture."
Nelson of Canton in Section 12 is the son of Brent and Carrie Nelson. He grew up showing sheep on his family's livestock farm and participating in his local 4-H club. After serving as state FFA reporter, Nelson plans to study at Spoon River College in Canton.
"It's important for me to make a personal connection with members across the state," said Riley Kessler. "If they have a positive connection with me, then they have a positive connection with Illinois FFA. That gives me a purpose in this organization, because without the members, I wouldn't have this opportunity."
Kessler hails from Staunton in Section 15 and is the daughter of Michael and Lisa Kessler. Kessler said she's always loved animals and has had supervised agricultural experiences ranging from honeybee production to ag education. Following her term as secretary, she plans to attend Murray State University in Murray, Ky., to study agricultural education.
"I can't explain the emotions of hugging my family after coming off the stage," said Benjamin Bremmer in contagious excitement. "It's a once-in-a-lifetime experience that I'll remember for the rest of my life. I really can't wait to serve Illinois FFA for the next year."
Bremmer calls Pearl City home in Section 1 and is the son of Chad and Deb Bremmer. He is the first state officer from Pearl City in over 30 years. The Bremmer Family Farm raises corn, soybeans and replacement heifers for a local dairy. After his year as treasurer, Bremmer plans to attend the University of Illinois to study agribusiness markets and management.
The new officer team will put their education on hold for a year to travel the state, trekking over 20,000 miles to visit FFA chapters spanning the state of Illinois.
"I'm looking forward to meeting all the members and to go on chapter visits," Wisely said. "It's amazing to see what agriculture is like in different parts of the state and to see what cultures ag teachers have created within their programs."
Bergschneider agreed, welcoming the opportunity to help other members grow personally and professionally.
"I'm really excited to see how the 25 new section presidents grow in the coming year," he said. "I didn't know how much the section president journey would help me, but I feel like a completely different person than when I started."
Subscribe to receive top agriculture news
Be informed daily with these free e-newsletters
You May Also Like
---