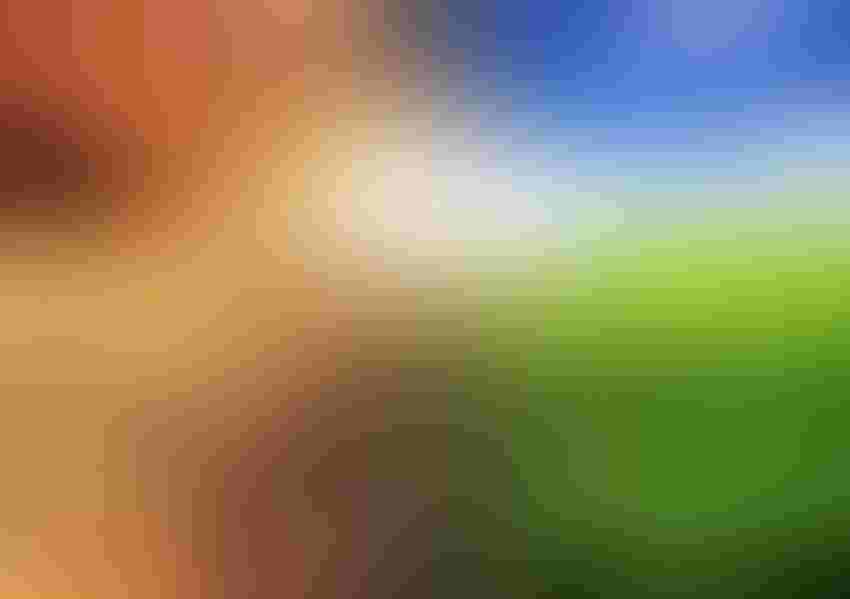 by Brian K Sullivan 
It's not your imagination. The weather has been weird. 
So weird, in fact, it's had an almost biblical feel: a February tornado in Massachusetts; record wildfires across the Great Plains and beyond; more snow than ever in the Sierra Nevada; and temperatures whiplashing from balmy to frigid, killing crops and coaxing flowers out of their winter slumber
While some of the swings may result from chance, scientists agree climate change is adding to weather mayhem and that the world will have to brace for worse. President Donald Trump is also seeking to roll back measures to fight global warming, saying the regulations kill jobs.
"The bottom line: It's not just in our minds that the weather is changing," said David Titley, a meteorology professor at Pennsylvania State University. "It is changing, and changing rapidly in ways we understand and ways we are just beginning to examine."
Start with the temperature. The winter of 2016-17 marked the second mildest on record, according to Jake Crouch, a climate scientist with the National Centers for Environmental Information. February, which has been warming faster than any other month through the decades, also was the second warmest in the 138-year global record. There were some bizarre temperature readings along the way. Like a high of 70 degrees Fahrenheit (21 Celsius) in Chicago on Feb. 18. Or 72 degrees in Boston less than a week later.
The month was so mild that natural gas inventories rose earlier than in any year going back to 1994, when records began, and plants threw off winter's yoke and began to grow. 
Then came the March chill.
In Kentucky, winter wheat plants poked their heads above ground four to six weeks ahead of schedule, then risked their lives in a cold snap.
"We're not surprised by a freeze this time of year," said Carrie Knott, a grain crops agronomist with University of Kentucky Extension. "It's just that crop had developed so much." 
In Georgia and South Carolina, peaches froze. In Washington, cherry blossoms fell off branches. Georgia could end up losing 80 percent of its blueberry crop, leading state Agriculture Commissioner Gary Black to call it "the tornado or hurricane of many of our growers' lives."
While much of the U.S. was warm, the West was cold and wet. In many ways, this wasn't a bad thing: California rains washed away a drought, and the heavy snows that piled up in the Sierra Nevada mountains stored up even more water for coming months. But the deluge had become so intense that officials feared the Oroville Dam, near Sacramento, could collapse.
Extreme weather can intensify damage because it takes people by surprise, said Lou Gritzo, vice president and manager of research at Johnston, Rhode Island's FM Global, one of the largest commercial property insurers.
"This is when you see the impact of complacency," said Gritzo, from the company's Norwood, Massachusetts, research center. "Historically, there are more severe consequences after a period of calm."
East of the Rocky Mountains, the mild, dry season has meant more wildfires.
Through March 24 this year, 2.1 million acres had burned across the U.S., according to the U.S. National Interagency Fire Center in Boise, Idaho—six times the decade average for the first quarter. Humans started many of the fires, but warm and dry weather spread them, according to Jessica Gardetto, spokeswoman for the center, which coordinates wildfire fighting. 
As if that weren't enough, winter's unusually warm, moist air brought tornado reports—486 of them, to be exact, since the start of the year. That's almost a record.
The twisters reached as far north as Massachusetts, a state better known for blizzards.
Dave Chichester, the emergency management director in Conway, left town one late February day to sunny skies and 60-degree temperatures for a trip to Maine. A few hours later, he got a call from local officials urging him to come home quickly. Some kind of storm had swept through the area, damaging nine buildings and knocking down hundreds of trees. 
No one was hurt, but he heard some harrowing tales.
"People having dinner with guests in the back of a house, and the front of the house disappeared," Chichester said. "There was a sense of incredibility."
A day later, officials confirmed it was a tornado, the first ever in a state that began documenting its weather patterns back in the 1600s. 
—With assistance from Megan Durisin, Christine Buurma, Naureen S. Malik, Jennifer A. Dlouhy and Lydia Mulvany.
To contact the author of this story: Brian K Sullivan in Boston at [email protected]
To contact the editors responsible for this story: Megan Durisin at [email protected]
Lynn Doan David Papadopoulos John Hechinger Steven Frank
© 2017 Bloomberg L.P
About the Author(s)
Subscribe to receive top agriculture news
Be informed daily with these free e-newsletters
You May Also Like
---