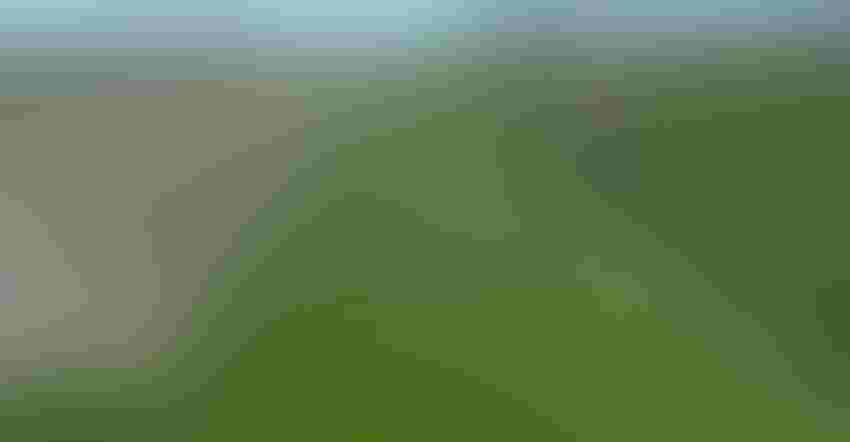 WEATHER IMPACT: Heavy annual April rains in the late 1800s prompted counties and the state of Minnesota to invest in digging agricultural ditches to drain fields.
Paula Mohr
A reader of The Farmer recently contacted me and wondered if a 19th-century climate trend was partially responsible for the widespread adoption of agricultural drainage ditches in Minnesota between 1897 and 1915.
Indeed, I think an argument can be made for the precipitation trends in the 1880s and 1890s having something to do with this — especially the precipitation of April.
Minnesota's 19th-century climate data show that there were highly unusual, wetter-than-normal Aprils in 1883, 1887, 1888, 1892, 1893, 1894, 1896 and 1897. In many of these years, April brought heavy precipitation to the state, especially southern counties, with monthly totals that ranged from 4 to 6 inches. In addition, there were Aprils that brought 20 or more rainy days. It rained for nine consecutive days across southern and western counties April 6-14 in 1896.
April 1896 remains the wettest in history on a statewide basis, with an average precipitation total of more than 5.50 inches. Many climate stations reported 7 to 9 inches of precipitation, and portions of Kandiyohi and Lyon counties reported more than 10 inches. These conditions left soils in untillable conditions for most of the month of May. Thus, in some years, farmers could not work their soils until late May or early June.
Digging ditches with oxen
Because of this climate trend, some counties had begun organized drainage ditch operations in the early 1890s, and by 1897, the state of Minnesota intervened to set some guidelines and standards as well as setting up a three-member board of commissioners to review drainage projects. In many areas, the drainage ditches were cut by a deep plow invented by pioneer settler Harry Keck. It was called the Keck Swamp Angel, and it was pulled by a team of up to 20 oxen.
By 1915, about 9 million acres had a network of drainage ditches running through them.
Certainly, the system of drainage ditches combined with more modern tile drainage systems has been an asset to Minnesota farmers, allowing them to plant crops in a timely manner each spring.
In the past several decades, there has been an upward trend in average April precipitation across the state, as well as an upward trend in average temperatures. But for the most part, farmers have been able to get into the fields and plant by the end of April or the beginning of May.
Seeley is professor emeritus of climatology at the University of Minnesota.
Subscribe to receive top agriculture news
Be informed daily with these free e-newsletters
You May Also Like
---