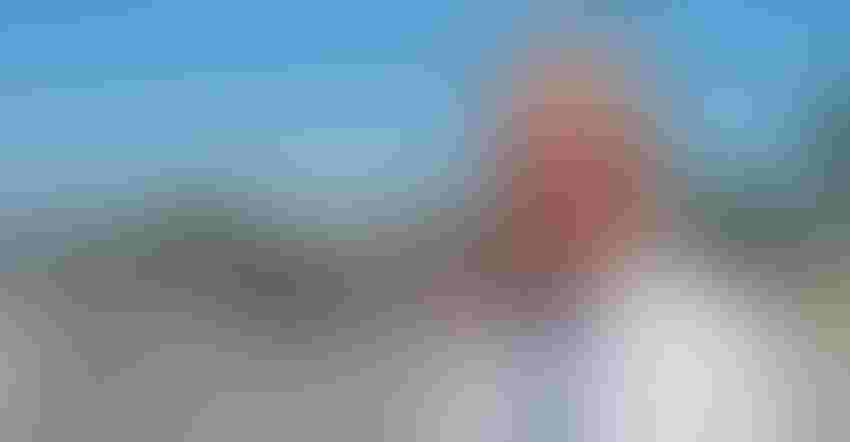 WEATHER TRACKER: "The state climatologist monitors the weather to create weekly, monthly and annual reports, providing helpful information for Iowa farmers and others," says retired state climatologist Harry Hillaker.
A new state climatologist, Justin Glisan, has been hired by the Iowa Department of Agriculture and Land Stewardship. He started May 29 and replaces Harry Hillaker, who retired earlier this year following a 37-year career with IDALS.
"The weather is always a lively topic of conversation and we are excited to have Dr. Glisan on board in this important role," says Iowa Secretary of Agriculture Mike Naig. "The state climatologist ensures we have comprehensive weather records for the state, so we can put current weather events in the correct historical context."
As state climatologist, Glisan will compile and process Iowa climate data for current and future weather data research needs. This includes preparing the weekly weather summary for the Iowa Crop Progress and Condition Report from April 1 through Nov. 30, and the monthly Iowa weather summary.
Justin Glisan
Glisan, a 2012 Iowa State University graduate, continued as a postdoctoral atmospheric scientist until he was hired as a weather research scientist by ISU. He's participated in many research projects at ISU and the University of Missouri, including in-depth research on extreme precipitation and temperature extremes and their causal mechanisms.
Harrry Hillake
Hillaker was only the second person to hold the position of state climatologist for Iowa. He became state climatologist in 1988, succeeding Paul Waite who served from 1976 to 1988. A Texas native and University of Texas graduate, Hillaker left his resume with Waite in January 1981.
"Paul called me six months later and asked if I was still looking for a job," Hillaker says. "He asked if I was interested in a three-month research project. I said yes, and much to my surprise that led to a second, third and fourth grant. They were rather small, but it kept me employed for about six and a half years."
Keeping track of unusual weather
Hillaker recalls years of unusual weather events in Iowa. "The drought really got going in the warm and dry spring of 1988, and lack of water got worse in 1989," he says. He received many calls from news media and others seeking information. "There were times when I came in at 7:30 in the morning, worked all day and all night, and didn't go home until the second night just trying to keep up with all the data requests."
Those were pre-Internet years. As reporters, ag leaders and others around Iowa and the nation fretted about the failure of corn and soybean crops, it was Hillaker who kept and dispensed the crucial data.
He says the floods of 1993 involved more areas of the state, but weren't as severe as the Cedar River flood of 2008, which drowned parts of Cedar Rapids and other eastern Iowa areas.
"The Parkersburg and Little Sioux tornadoes in summer of 2008 were probably the two biggest fatality-producing storms in the time I've been here," Hillaker says. "We also tied the state record for lowest temperature when Elkader got down to 47 degrees below zero on Feb. 3, 1996." Atlantic set an Iowa record when 13.14 inches of rain fell on the Cass County town on June 14, 1998.
Hillaker, who became fascinated with weather when he was in elementary school, still does some climate research, even in retirement. He started keeping weather records when he was 10 years old and is continuing as one of two state coordinators for the Community Collaborative Rain, Hail and Snow Network. The network of volunteer weather observers in the U.S., Canada and Bahamas takes daily readings of precipitation and reports them to a central data store via the Internet.
Subscribe to receive top agriculture news
Be informed daily with these free e-newsletters
You May Also Like
---