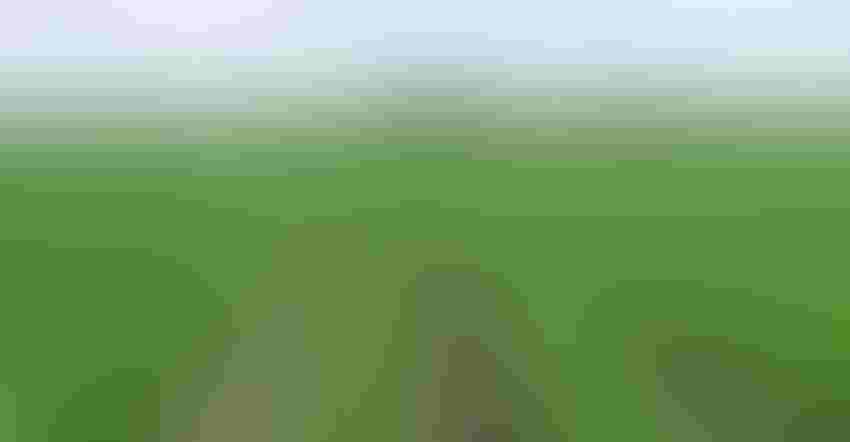 STRATEGY: Establish reasonable futures price targets now to make better marketing decisions for the 2020 crop.
Rod Swoboda
Spring is typically when both corn and soybean futures prices peak for the spring and summer months. Prices then usually drift lower and put in their harvest lows in September or October. The timing is because nearly 85% of the world's feed grains and 50% of the oilseed crops are produced in the Northern Hemisphere. Spring is when the most considerable production uncertainty typically takes place.
Since the 2011 crop, both corn and soybean futures prices have rallied every spring and tend to peak around mid-June to mid-July. In 2019, corn saw the highest futures prices in five years, with a peak on June 17. The soybean futures price high for the entire crop year occurred on June 18.
For any given year, there is no magic day, week, month or even price known until it has occurred. Most years, those spring highs happen somewhere between mid-May and mid-July. Unfortunately, most producers miss these futures price rallies because they fail to establish reasonable time or futures price targets, and lack discipline in marketing their crops.
Take advantage of rallies
By early June, both the July and December corn futures prices rallied more than 25 cents per bushel since the mid-April life-of-contract lows. For soybeans, July and November futures prices have rallied more than 50 cents per bushel from their April lows. Producers should consider rewarding these rallies, especially for their old-crop bushels. Come harvest, on-farm storage will be at a premium, and commercial storage will be costly and might not prove profitable again.
The federal government has already provided $67 per planted acre on average for the 2019 crop via the Market Facilitation Program payments. The Iowa average is about 34 cents per bushel for corn and $1.20 per bushel on soybeans. Now producers can sign up for the new Coronavirus Food Assistance Program, with payments of potentially $30 per acre for corn and $12 per acre for soybeans. That's an extra 15 cents per bushel for corn and 20 cents per bushel for soybeans on average.
Most producers would find that 2019 was a very profitable crop year. Still, the profit was primarily from reasonable yields or crop insurance indemnity payments, preharvest sales in spring months, and the additional federal government payments.
Consider total crop revenue
Unfortunately, most producers only focus on price and not the total crop revenue generated from the crop. For the 2020 corn crop, stop and think about the storage challenges with a record national production forecast of nearly 16 billion bushels. Prospects for large 2020 U.S. planted corn and soybean acres are now becoming a reality. These acres were likely confirmed with excellent planting conditions in most of the western Corn Belt and minor challenges in the eastern Corn Belt.
USDA's Prospective Planting Report released on March 31 estimated that U.S. farmers would plant 97 million acres of corn and 83.5 million acres of soybeans in 2020. Those numbers will be updated in the USDA Acreage Report to be released the morning of June 30.
If those planted acres along with near trendline yields are realized, the higher price risk for most row crop producers could be this late summer into harvest with unpriced 2019 and 2020 bushels. Basis will likely weaken by late August into September to more normal levels witnessed during harvest in the five years before the 2019 short crop.
Watch for basis opportunities
Consider now the importance of establishing basis for both old-crop bushels and any new-crop bushels you wish to deliver during harvest. This includes marketing tools for the 2019 crop where you may still be long futures or have basis or price later contracts that are subject to futures price or basis risk.
Come harvest, expect a large carry in corn futures for the deferred contracts. Having adequate on-farm storage could allow you to "sell the carry" and hold those bushels into the late winter or spring of 2021, awaiting a better basis. Timing is everything, so establish reasonable futures price targets now, so procrastination doesn't lead to poor marketing decisions again in 2020.
Iowa State University Extension has created a new web page to assist producers looking for timely crop marketing education. That includes webinars, webinar replays with handouts, weather outlook videos, and newsletters explaining and updating crop marketing strategies. The site is titled Virtual Ag Marketing Clubs.
Johnson is an ISU Extension farm management specialist. Contact [email protected].
Subscribe to receive top agriculture news
Be informed daily with these free e-newsletters
You May Also Like
---