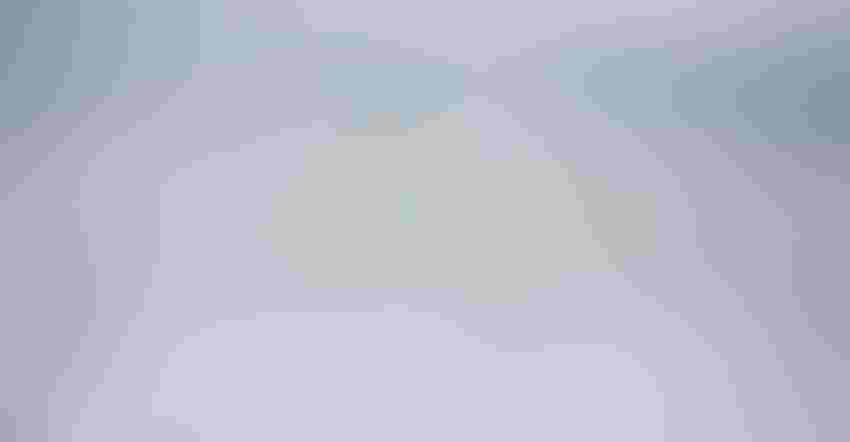 Missed some market news this week? Here's a look back.
Monday, April 16, 2018
The big storm that battered much of the country over the weekend is still affecting the East Coast this morning, and having an impact on grain futures. Hard red winter wheat suffered double digit losses overnight, with rain and slow from last week forecast to be followed by more widespread rains over the next week.
Storm Xanto over the weekend impacted the entire country, with impacts lingering today on the East Coast. It's unclear if the storm brought temps cold enough to harm Hard Red Winter Wheat. Temperatures were reported to drop into the 20s in southwest Kansas with snow into the Dakotas, which is beneficial moisture. Another storm is forecast to bring much-needed moisture to Kansas and Oklahoma, Texas panhandle.
Click this Feedback From The Field link to enter your data. For starters, we want to know how planting and emergence are going.  You can also rate crops in your area as they emerge. We'll update reports weekly with an interactive map that lets you see what other growers are saying around the country. 
Tuesday, April 17, 2018
The U.S. and China opened a new front in their trade disputes overnight. A few hours after the U.S. banned technology exports to a Chinese telecommunications company, China announced a preliminary ruling in its anti-dumping case against imports of U.S. sorghum, slapping a stiff penalty against shipments 
Wednesday, April 18, 2018
Following a week or two of intense headline pressure the news flow appears to be slowing down, allowing traders to mull recent events and focus on weather. Hints of an end to winter and better conditions for planting are finally starting to emerge in forecasts for the next two weeks.
You don't need a weatherman to know which way the wind blows – or the snow flies during a difficult start to #Plant18 in many parts of the U.S. Growers posting the first comments of the season on Feedback From The Field had plenty to say about conditions that look more like February than mid-April.
Thursday, April 19, 2018
Corn and soybean futures are little changed overnight, thanks to forecasts that suggest a gradual shift to warmer and drier weather into early May. So far traders don't appear concerned about conditions, though weather is mostly what farmers are talking about. 
Thanks to a bounty of large sales reported to USDA between April 5 and 12, trade analysts were expecting big numbers in the agency's latest weekly export sales report. Total sales did not disappoint, coming in even higher than analyst estimates. Corn export sales also bested trade estimates, but wheat continues to limp along with less-than-impressive results.
It's a big country, and so far #plant18 has seen extreme weather from one end of it to another. While some farmers wrestled with snow and mud, others are concerned about drought as equipment remains largely parked. 
Friday, April 20, 2018
Grain futures tried to limit selling overnight, an effort that failed into the start of trading in Europe, taking corn, soybeans and wheat lower across the board. Despite a strong week of export sales for soybeans, concerns about the future of business with China emerged again yesterday.
Grain futures are lower across the board this morning, with markets under pressure from improving weather forecasts and questions about export demand in light of ongoing trade friction in China. Expiration of May options after the close could also be a factor today, with markets typically nervous into weekends.
Lingering worries of late-planted crops this season are evaporating on the promise of warmer forecasts ahead, with some further drought relief possible in parched areas of the U.S. Plains. That spells relief for crop production but caused some pain in the grain markets Friday, with corn, soybeans and wheat futures all suffering moderate losses to end the week.
Are we looking at the last large week of soybean export sales until U.S.-China trade relations are resolved? 78.3 million bushels last week. China year-to-date has accounted for 53% of all our soybean export sales. The $1 billion sorghum trade seems to be in jeopardy after import duty imposed.
Big fund managers are risk-takers but they don't go whole hog on all markets, all the time. These players added longs to some bullish bets but cut back holdings in others. Here's what funds were up to through Tuesday, April 17, when the CFTC collected data for its latest Commitment of Traders put out on Friday.
Market outlooks
Basis Outlook — Growers looking for basis pushes in the cash market to move inventory ahead of planting can find them, though getting the top bids may take some looking. Basis for corn and soybeans varied depending on who was doing the buying this week. 
Fertilizer Outlook – India stepped in to buy more urea last week, but the big tender didn't have legs here in the U.S. Still, while wholesale costs for fertilizer remain soft, retail prices rose nonetheless in some areas as dealers avoid restocking due to the uncertain demand and price outlook.
Subscribe to receive top agriculture news
Be informed daily with these free e-newsletters
You May Also Like
---