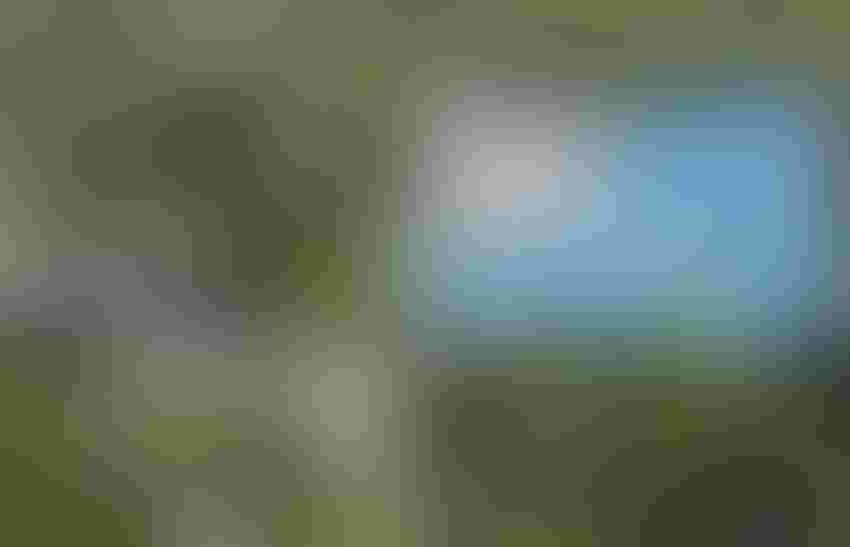 Major storms and flooding hit the Carolinas in 2015 and 2016. Now, Hurricane Florence threatens to make it three out of four years that a major storm dropped heavy rains and flooded farms and fields with potentially season-ending devastation.
EDITOR'S NOTE: Check back with Southeast Farm Press as we update our coverage of Florence with sources in the Carolina-Virginia region. Our prayers and thoughts go to our friends, family and loyal readership in that part of our coverage area.
Like his neighbors, Kingstree, S.C. farmer Atwood McIntosh is praying and preparing as Hurricane Florence approaches. He says the biggest concern right now is for the cotton crop.
"Cotton is probably the most vulnerable crop from this storm," McIntosh says. "Some neighbors started defoliating a little bit of cotton last week, but most are waiting until after the storm passes. This storm certainly won't do the cotton crop any good."
McIntosh notes that his peanuts are still in the field and very little of the South Carolina peanut crop has been dug. "I probably would have looked at digging right at about the time the storm is supposed to hit. We're waiting it out now. I'm going to leave them in the ground and see what happens. Everybody in the area has been busy trying to get corn in and just about everyone is finished up that."
He says the peanut crop could use some rain after a very dry August, but certainly doesn't need the amount of moisture Florence is expected to deliver. It goes without saying that South Carolina farmers don't need yet another major weather challenge this year after having so many weather disasters in the past.
"In my area, we flooded in 2015. We had the hurricane in 2016 and now this. We are back at it again. One of our biggest challenges is too much rain at the wrong time," McIntosh says. "We've been very dry with hardly any rain in August. And now it looks like we're going to get way more than we need."
According to National Hurricane Center in Miami, Florence is expected to strengthen to a potentially Category 5 storm before it makes landfall somewhere along the South Carolina-North Carolina border. The storm is predicted to cause massive damage with life-threatening storm surge and flooding. More than one million people living along the Carolina-Virginia coast are under mandatory evacuation orders.
The Atlantic reports, "Since records began, only 10 major hurricanes have made landfall around the Carolinas. This one has the potential to blow them all out of the water." Hurricane Florence Could Be the Worst Storm to Ever Hit North of Florida
Bloomberg reported Sept. 11 that due to Hurricane Florence's threat to the hog-heavy Carolina region October hog futures jumped as much as 2.9 percent on the Chicago Mercantile Exchange Monday. Hog Futures Jump as Hurricane Threatens U.S. Production
South Carolina State Veterinarian Boyd Parr has suspended some of the requirements for the interstate transport of animals to accommodate evacuations ahead of Hurricane Florence.
"Due to potential emergency conditions that appear likely due to Hurricane Florence, South Carolina will make temporary exceptions to the regulations governing the importation and exportation of animals coming into and leaving South Carolina," Parr said. "Evacuees should verify that the facilities to which they are evacuating also are waiving requirements before arriving at those facilities."
As South Carolina braces for Hurricane Florence's potential landfall, Clemson Cooperative Extension agents are offering reminders and resources for maintaining and preparing stormwater ponds in the event that severe weather strikes.
North Carolina Governor Roy Cooper on Sept. 10 urged North Carolina residents, businesses and visitors not to delay preparations and to follow evacuation orders. The storm is expected to make landfall near Wilmington on Thursday with impacts starting Wednesday.
"We face three critical threats from Florence: ocean surge along our coast, strong winds, and inland flooding from heavy rain," Governor Cooper said. "Wherever you live in North Carolina, you need to get ready for this storm now and you need to evacuate if asked to."
South Carolina Governor Henry McMaster orders the evacuation of coastal South Carolina residents for their personal safety as Hurricane Florence approaches. Residents in all hurricane evacuation zones must evacuate beginning no later than NOON TUESDAY, SEPT. 11.
Virginia Governor Ralph Northam Sept. 10 issued a mandatory evacuation order for coastal Virginia residents in Zone A in advance of Hurricane Florence, effective Tuesday, September 11 at 8 a.m.
Zone A includes low-lying areas of Hampton Roads and the Eastern Shore. Residents of Zone A are urged to move to higher ground. Information about shelters will be available soon.
"Hurricane Florence has the potential to cause catastrophic flooding, especially in our coastal areas," Governor Northam said. "This evacuation is for the safety of thousands of Virginians living in that zone. But the effects of this storm will be felt statewide, and I encourage everyone in Virginia to prepare now."
About the Author(s)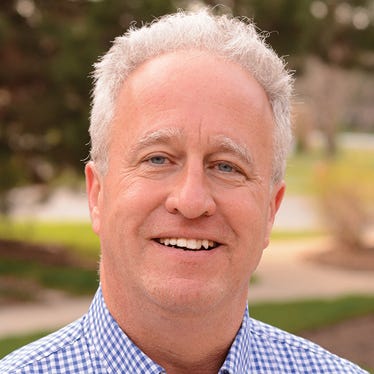 Associate Editor, Southeast Farm Press
John Hart is associate editor of Southeast Farm Press, responsible for coverage in the Carolinas and Virginia. He is based in Raleigh, N.C.
Prior to joining Southeast Farm Press, John was director of news services for the American Farm Bureau Federation in Washington, D.C. He also has experience as an energy journalist. For nine years, John was the owner, editor and publisher of The Rice World, a monthly publication serving the U.S. rice industry.  John also worked in public relations for the USA Rice Council in Houston, Texas and the Cotton Board in Memphis, Tenn. He also has experience as a farm and general assignments reporter for the Monroe, La. News-Star.
John is a native of Lake Charles, La. and is a  graduate of the LSU School of Journalism in Baton Rouge.  At LSU, he served on the staff of The Daily Reveille. Subscribe to receive top agriculture news
Be informed daily with these free e-newsletters
You May Also Like
---