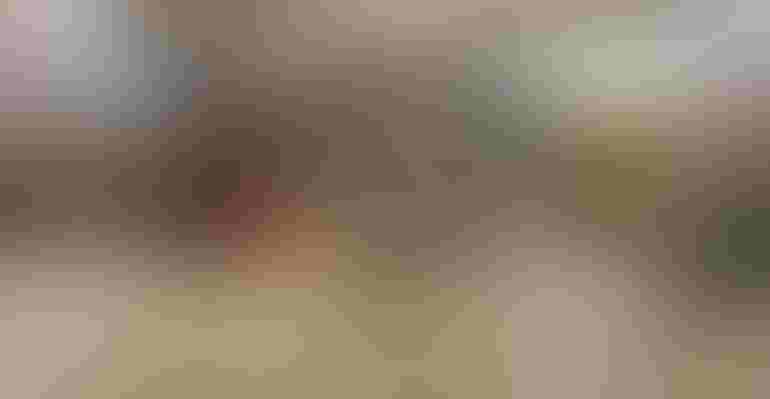 BEFORE UPGRADES: Bob Phibbs, CEO of The Retail Doctor, remembers walking into Eklund Farm Machinery and noticing a lot of "stuff," but little organization to the store's sales floor.
Photo courtesy of Genevieve Friedman
Bob Phibbs remembers the first time he stepped into Eklund Farm Machinery in Stamford, N.Y.
He remembers meeting with owner Billy Eklund, who was clearly in need of some guidance with his farm machinery business.
"He said, 'yep, tell me what to change,'" Phibbs recalls.
That was last fall. Six months later, Eklund is showcasing his remodeled store that he hopes will attract new customers and ensure a long-term future for the business.
Phibbs is CEO of The Retail Doctor, a consulting firm based in Coxsackie, N.Y., that specializes in helping brick-and-mortar stores reconnect with customers.
Phibbs, who is a self-described "city guy," got connected to Eklund through Agco. Eklund is a dealer of Agco's Massey Ferguson brand tractors. Phibbs was a keynote speaker at an Agco event last April, where he was asked to talk to the company's network of dealers about merchandising and reaching out to customers.
Upon talking to Eklund, he found that the business wasn't serving bigger farmers as it used to and was shifting to serve the needs of smaller farms and even homeowners.
The makeover
Arriving at the dealership this past fall, Phibbs says he noticed that Eklund had accumulated a lot of "stuff" on the showroom floor.
"Shopping felt like work when you went into the store," he says. "The retail experience doesn't become better with time, it becomes junkier."
Like most farm dealerships, a majority of transactions were done outside with customers interested in large machinery. Customers not being served had no choice but to wait.
The lights inside the store were dark and dingy, Phibbs says. The outside of the store was uninviting as well, with pallets of merchandise near the front door.
"When we looked at it, it all came down to reaching out to the customer," he says. "When I thought about this makeover, I was thinking, 'I could be Billy's customer.'"
The makeover began by repositioning items to create a more open and inviting look to get people to come in.
A new set of double doors was installed to enable larger equipment to be placed inside the showroom. The idea being that sales conversations outside could move inside. Larger pieces were moved inside, and a video screen was installed for advertising purposes.
The number of lighting fixtures was doubled, and LED lighting was installed to create a brighter sales floor.
Lifestyle graphics were placed on walls, and a fresh coat of red and white paint created what Phibbs describes as a more unified look.
"We wanted to create more of a sense that this is an ongoing dealership, it's not just a bunch of stuff," he says.
Two new offices were installed, including a sales office for more one-on-one interactions with customers. In all, Eklund spent $30,000 on the facelift.
Positive results
Eklund says he's already seen the fruits of the store's makeover.
"This spring has been crazy with tractor sales," he says. He's already hired two new people, and he notes that employees have better morale overall.
The store is one of two businesses Eklund's family runs. His wife, father and brother run an organic dairy farm with 550 milking cows and 1,200 head total. Their milk is marketed through Horizon Organic.
"We are family business, the farm and the dealership, but it's two totally different businesses," he says, adding that most of his time is in the dealership.
AFTER UPGRADES: Bob Phibbs worked with business owner Billy Eklund on a makeover of the sales floor with a goal of making it more attractive to nontraditional ag equipment customers.
A recent spring auction, also the dealership's grand reopening, drew more than 500 people.
Phibbs says Eklund is the first farm dealer he's ever worked with. He's worked with a variety of retailers around the world, including Yamaha, Seiko (watches), Purina and Paul Mitchell.
Pressure from online retailers, including Amazon, has caused several well-known brick-and-mortar chains to go out of business. Farmers themselves have many more options to shop online for a good deal on a tractor, combine, sprayer or other implement, especially as faster internet connections slowly come to the countryside.
Phibbs says the smart retailers, or at least the ones that have stayed in business, realize the importance of the customer experience.
"Customers buy when they get a feeling," he says. "I was shocked by the number of people who know Billy by name, but ultimately when the customer walks in, they have to feel safe, less anxious."
"The smart retailers understand that investing in the property, treating customers right, they will return time after time again."
About the Author(s)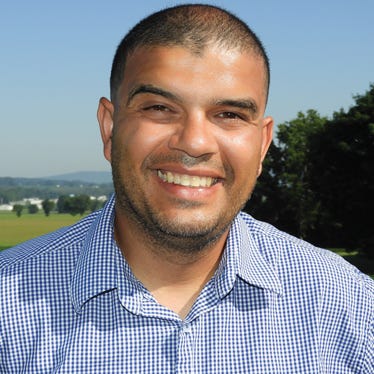 Editor, American Agriculturist
Chris Torres, editor of American Agriculturist, previously worked at Lancaster Farming, where he started in 2006 as a staff writer and later became regional editor. Torres is a seven-time winner of the Keystone Press Awards, handed out by the Pennsylvania Press Association, and he is a Pennsylvania State University graduate.
Torres says he wants American Agriculturist to be farmers' "go-to product, continuing the legacy and high standard (former American Agriculturist editor) John Vogel has set." Torres succeeds Vogel, who retired after 47 years with Farm Progress and its related publications.
"The news business is a challenging job," Torres says. "It makes you think outside your small box, and you have to formulate what the reader wants to see from the overall product. It's rewarding to see a nice product in the end."
Torres' family is based in Lebanon County, Pa. His wife grew up on a small farm in Berks County, Pa., where they raised corn, soybeans, feeder cattle and more. Torres and his wife are parents to three young boys.
Subscribe to receive top agriculture news
Be informed daily with these free e-newsletters
You May Also Like
---