Crop prices elevate Arizona farmland lease rates
Crop prices elevate Arizona farmland lease rates
Record cotton prices are bringing multiple bidders with significantly higher price offers for some farmland leases in Maricopa County, Ariz.Higher commodity prices are generating more farmland purchases in Yuma County by local farm operators and lessees.Mature tree nut orchards in Cochise County are commanding $15,000 per acre sales.The 2011 Arizona dairy forecast is mixed with higher milk prices and feed costs.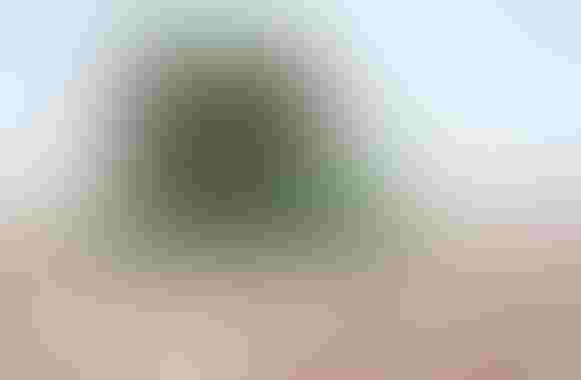 Record cotton prices are bringing multiple bidders with significantly higher price offers for some farmland leases in Maricopa County, Ariz.
"We have seen significant trends for any lease becoming available for bidding by multiple parties trying to get a hold of land to grow cotton this year," says Charles Havranek of Southwest Land Services, LLC in Goodyear, Ariz. 
In the Arlington Valley in western Maricopa County, a farmer received a cash rent bid of $260 per ace on a three-year lease. The typical land rental rate in the valley has ranged from $150 to $175 per acre for decades.
"The farmer (landowner) turned down the $260 per acre rental offer," Havranek said. "Cotton at these (high) prices has created a tremendous kick up in bidding for rents."
Havranek was among seven Arizona farmland specialists who discussed 2010 farmland values and rental rates during the American Society of Farm Managers and Rural Appraisers Arizona Chapter's Spring Ag Forum in Tempe, Ariz., in late February.
With record cotton prices, Havranek says some alfalfa growers are pulling out two-year stands to grow cotton. Higher water costs in several central Arizona irrigation districts is another reason for the switch since farmers can grow cotton with less water than alfalfa.
"Into early 2011, we are observing a trend of increasing prices for farmland cash rental rates in Maricopa County in most areas, especially those areas with the lowest water costs," Havranek said. "Due to urban development of crop land, rental rates have shown some increases as tenant farmers compete for smaller supplies of available farmland."
Yuma County
2011 is shaping up to be a good year in Yuma County, says Bill Moody of Robert J. Moody and Associates in Yuma. Agriculture generates 40 percent of Yuma County's economic base. Vegetable production generally drives farmland values and lease prices.
"There were more farm sales in 2010 than the two previous years combined," Moody said. "I am optimistic. Things are looking better than a year ago overall. It's shaping up to be a good year."
Farmland prices have not increased, per se, but higher commodity prices in farmers' pockets are driving more land purchases.
"It doesn't mean farmland is flying off the shelf," Moody told the crowd. "Some farms which sat on the market for several years have been purchased by a neighboring operator or lessee."
Moody's breakdown for farmland values and rental rates includes:
Upper Yuma Valley: stable farmland values from $20,000 to $26,600 per acre, plus stable annual $600 to $800 per acre cash rent;
Lower Yuma Valley: $19,000 to $23,000 per acre value (decline) - $500 to $725 per acre rent (stable);
North and south Gila Valleys:  $18,000 to $26,500 per acre (stable) and rent from $600 to $800 per acre (stable);
Yuma Mesa districts: $14,000 to $20,000 per acre (decline) - $100 to $175 per acre rent (stable);
In the Wellton-Mohawk Irrigation District: Dome Valley - $20,000 to $25,000 per acre value (stable) and $500 to $750 per acre rent (stable); Wellton area - $12,000 to $18,000 per acre (decline) and $300 to $550 rent (stable); Roll area - $9,000 to $13,000 per acre (stable) - $250 to $450 per acre rent (stable); Texas Hill - $7,000 to $10,000 value (decline) - $250 to $300 per acre rent (stable); and Wellton Mesa - $5,000 to $8,000 per acre (decline) and $175 to $225 rent (stable).
Pinal County
Land values in general in Pinal County located south of Phoenix dropped significantly during the Great Recession as the new housing market imploded. Farmland values sank like the Titanic.
"Pinal County farm land values in general dropped 65 to 70 percent for 40 acre and larger parcels from $33,000/acre in 2006 to about $9,700/acre in 2009," said Steve Pendleton of Southwest Agricultural Services in Mesa, Ariz.
In 2010, signs suggested farm land values were stronger with average ground worth about $12,000/acre.
"Some of the bright signs we are seeing include higher numbers of land sales in 2010 over 2009," Pendleton said. "We are basically stable from the 2009 sales price volume. That's a positive."  
Pendleton says price recovery generally begins with an increase in sale transactions followed by some expected downward price pressure and price settling.
"If we can get the number of transactions up and continue to stabilize then hopefully we'll start coming out of this dive."
Farmland rental rates have increased slightly; from $100 to $125 per acre on average up to $150 per acre.
Southeastern Arizona
Farmland prices and rental rates are "stable, stable, stable" in southeastern Arizona, says Mark Finley of Finley Appraisal Services, Willcox, Ariz.
"With (high) cotton prices I don't think anybody will sell (land)," Finley said.
Some high-dollar sales are occurring in portions of Cochise County for pecan and pistachio acreage.
"We had several high dollar pecan sales with mature pecan acreage selling at about $15,000 per acre; that's Las Cruces, N.M. (pecan acreage) prices," Finley stated. "These are good orchards with 2,400-pound per acre production with mature trees and a good watering system. That's the top of the market."
Most Cochise County farmland is valued at about $3,000. Finley predicts more cotton acreage this year with good alfalfa ground remaining in alfalfa production.
Rental rates for center pivot-irrigated ground are holding steady at $100 to $125 per acre. Demand is good for rental ground.
Arizona dairies
The outlook for Arizona dairies is mixed with higher milk prices and feed costs predicted, according to Tom Van Hofwegen ofFarm Credit Services Southwest in Tempe, Ariz. Alfalfa and corn are main components of dairy rations.
"The outlook for profitability for Arizona dairies is better than the two previous years," Van Hofwegen said. "Arizona is still a desirable place to dairy compared with neighboring states as evidenced by two producers who expanded or relocated in Arizona versus New Mexico and Texas."
Arizona wet and dry milk cow numbers increased from 167,000 head in 2009 to 184,000 head in December 2010. Milk production per cow was down slightly at 23,028 pounds in 2009 compared to 23,282 pounds in 2008. Dairymen are still struggling to overcome 2009 financial losses.
Van Hofwegen reported four dairy farm sales in Arizona last year; two lender-owned sales and two conventional buyer-seller transactions. Each sale price was soft. Each was partial Saudi-style operations built in the last 10 years.
Van Hofwegen says the United Dairymen of Arizona blended milk price is headed higher; from $11.56 per hundredweight in 2009, a $15.49 per hundredweight average in 2010, and as of February was projected at $18.50 per hundredweight in 2011. That is a 75 percent increase from two years ago.
The cost of production per head was $3,442 in 2009.
Imperial County
Imperial County, Calif., is located across the Colorado River from Yuma County. Yuma and Imperial counties comprise the largest winter produce-growing area in the United States. Both counties grow a variety of farm crops.
Myron Fortin of Southwest Farm Credit Services in El Centro, Calif., reported stable land and rental prices in 2010. Recent farmland sales included pricing from $4,000 to $7,000 per acre. Sales were slow last year with nine sales, compared to 22 sales in 2009, and 24 sales in 2008.
2010 Imperial County farmland values and rental rates include: good adaptability land (produce) - $6,000 to $7,900 (slow sales) with rent steady from $250 to $350 peracre; average adaptability (alfalfa) - $3,900 to $5,999 per acre (slow) with steady rent from $165 to $225 per acre; and limited adaptability - $3,300 to $3,899 (very slow) with $100 to $135 per acre rent (slow).
While cash rents have been stable overall, Fortin expects rent prices to jump due to higher commodity prices. 
Subscribe to receive top agriculture news
Be informed daily with these free e-newsletters
You May Also Like
---