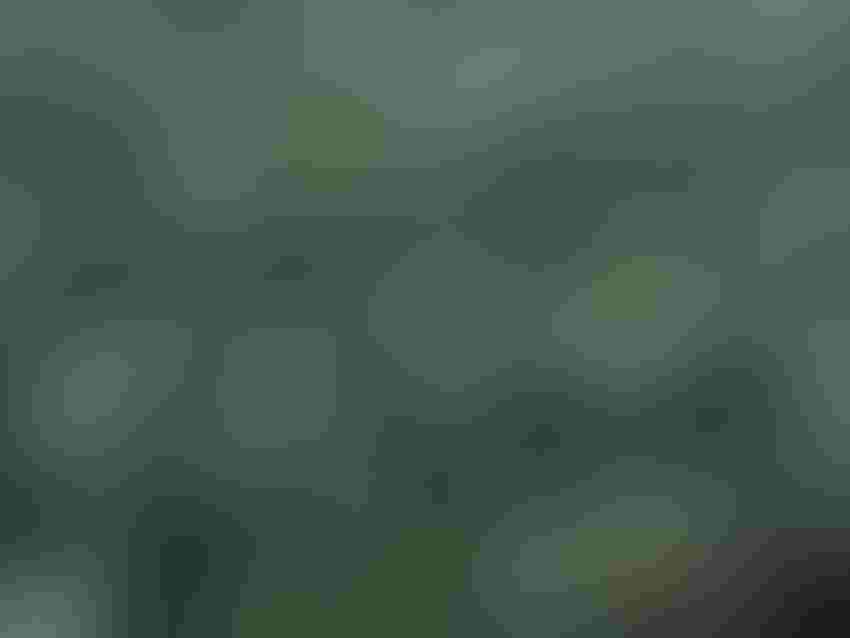 Despite logistical problems in Brazil and Argentina, there remains a strong chance for a big South American soybean crop. That – on top of predicted record U.S. planted acres –can easily pressure U.S. soybean prices, says Dan O'Brien, Kansas State University Extension agricultural economist.
"To be wary about downside risk in soybean prices is not a bad strategy," O'Brien says.
Last Friday's June USDA acreage report projected 2013 soybean planted area at a record high 77.7 million acres. That's up 1% from last year. Area for harvest is forecast at 76.9 million acres, also up 1% – and a record high.
With soybean stocks at the smallest level in nine years, the acreage report didn't cause major downside pressure on old-crop futures prices. They remain in the $15.70 range for July.
However, November futures were trading in the $12.40 range Tuesday, after seeing a near steady slide from $13.30 in early June. With pressure from South American production and high U.S. planted acres, O'Brien believes growers should consider measures to cover their 2013 crop against drastic price drops.
"With the moisture we've had in parts of the Corn Belt, you'd be safer to anticipate there will be a large crop and lower prices in the fall," he says.
With Revenue Protection crop insurance protection at about $12.87, growers with 75% coverage would be looking at about a $9.65 ($12.87 x .75) floor price on theirs overall crop. That floor would be higher for a higher percentage of protection and lower for a smaller percentage.
With November futures at about $12.40, an options strategy may be in order to firm up the floor, O'Brien says. "For example, a $12.40 at-the-money put option would cost about 56¢/bu. per 5,000-bu. contract," he says. "That would provide a floor of about $11.84, minus a few cents brokerage fee. Your local soybean basis would determine the final price.
Like what you're reading? Subscribe to CSD Extra and get the latest news right to your inbox!
"In our KSU projections, we have been conservative in projecting prices closer to $11, plus or minus 50¢. So we could easily see prices at or below current levels. I think there are enough things outside the commodity markets, such as financial markets or action by the Fed, that could upset commodity prices.
"The element of downside price risk at harvest is always there. So there is all the more need to look at downside price protection heading into the this fall."
Subscribe to receive top agriculture news
Be informed daily with these free e-newsletters
You May Also Like
---