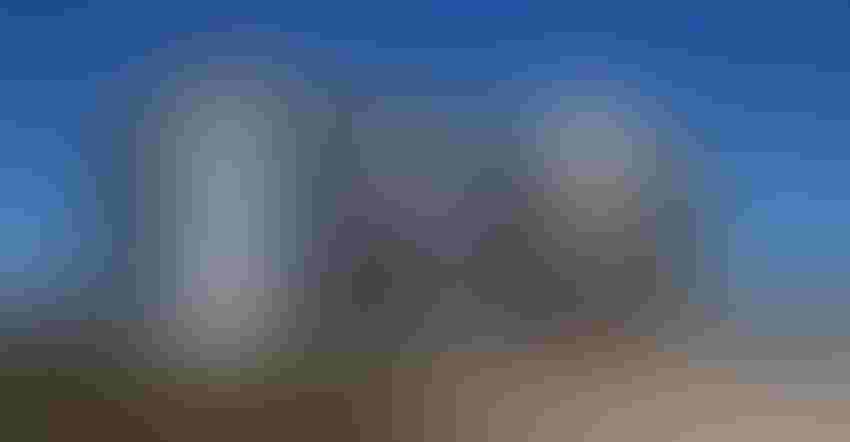 WORK THE PLAN: Setting up a crop marketing plan will help you manage risk and capture marketing opportunities before and after harvest.
Do you plan to fail in marketing your old- and new-crop corn and soybeans? There's an old adage that "failing to plan is planning to fail." So what is your marketing plan, and could you write it down and share it with your business partner and primary ag lender?
Why don't farmers develop written plans for old- and new-crop marketing, especially in the early spring as futures prices tend to rally and volatility increases?
Primarily, procrastination and the fear of being wrong are the reasons a farmer doesn't develop a written plan. As long as cash flow demands are met and the storage space is not needed, doing nothing might seem like a logical plan. However, having a written plan develops both a purpose and accountability to market that grain.
Storage and interest charges aren't free, and many farms are challenged by their ability to cash flow and find profitable margins. Holding multiple years of corn or soybean crops can lead to erosion of valuable working capital (current assets minus liabilities) that can lead to the need to restructure existing debt, to make the annual cash flow work.
5 steps to a marketing plan
Consider these 5 primary steps in developing your written marketing plans for both old- and new-crop bushels:
1. Cost of production. The cost for growing crops will vary greatly and is highly dependent on the final crop yields. However, Revenue Protection crop insurance mitigates a portion of both the yield and price uncertainty for marketing new-crop bushels.
Consider the use of a farm's actual production history and determine the APH breakeven in the spring. Once the crop is harvested, then the actual breakeven can be determined. You should build in a profit margin in the early spring for new-crop bushels, but be reasonable.
Storing bushels unpriced beyond harvest has both futures and basis price risk. Cost of grain ownership reflects both storage and interest charges. On-farm storage costs would typically be lower than that of commercial storage.
This assumes that your grain bins are paid for. However, having the bushels stored on-farm can lead to more choices in determining the best cash prices and where to deliver those bushels. Building new grain storage and making principal payments can use up valuable working capital.
2. Price objectives. Establishing futures price objectives in the early spring is critical for both old- and new-crop bushels. Crop futures prices, especially for corn, typically rally in early spring when U.S. and global supplies are not as burdensome. However, ending stocks for soybeans are expected to remain large. Wet spring planting conditions could benefit corn futures more so than that of soybeans.
3. Time objectives. This factor should reflect the seasonality of both futures and cash prices. Corn futures prices tend to rally in the spring and early summer, reflecting the greatest uncertainty of production for a crop produced primarily in the Northern Hemisphere. Soybean futures prices are typically higher in both the late fall and early winter, and again in the late spring and summer. That's due to the uncertainty of production that occurs in both the Southern and Northern hemispheres.
4. Marketing tools. Farmers should use a variety of marketing tools to spread their risk and attempt to time sales to capture futures when prices are high or when basis narrows. These tend not to occur at the same time, so use of spot-cash and forward-cash contracts have limitations.
Tools such as hedge-to-arrive, basis and minimum-price contracts can separate the decision to accept simultaneously both the futures price and basis. In addition, should a farmer prefer to manage the futures price yet not commit bushels to delivery, tools such as futures, hedges and the use of both call and put options can be used.
5. Reason for action. A written crop marketing plan should note the reason for action of your marketing strategy or tool. This provides the accountability of why that decision was made and, hopefully, reduce the second-guessing that comes with the uncertainty of pricing decisions. This written crop marketing plan can remain flexible, should major changes occur to global or local supply-and-demand components.
You can find blank old- and new-crop marketing plans available in the Marketing Tools Workbook updated annually on the Iowa Commodity Challenge website.
Johnson is an Iowa State University Extension and Outreach farm management specialist. He can be reached at [email protected].
About the Author(s)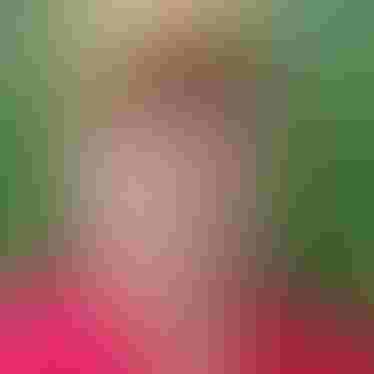 Steve Johnson is an Iowa State University Extension farm management specialist. Visit his website at extension.iastate.edu/polk/farm-management.
Subscribe to receive top agriculture news
Be informed daily with these free e-newsletters
You May Also Like
---