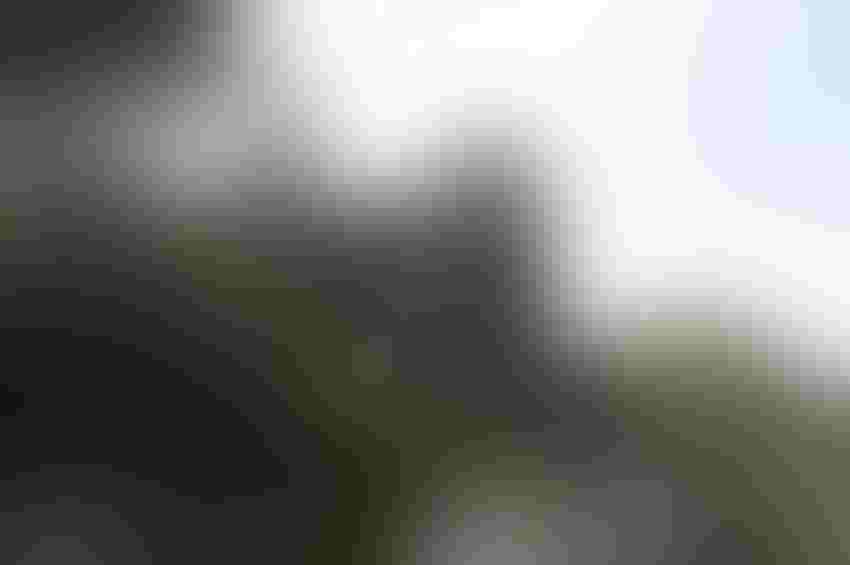 In most locations, single-wire electric fence and water facilities are the main costs for improved grazing management.
Jim Gerrish
In Part 1 of this series, I made two fundamental assertions: The first was that time management of grazing period and recovery time is the primary determinant of pasture productivity. The second is that we should be assessing ranch output and profitability on a per-acre basis not on the per-animal basis commonly used in the ranching industry.
I ended that article with the observation that increasing pasture or range production by 40% would be more profitable than trying to increase individual animal productivity by 40%.
My 40% is not a magic number. It is simply the example I am using. I do that partly because of the commonly held idea that producing a 700-pound calf must be more profitable than raising a 500-pound calf. The other reason I am using 40% is because that is also a common level of increase in pasture productivity we see when ranchers implement management-intensive grazing (MiG).
MiG is the term I use to describe an approach to grazing management that is more intensive than the set-stocking or slow rotations common in the ranching industry. Our objective is to shorten the period of time any piece of pasture or rangeland is exposed to grazing animals. If we do this, the potential recovery period is always significantly extended. This is the key component of time management I have been referring to.
When we build subdivision fencing across the landscape of the ranch, we are not only subdividing space, we are also subdividing time.  Each time we make a smaller pasture increment, we reduce the amount of time the stock will be on that increment. That has a tremendous, and for some ranchers, an almost unbelievable change in the vigor and productivity of the pasture. With shortened grazing periods, we can more tightly control every aspect of the soil-plant-animal relationship. That is the component missing from almost all of the grazing management research of the last 100 years.
What is this management of time worth down on the ranch?
As mentioned above, the average increase in carrying capacity we see among our ranching clients adopting MiG and making investments in stock water development and subdivision fencing is about 40%. We have numerous clients who have doubled their carrying capacity. We have a few who have gotten less than 40%. All of this is the product of more effectively managing the period of time cattle are allowed to be in a particular area. On rangeland we usually work toward having that time period no more than 7-10 days. On productive pasture, we keep the length of the grazing period to no more than 3-4 days.
What does it cost to install all that fence, pipelines and tanks?
Every ranch is different, so of course the answer is that it depends! For example, is there already a good well on the property or do we need to drill a well? Is there already a pipeline network on the property that we can spur off of? Are there existing fences that are in reasonable locations that can be used in the new management scheme? These are the components that can make a difference. Here are examples from a couple of recent projects we have designed and which the ranchers implemented.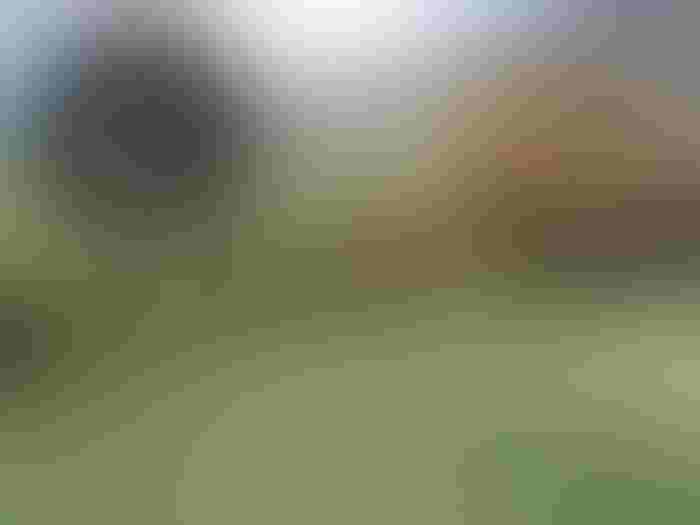 Twice the ranch
On an 8,000-acre ranch in the Nebraska Sand Hills, we started a ranch that had 15-20 existing pastures with low-output windmills that allowed them to only carry 20-60 cows in each pasture. With a 7.5-mile pipeline project, 20 new stock tanks, and more than 20 miles of two-wire electrified high-tensile fencing, the ranch was split into about 60 permanent pastures with a stock-water supply system that allows 600-800 cows to be run in a single herd. The project cost was about $400,000 when we include the rancher's labor contribution to the construction project. That is a big chunk of money, but on a per-acre basis it is only $50 per acre. In three years' time, this ranch doubled its carrying capacity and the infrastructure investment was paid off in the third year.
That means they essentially bought another ranch for $50 per acre, while the cost to go out and actually purchase another ranch would have been $1,000 per acre, plus closing costs and added taxes.
Might double
Another recent project on a 30,000-acre ranch racked up an infrastructure development cost of about $1.1million. That is a per-acre cost of about $36. Projecting a 40% increase in carrying capacity has the project paid off in year four. With a 40% increase in carrying capacity, the equivalent per acre purchase price is $90 per acre. I am confident this ranch will also experience a doubling of carrying capacity in 3-5 years, so the payoff rate should be accelerated. Why do I expect this ranch to double carrying capacity? Because the ranch is presently very under-supplied with stock water and much of the ranch is rarely even being grazed.
Remember the title on the article: "What is the cheapest ranch you will ever buy?"
It is the one you acquire by more effectively managing grazing and recovery time on the ranch you already own.
Read part one of this story here. Gerrish is internationally known grazier, grazing consultant and consultant. Find him at www.americangrazinglands.com.
Subscribe to receive top agriculture news
Be informed daily with these free e-newsletters
You May Also Like
---