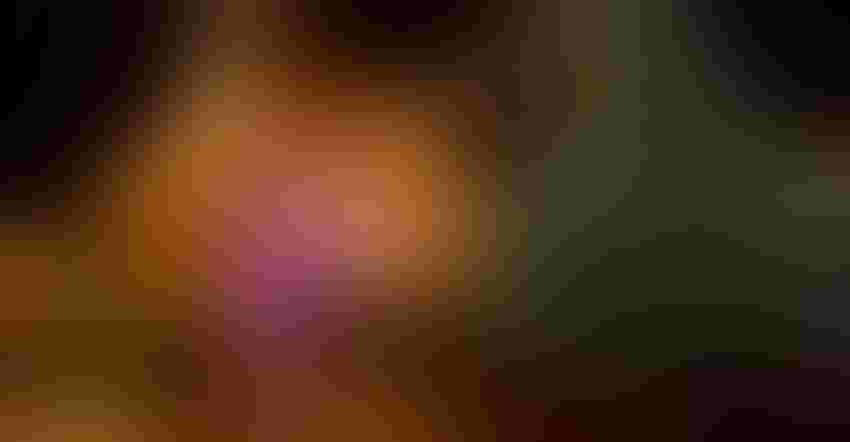 POPULAR WEDDINGS: Having a wedding inside a refurbished barn has become a popular way to tie the knot and celebrate the big day. But for farm owners who want to pursue this sort of business, there are many legal issues that come with this new opportunity.
Andrew Too Boon Tan/Getty Images
It seems as though you can't throw a stone in a rural area today without hitting a wedding barn. 
The popularity of on-the-farm weddings seems more than a passing trend, and it now extends to using barns for other events such as parties, corporate retreats and family reunions. 
Like other forms of agritourism, wedding and event barns allow people to enjoy a farm's setting and history.
The wedding barn experience isn't just good for wedding guests. It's an opportunity for the farm business to generate an additional stream of revenue. As with any new business venture, however, there are legal issues that come with new opportunities.
If adding a wedding and event business to the farm sounds appealing, consider these legal issues in the decision-making process:
Zoning laws. It's possible that local zoning laws don't allow a farm property to be used for weddings and events, so checking zoning provisions is an important first step.
Most zoning laws allow agriculture as a "permitted use" or "conditional use" in agricultural and residential zoning districts. The problem with wedding and event barns is that they may not fit the zoning code's definition of "agriculture." Instead, a wedding and event business might be considered a "commercial use" that's not permitted in the zoning district. 
It's necessary to know whether the wedding barn activity is permitted in the zoning district, is prohibited, or requires approval via a conditional-use permit or request for rezoning.
Building and fire codes. Because barns don't house people, it's common for them to be exempt from building and fire codes, or have minimal requirements under those laws. When a barn is filled with people for a wedding, however, the laws can change. 
Check to see if a building permit is required and whether changes are necessary to meet building and fire code regulations. Those changes could be quite costly and may be a determining factor in whether to pursue the wedding barn idea.
Water and sewage laws. As with building and fire codes, the law doesn't fuss much over water and sewage when a barn is used to house equipment, crops and animals. Once people are regularly inhabiting a barn, however, different laws can come into play. 
Those laws might require installment or improvement of a septic system and drinking water supply, another instance where the costs of legal compliance must weigh into the wedding barn decision.
Food and alcohol laws. Weddings and food just go together, but they raise licensing and food safety issues. 
If the wedding barn business includes preparing and providing the food for guests, it will be necessary to obtain appropriate licenses and comply with food safety laws. Using caterers or allowing self-provided foods reduces licensing and food safety concerns.
Serving or allowing alcohol to be served can bring additional licensing needs. Food and liquor laws differ from state to state, so look at the applicable law to understand legal requirements.
Taxes. Income generated by wedding and event services is different for tax purposes than income from selling grain, produce, livestock and other agricultural products.
In most instances, wedding barn income would not be reported as Schedule F farm income, but instead may require filing a Schedule C or E. Sales taxes also might come into play, depending on state and local tax laws. 
Nuisance law. The noise, music, traffic and late hours of weddings and other social events can create neighbor complaints. A legal remedy for wedding barn neighbors could be a nuisance claim, which alleges that the wedding barn activities are unreasonably interfering with a neighbor's right to use and enjoy their property. 
All states have right-to-farm laws that protect farms from nuisance complaints, but it's questionable whether weddings would receive that protection since they aren't typical farm activities. 
Even if there is right-to-farm protection, think about reducing conflict potential by minimizing effects on neighbors.
Premises liability. Who's responsible if a guest suffers an injury at a wedding barn? The farmer might bear legal responsibility for the harm, but it would depend upon how and why the injury occurred. 
Dangerous conditions in and around the wedding barn place high risk on the farmer or rancher. Failing to protect visitors from those conditions can lead to liability issues. Some states have agritourism immunity laws that could provide liability protection, but laws vary on whether weddings fall within that protection.
Paying close attention to the condition of the wedding barn area is imperative, as are consistent inspection and repair practices.
Insurance. Sufficient insurance coverage is a must for a wedding and event barn.
A general liability farm policy probably won't cover wedding and event activities, making additional insurance coverage necessary. The insurance policy should address all activities envisioned for the wedding and event space, including food and beverage service. 
The legal issues for wedding barns can be challenging but are not insurmountable. Given the popularity of weddings and other events held on farms, a wedding barn can be an ideal addition to the farm business. But as with marriage, it's wise to know what you're getting into before making the wedding commitment.
Kirk Hall is director of the Agricultural and Resource Law Program for Ohio State University Extension.
Subscribe to receive top agriculture news
Be informed daily with these free e-newsletters
You May Also Like
---