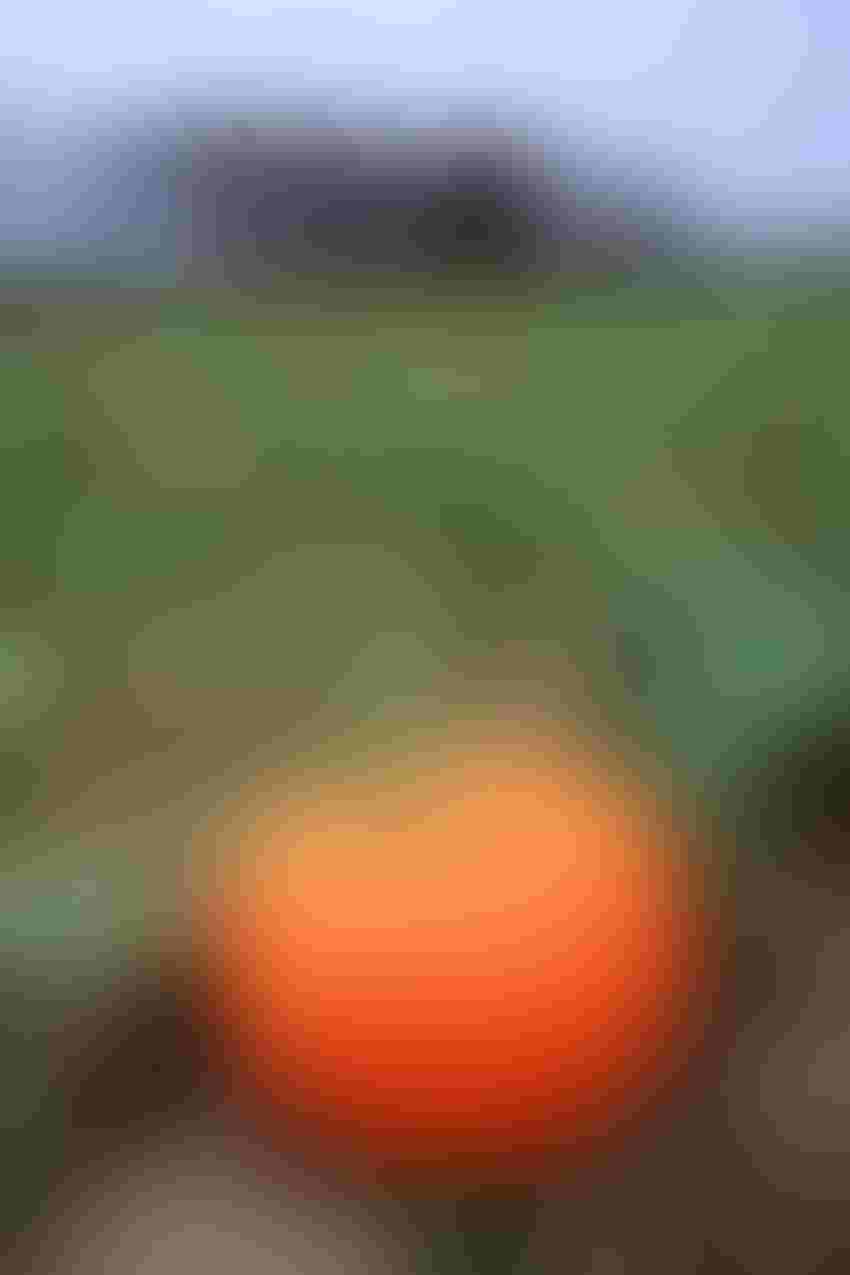 We've all heard the stories. A farming family plants a corn field and clears a twisting path through the field to create a maize. Hooking up a flat bed of square bales to a tractor, a hay ride is born. Not far away stands a field of ripening pumpkins, newly made signs directing visitors to a stand where warm, aromatic apple cider promises to chase away the autumn chill.
Down the road a way, on a larger property where Angus herds graze beneath an oak grove, the resident rancher is headed out on his four-wheeler to check the automatic feeders around the Back 40 where a few choice deer blinds have been strategically located near a clearing. Soon hunters will be traveling down that winding rural highway trying to rein in their pre-hunt jitters as the hours tick down to the start of another white-tailed deer season.
Just a couple of counties over is another farm taking advantage of non-traditional farming revenue. The owners have planted trees to attract visitors from urban areas each holiday season, but these trees are special. They are just a small part of the 350,000 acres of Christmas trees planted by farmers nationwide that provide outdoor education and recreational opportunities to a growing number of families looking for convenient holiday excursions near their home town.
If you are enjoying reading this article, please check out Southwest Farm Press Daily and receive the latest news right to your inbox.
Regardless what you call it, a popular trend seems to be spreading across much of farm country as farmers young and old are discovering they can boost profits off their rural properties in new and sometimes exciting ways.
Texas A&M AgriLife Extension calls it nature tourism, or agritourism. In a report prepared by the Extension service, the American Farm Bureau defines agritourism as "an enterprise at a working farm, ranch or agriculture plant conducted for the enjoyment of visitors that generates income for the owner."
Plain and simple, it's another way to generate income from the land, and is a great way to introduce your farm brand to consumers, which could open the door to developing a loyal consumer base for other products the farm or ranch provides.
According to Extension officials, about 440 agritourism businesses are currently listed in an online Texas inventory, but that number represents only a fraction of the businesses actually operating within the state. Many such operations are simple farm tours designed for families and school children to help them understand the concept of farming and how it works. But there are plenty of day camps, farm work camp programs, self-harvesting specialty farms, hay rides, corn maize and Christmas tree farms as well.
In addition there are literally thousands of leases for day, season and year-round hunting opportunities, rural bed & breakfast operations, fish camps, rafting companies, private campgrounds, rural wedding facilities, and even rural RV parks that have proven successful.
Many operations are small and secondary to the primary business of farming and ranching, but for others, creative and well managed enterprises provide substantial success and beneficial non-traditional revenues.
How much can you make?
There is no simple rule of thumb when it comes to estimating income from most new forms of agritourism. Those who operate fishing lodges, hunting leases or bed & breakfast operations may be able to estimate revenues based upon a set number of hunters or guests. But trying to guess how many families will visit the farm to walk a corn maize or ride a hay wagon is more difficult.
What's certain is that since 2002income per farm from agritourism has more than doubled. In the 2007 USDA census, 23,350 survey respondents claimed they generated a total of $566 million in total farm income, an average of about $24,240.00 per farm.
Of interesting note and perhaps more important, among all farms reporting recreational income in 2007, the household net worth of farm operators with recreational income is higher than average, with a median net worth of about $794,000 compared to $457,000 without recreational income. Looking at it from that angle, it becomes obvious that some form(s) of agritourism can not only boost annual revenues but also can provide overall added property value.
Operators and supporters say Agritourism is also a good way to survive bad crop years, disasters and drought. Even with crop insurance to reduce losses, difficult years can always benefit from additional revenue sources.
But running a petting farm or operating a hay ride isn't for everyone. It requires time and good management, and most successful operations generally involve family members or partners who help out with the day-to-day operations and the planning and management of the program. Seasonal activities, like hunting and corn maizes are popular during traditional off season periods and this appeals to many for that reason.
But before you run out and hook the wagon up to the tractor and fill it with hay, there are a number things you should consider. Talking with an attorney is always a good start, and engaging your home and property insurance agent is a must. Public health and safety issues can ruin a good party if you have not followed all the rules and requirements and protected your operation with appropriate liability coverage.
Being on display can be awkward
Another consideration is the exposure you, your farm and family are subjected to on a regular basis. According to a university study, one of the negative aspects of farm tourism is being on display. Are you prepared to interact with the public, to accept them walking around your property. There are difficult customers to deal with and refuse cans that will need to be emptied. Controlled parking is another issue that requires thought before getting started.
"Farming operations are not always one of the safest places to be, especially if they (visitors) are not aware of some of the risks associated with farming," says Rusty Rumley at the University of Arkansas' National Agriculture Law Center.
He says property owners need to consider three levels of risk when allowing visitors access to the farm. In doing so, the highest level of liability comes with the invitation of the public for the purpose of conducting business.
"This is where the farmer has the highest duty for public safety. Typically it is because a person is paying to be there," he adds, and this is where the greatest level of liability begins. "You need to contain participants to a small area. Don't give them access to sensitive areas like chemical storage sheds and don't let them play on farm equipment no matter how much they want to."
Others areas that could prove risky include old farm equipment that tends to attract children and adults. But such equipment or implements could be rusty or sharp and could represent an accident waiting to happen.
"You can't just post a sign warning of the risks; you must be active in making certain that risks are eliminated or at least minimized, otherwise serious liability problems could arise," he warned.
Farmers or ranchers who are considering recreational or agritourism opportunities should talk with their local AgriLife extension representative. More information can be found online.
Also of interest:
Subscribe to receive top agriculture news
Be informed daily with these free e-newsletters
You May Also Like
---