Speakers, activities for GA Farm Bureau annual convention Dec. 4-6
Speakers, activities for GA Farm Bureau annual convention Dec. 4-6
<ul><li>Georgia Farm Bureau members will travel to Jekyll Island for the organization&rsquo;s 79th annual meeting Dec. 4-6. During the general session on Dec. 5, convention attendees will hear from Gov. Nathan Deal, U.S. Sen. David Perdue, Dr. Sam Pardue.</li></ul>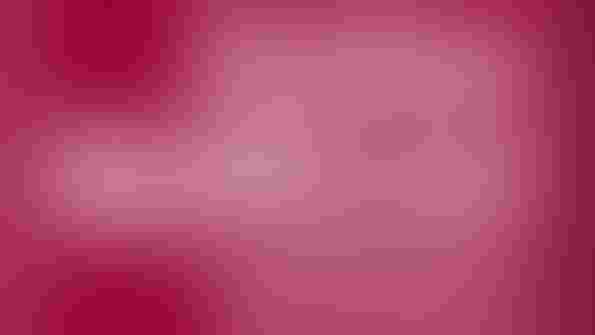 Georgia Farm Bureau members will travel to Jekyll Island for the organization's 79th annual meeting Dec. 4-6. During the general session on Dec. 5, convention attendees will hear from Gov. Nathan Deal, U.S. Sen. David Perdue, Dr. Sam Pardue, who has been serving as dean and director of the UGA College of Agricultural & Environmental Sciences since March, and Georgia Commissioner of Agriculture Gary Black.
 "We're honored to have Gov. Nathan Deal and Sen. David Perdue speak to us during our general session on Monday morning. Their presence at our convention shows they value the $74.3 billion economic contribution agriculture makes to Georgia's economy," GFB President Gerald Long said.  "We also have a great lineup of speakers for our commodity conferences on Monday afternoon to discuss issues impacting the major commodities grown in Georgia."    
Convention activities begin on Sunday, Dec. 4 at the Jekyll Island Convention Center with registration at 10 a.m. followed by a worship service at 11 a.m. that will include a memorial for county Farm Bureau presidents who died this year. The trade show, featuring booths from many of Georgia's agricultural organizations and agencies, will be open from noon until 4:30 p.m. The Georgia Department of Agriculture and GFB are hosting a reception from noon to 4 p.m. showcasing Georgia-grown commodities and GFB's Certified Farm Markets.
The recipient of the 2016 Georgia Agriculture in the Classroom Teacher of the Year Award will be named at 2 p.m. during the Celebrating Agricultural Literacy event, which will recognize efforts by county Farm Bureaus to educate students about agriculture through the Ag in the Classroom program.
Awards will also be presented to counties and individuals selected as state winners for various programs completed during the past year to promote agriculture. GFB will award the organization's highest honor, the McKemie Award, to a county in each of the organization's  three membership categories for having the best overall Farm Bureau program in its respective category.
Banks, Cherokee, Cobb, Colquitt, Habersham, Henry, Jackson, Madison, Newton and Paulding counties will compete for the McKemie Award in the membership category of more than 2,200 members. Cook, Dawson, Houston, Monroe, Pike, Polk, Screven, Stephens, Toombs and Washington counties will compete for the award in the member category of 1,280 to 2,219 members. Bacon, Crawford, Hancock, Heard, Jasper, Macon, Turner and Upson counties will compete for the award in the membership category of up to 1,279 members.
On Monday, Dec. 5, the general session begins at 8:30 a.m. GFB President Long will address convention attendees followed by remarks from Gov. Deal, Sen. Perdue, UGA College of Agricultural & Environmental Sciences Dean & Director Dr. Pardue and Commissioner Black.
Commodity conferences featuring speakers who will address management and policy issues for the major commodities grown in Georgia will be held Dec. 5 at 2 p.m. and 3:30 p.m.
On Tuesday, Dec. 6, GFB voting delegates will discuss and approve policy resolutions submitted by county Farm Bureau chapters from across the state. The resolutions approved by the delegates will become the organization's official policy and will guide its legislative efforts in 2017. Delegates will also elect the 2017 GFB Board of Directors.
Visit http://www.gfb.org/convention for more information about the GFB convention.
Founded in 1937, Georgia Farm Bureau is a membership-driven, nonprofit organization dedicated to serving as the voice of Georgia farmers and rural Georgia. GFB, Georgia's largest farm organization, promotes Georgia commodities and offers legislative representation to ensure Georgia's farming future. Its volunteer members actively participate in local, state and national activities that promote agriculture awareness to their non-farming neighbors. GFB membership is open to the public and offers a wide variety of benefits to its members including insurance and discounts for health services, travel and family entertainment. Enrollment in any of the member benefits is optional and not a requirement for membership.
Becoming a GFB member helps support local farmers and ensures Georgians continue to have access to locally grown, high-quality food. For more information about GFB membership or to join, visit www.gfb.org.                      
Subscribe to receive top agriculture news
Be informed daily with these free e-newsletters
You May Also Like
---