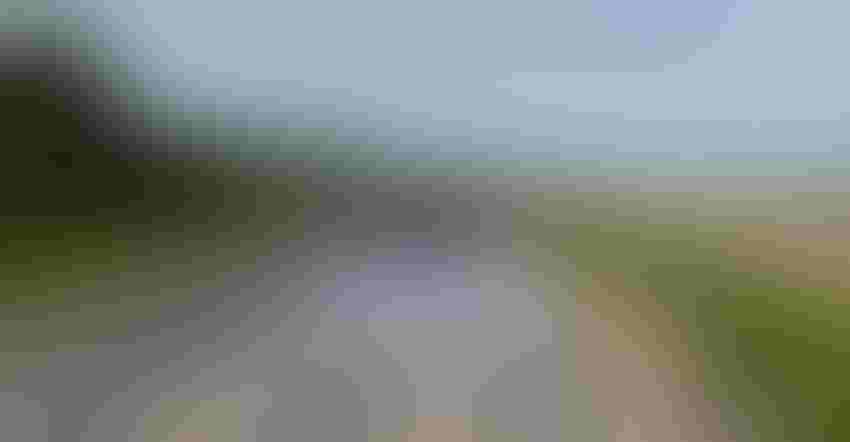 BIORESTOR: Biorestor, a soybean oil-based asphalt enhancement product, is designed to penetrate and restore pavement from within, decreasing the brittleness and improving the flexibility of the pavement — and decreasing cracking. It was applied to a 1-mile stretch in mid-Michigan as a demonstration project.
Photos courtesy of MSC
Soybean oil has proven to be versatile beyond being a food product. Industrial purposes account for 7% of soybean oil used in the U.S. That includes products such as paints, plastics, foam and cleaners.
Here's a new one maybe you haven't heard of yet — Biorestor. It's a restorative asphalt modifier that has been shown to increase a pavement's life cycle by up to 40%.
According to the manufacturer, Biorestor penetrates to restore pavement from within, decreasing the brittleness and improving the flexibility of the pavement — and decreasing cracking.
To showcase its application and effectiveness, the product was applied to a 1-mile stretch of Colony Road near Fowler in mid-Michigan's Clinton County this summer.
According to Lisa Harris, owner of Roadway Bioseal, Biorestor is known for enhancing asphalt performance properties and longevity. Compared to transitional sealants, the pavement rejuvenator has also performed well in terms of visual appeal, and at two-thirds the cost of the standard chip seal, the soybean-based rejuvenator was a great solution for Clinton County, Harris says.
The cost of applying the soybean oil-based asphalt enhancement product was covered by the Michigan Soybean Committee and Soy Transportation Coalition (STC), in partnership with the Clinton County Road Commission.
Not only to showcase the product, the Clinton County road was chosen for Biorestor for a couple other reasons.
"The Soy Transportation Coalition works to create an effective and reliable transportation system for soybean farmers and stakeholders, so we were seeking a road that soybean farmers use to complete their day-to-day tasks," says Hanna Campbell, MSC demand specialist.
"Additionally, Biorestor must be applied to good-condition asphalt, as it is used to prevent deterioration, not solve existing issues. MSC is looking forward to participating in more projects like this that highlight the exciting opportunities for new uses of Michigan soy and support soybean farmers by creating new markets for their product. In addition, soy-based alternatives also conserve fossil fuels and can enhance both environmental and human well-being."
The rejuvenator itself costs $61 per gallon, which is about $7,900 per mile. That equates to more than a 40% extension on a pavement lifecycle for 61 cents per square yard, according to the company.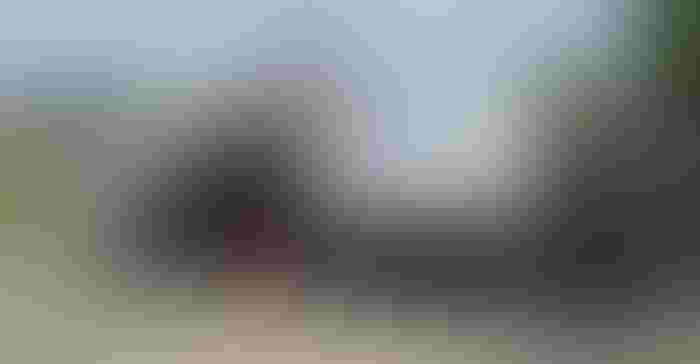 For a 1-mile pass, the product contains 200 gallons of soybean oil. The company touts its benefits as:
increasing pavement flexibility by reducing viscosity

reducing permeability, ravel and cracking

giving an additional service of four to seven years with retreatment evaluation

reducing life-cycle costs

reducing deterioration of pavement
Further development and use of concrete, asphalt and dust suppressants that are soy-based are ongoing. "Being able to improve the longevity of our rural infrastructure by utilizing a product derived from soybeans is a win-win scenario," said Dan Rajzer, a soybean farmer from Decatur and a MSC STC board member.
"Through this demonstration project, we hope to encourage greater use of environmentally sustainable products like Biorestor that maintain our infrastructure and enhance farmer profitability. We look forward to further promoting this within the state of Michigan."
Other soybean-oil based products
Goodyear Tires has set a goal to eliminate all petroleum products in its tires by 2040 and replace that petroleum with soybean oil, Campbell says. In 2017, Goodyear released its passenger vehicle soy tires (Assurance WeatherReady, Assurance ComfortDrive and Eagle Exhilarate), which were recently followed by its transit fleet and waste haul soy tires (Metro Miler & Endurance WHA).
"We are excitedly anticipating the release of their farm and truck soy tire lines soon," she says. "Soybean oil, when incorporated into the tread of tires, gives drivers better tire performance, including increased flexibility in lower temperatures, as well as added traction in both rain and snow."
In partnership with Goodyear, Skechers has recently released soy-based rubber outsoles on its "Goodyear" shoe line. "By using soybean oil in the soles of their shoes, Skechers was able to create a long-lasting, durable and better gripping shoe for all weather conditions," Campbell says. 
Another use includes Roof Maxx, which is a soy infusion technology that soaks shingles to restore their flexibility. As shingles age, they become dry and brittle, and eventually need to be replaced. The company boasts that by applying Roof Maxx to shingles every five years, it can add up to 15 years of life per roof, save money and keep construction waste out of landfills.
About the Author(s)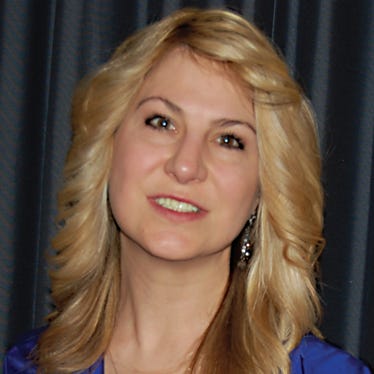 While Jennifer is not a farmer and did not grow up on a farm, "I think you'd be hard pressed to find someone with more appreciation for the people who grow our food and fiber, live the lifestyles and practice the morals that bind many farm families," she says.
Before taking over as editor of Michigan Farmer in 2003, she served three years as the manager of communications and development for the American Farmland Trust Central Great Lakes Regional Office in Michigan and as director of communications with Michigan Agri-Business Association. Previously, she was the communications manager at Michigan Farm Bureau's state headquarters. She also lists 10 years of experience at six different daily and weekly Michigan newspapers on her impressive resume.

Jennifer lives in St. Johns with her two daughters, Elizabeth, 19, and Emily 16.
Subscribe to receive top agriculture news
Be informed daily with these free e-newsletters
You May Also Like
---