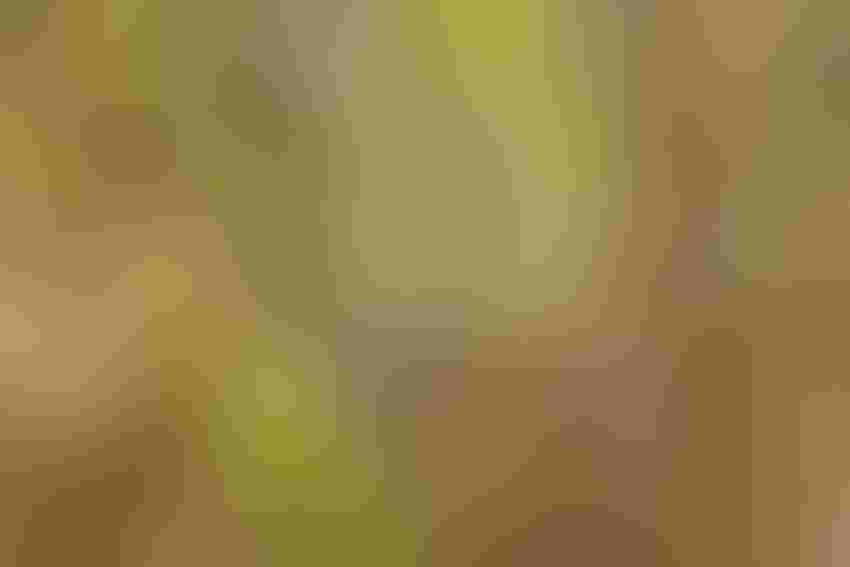 No one wants a reversal of its toxic effects, but it would be untrue to say acid rain didn't provide a benefit for agriculture. As power plants have added emission scrubbers and made the shift to natural gas, sulfur must now be applied to cropland.
"The loss of sulfur has been an ongoing issue for some time," says Dan Poston, Agronomy Research Manager with DuPont Pioneer. "Our cropland used to get it for free in the form of acid rain -- largely from coal-fired power plants. Between sulfur from the atmosphere and some free sulfur that came along with commercial fertilizers, farmers didn't have to worry much about applying sulfur. This is no longer the case."
Poston, working out of Alabama, says the reduction of acid rain is "good news but we shouldn't shy away from the fact that it was actually a benefit as a fertilizer. Regardless, sulfur deficiencies are commonplace across the nation. There's no doubt about that. That means we're much more dependent on applying sulfur as a nutrient."
The need for more sulfur application is an issue that has "become much more prevalent in the last four or five years. More and more producers are picking up on it and applying more. However, I don't know that many are applying it at the level to support crop yields they want to attain."
Backing Poston's assertions is his Pioneer colleague William Johnson, an Arkansan. "We pull soils samples across all of our hybrid/variety trials every year. Over time I have seen sulfur levels decrease by 50 percent. In the mid- 1990s, you would only see sandy loams with sulfate-sulfur levels below 20 pounds per acre. From 2000 through 2008 we started seeing some of the lighter silt loams with sulfate sulfur levels falling below 20 pounds per acre."
Falling levels
Johnson reports that over the past five years, heavy silt loams and clays are falling below the 20 pounds per acre of sulfate sulfur. "It isn't uncommon to see sandy loams with less than eight pounds per acre of sulfate sulfur. Many of the silt loams are at less than 15 pounds per acre.
"Sulfur is a secondary nutrient and the levels needed are not nearly those of a major nutrient. Sulfur is also very water soluble and moves throughout soil profile so there is about as much an art as science in making a recommendation.
"I have always felt like a soil test needs to show at least 25 pounds per acre sulfate sulfur, or higher, in order not to require an application."
Understandably, producers are pushing their crops for ever higher yields. Poston says those yields won't be realized without proper attention to fertilizers. "Everyone wants to grow 80-plus bushel beans and 200-plus bushel corn. Well, I often ask producers 'how much sulfur are you putting out?' If they're even putting sulfur out, it's almost always the case that the amount they're applying is only enough to support 65 to 70 bushel beans and around 175 to 200 bushel corn. The same is often true with other nutrients as well. 
"We're not going to get 90 bushel soybeans by fertilizing for 65 bushels. This is a consistent theme that I see across the region."
The other part of the sulfur equation is "most organic matter will break down and transition into sulfate and become available to the crop," says Poston. "As most know, the South doesn't have as much organic matter in the soils as they do farther north. We're much more reliant on actually applying sulfur as part of a fertility program."
As for the types of sulfur available, Johnson says ammonium sulfate has been the predominate product of use in dry fertilizers. "In liquids, ammonium thiosulfate is added to UAN solutions and is a very good source of sulfur."
The "easiest" form is elemental sulfur, says Poston. "It's pretty cheap and can be applied in the fall along with mixed fertilizers. But it needs time to break down and become available in sulfate form that the plants can use.
"If you get closer to planting the crop, elemental sulfur won't necessarily help you because it will not be readily available to the crop. So, in those situations you need to go with a different form. Ammonium sulfate is a nice way to provide the crop with sulfur and nitrogen. It can be debated if the yield value is coming from the nitrogen or sulfur. I suspect both especially in the case of early planted beans on sandy soils. I use a fair amount of ammonium sulfate on low-organic matter soils, sandier soils. Sometimes, I use it pre-plant on early-planted soybeans.
"Of course, fertilizer dealers are often bound by the products they have on hand or can ship in. For example, gypsum (calcium sulfate) is used extensively in peanut growing regions of the southeast but is not as common in the Mid-South."
Chicken litter
And, be warned, chicken litter may not be providing the sulfur many believe it is. "In the past, we thought that fields receiving poultry litter would not need supplemental sulfur," says Johnson. "However, even with chicken litter, soil tests have shown sulfur levels still below 25 pounds per acre.
"Sulfur is contained in some of the amino acids that build plant protein within the plant. Some of the enzyme systems need sulfur to drive those reactions. Crops that require high amounts of nitrogen need the nitrogen/sulfur ratio to be no greater than 15:1. For example, nitrogen rate on corn at 250 pounds per acre of nitrogen would need 16 pounds of sulfate sulfur. If sulfur is limiting, your nitrogen use efficiently will decline due to the nitrogen/sulfur imbalance."
Sulfur began to be applied to wheat in the Arkansas River Valley in the mid-1990s due to sulfur deficiency on the sandy loams where leaching was rapid. By the late 1990s, says Johnson, "sulfur deficiencies were being seen on the Prairie soils in Lonoke County and this deficiency moved across more of the well-drained silt loams.
"In rice growing areas where soil pH increased due to irrigation water containing calcium bicarbonate, ammonium sulfate was applied to supplement nitrogen and help the rice recover from zinc deficiencies.
"Phosphate fertilizers used to contain 12 to 15 pounds of sulfate sulfur. Super phosphate 0-26-0 was good source of P and S, but when we switched to using triple super phosphate (0-46-0), the sulfur levels were nonexistent. That also contributed to the loss of sulfur from the soil system."
Subscribe to receive top agriculture news
Be informed daily with these free e-newsletters
You May Also Like
---