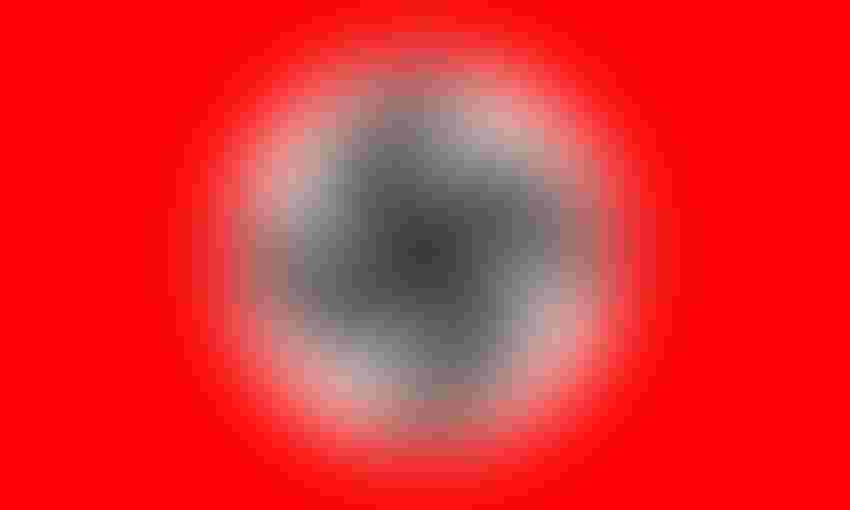 After cheating death and slipping through the grasp of history, Margot Wolk, 95 years old, is telling her stunning tale. For two and a half years, Wolk was Adolf Hitler's food taster — forced daily to play roulette and risk her life to protect his.
She was 24 when the SS knocked on her mother-in-law's door in Poland and took Wolk away to begin sampling food at Hitler's secret Eastern Front headquarters, the Wolf's Lair. According to Spiegel, she was a most unlikely candidate, having refused to join "the girl's version of Hitler Youth, and whose father had been hauled off for refusing to join the Nazi party."
Ascetic in all regards — except for land acquisition and extermination — Hitler kept to a vegetarian diet. Along with 14 other young ladies, Wolk sat around a large table and sampled Hitler's vegetarian fare: beans, noodles, asparagus, rice, peas or fruit varieties. "The food was good — very good. But we couldn't enjoy it." After an hour passed, if there were no visible effects on the 15 ladies, the food was taken to Hitler.
"Between 1 and 12 o'clock, we had to taste the food, and only after all of us had tried it was it driven to the headquarters by the SS," Wolk told the Times.
Hitler, increasingly in the grips of paranoia, had good reason to fear assassination as dozens of attempts on his life had already fallen short.  (There was even a bungled attempt by British agents to lace Hitler's food with low doses of female hormones in the hopes of making him more docile. The tasteless estrogen would have been undetectable to the 15 female samplers.) In 1944, after the benchmark Stauffenburg assassination attempt (Hitler survived a suitcase bomb.), the food tasters were put on lockdown, and the 15 ladies were forced to remain permanently at the Wolf's Lair.
For Wolk, death should have come from the next bite of food, or the barrel of a gun. With the Russians closing in from the east, Hitler fled the Wolf's Lair in November of 1944, and all the food tasters were later executed — except Margot Wolk. Smuggled onto Minister of Propaganda Joseph Goebbel's private train by a senior officer, Wolk escaped west to Berlin. She was later captured by the Russians when they captured Berlin and subjected to brutal rape for two weeks — the treatment so severe that Wolk was never able to bear children. According to Spiegel, after a journalist asked a few questions, Wolk, aged 95 and still living in Berlin, began talking. "I just wanted to say what happened there."
History is filled with strange tales of food and assassination. Whether the taster was eating exotic caviar or a humble potato, every bite came with a question.  In the early years of Fidel Castro's reign, the CIA failed in dozens of assassination attempts, and one of the most famous, as well as the closest to success, was a tainted drink. A poisoned pill was supposed to be dropped into Castro's chocolate milkshake at the Havana Hilton. But the pill, hidden in a freezer, ripped open when the waiter-assassin tried to pry it loose. Castro escaped death — as did his food taster.
See here for a photo gallery of Margot Wolk.
Twitter: @CBennett71
More from Western Farm Press
New GM crop wave may ease Frankenfood fright
Killing cattle softly: slaughterhouse or gun?
Farmer feeds hogs from finest Vegas buffets
PETA drones a trophy prize for US hunters
Dairy farmer blends vodka from cow's milk
Demon seeds: Searching for the planet's hottest pepper
Biggest wine hoax in history reveals trade secrets
Farm murders met with media silence
Like horses to the slaughterhouse
Subscribe to receive top agriculture news
Be informed daily with these free e-newsletters
You May Also Like
---