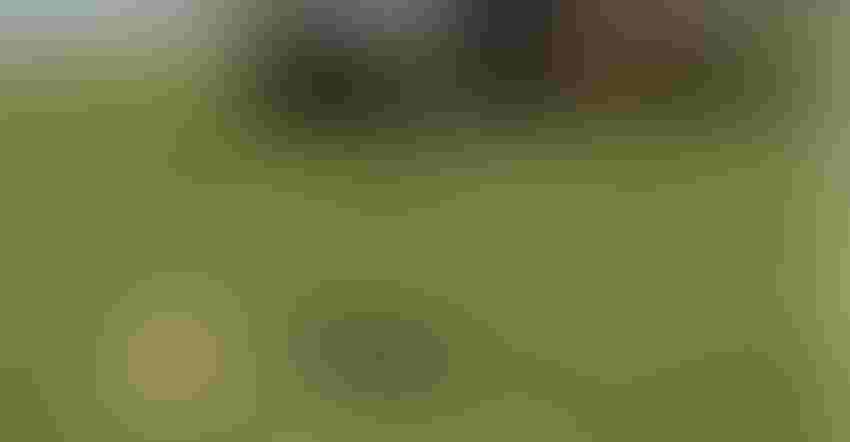 GOOD GRASS: Although 99% of eastern Nebraska brome pastures are seeded to the old Lincoln smooth brome, an ENREC study finds cow-calf pairs and feeders do better on pastures seeded with newer varieties.
When we look at grazing, we often forget that all forage seeds are not created equal when it comes to digestibility. When Dennis Bauer, Nebraska Extension educator emeritus, spoke at a beef profit tips meeting in Center recently, he noted how much difference in-vitro dry matter digestibility can make among different pasture grasses when it comes to average daily gain on calves.
A 1995 study at the Eastern Nebraska Research and Extension Center at Mead looked at mean yield on intermediate wheatgrass. Among four different kinds of wheatgrass planted in the study, all of them produced more than 3 tons per acre, Bauer said.
However, in vitro dry matter digestibility (IVDMD) between the most digestible type of wheatgrass and the least in the study made a difference of 0.4 pound average daily gain on yearling steers. If you multiply that difference in gain by the number of days the steers were grazing, you come up with 90 pounds of beef per acre gain on the more digestible variety of wheatgrass in the study.
"That difference would pay for the fertilizer cost on the pasture," Bauer said.
Among intermediate wheatgrass varieties, Bauer suggested planting two new cultivars, Beefmaker and Haymaker, which have been selected for increased yield and IVDMD.
Smooth brome in some regions is considered more of a weed than anything else, but Bauer noted the high productivity of brome grass in the eastern sections of Nebraska.
"Ninety-nine percent of the smooth brome pastures we have in the eastern part of the state were planted to Lincoln brome, which was developed in the 1940s," he said. A fairly recent study at ENREC in Mead among brome varieties included the old Lincoln variety, Meadow brome, and the newer Newell variety.
In the study, both Meadow and Newell varieties had better digestibility than the old Lincoln brome, he said. "Newell had 14% to 15% greater ADG than Lincoln," he said. The average daily gain, for instance, for calves grazing Lincoln brome in one study was 2.76 pounds per day, compared to 3.15 ADG on Newell. That translates to 70 pounds more body weight gain per acre per year from Newell brome.
"If you consider the lifespan of a brome pasture is between 20 and 30 years, that adds up," Bauer said.
Learn more by contacting Bauer at [email protected].
About the Author(s)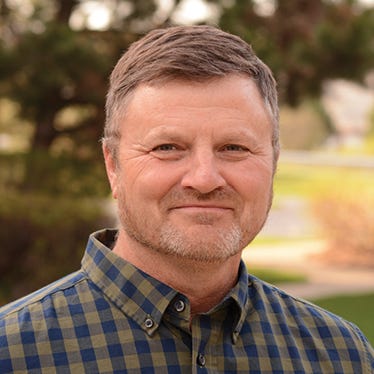 Curt Arens began writing about Nebraska's farm families when he was in high school. Before joining Farm Progress as a field editor in April 2010, he had worked as a freelance farm writer for 27 years, first for newspapers and then for farm magazines, including Nebraska Farmer.
His real full-time career, however, during that same period was farming his family's fourth generation land in northeast Nebraska. He also operated his Christmas tree farm and grew black oil sunflowers for wild birdseed. Curt continues to raise corn, soybeans and alfalfa and runs a cow-calf herd.
Curt and his wife Donna have four children, Lauren, Taylor, Zachary and Benjamin. They are active in their church and St. Rose School in Crofton, where Donna teaches and their children attend classes.
Previously, the 1986 University of Nebraska animal science graduate wrote a weekly rural life column, developed a farm radio program and wrote books about farm direct marketing and farmers markets. He received media honors from the Nebraska Forest Service, Center for Rural Affairs and Northeast Nebraska Experimental Farm Association.
He wrote about the spiritual side of farming in his 2008 book, "Down to Earth: Celebrating a Blessed Life on the Land," garnering a Catholic Press Association award.
Subscribe to receive top agriculture news
Be informed daily with these free e-newsletters
You May Also Like
---