Mid-South Farm & Gin Show has much in store Saturday
Mid-South Farm & Gin Show has much in store Saturday
The 59th annual Mid-South Farm & Gin Show will be in full swing for its second day Saturday at the Memphis Cook Convention Center, with another capacity crowd expected. The show, sponsored by the Southern Cotton Ginners Association with Delta Farm Press as co-sponsor, boasts more than 400 exhibits, and offers visitors the year's first look at the latest in farm equipment, innovative technology, crop inputs, and services, spanning  more than 200,000 square feet in the show's exhibit halls.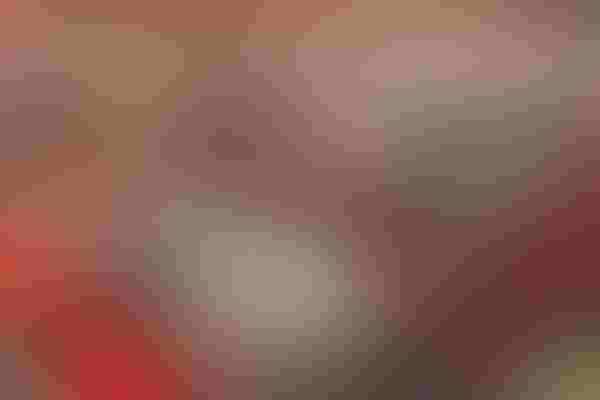 The 59th annual Mid-South Farm & Gin Show will be in full swing for its second day Saturday at the Memphis Cook Convention Center, with another capacity crowd expected. 
The show, sponsored by the Southern Cotton Ginners Association with Delta Farm Press as co-sponsor, boasts more than 400 exhibits, and offers visitors the year's first look at the latest in farm equipment, innovative technology, crop inputs, and services, spanning  more than 200,000 square feet in the show's exhibit halls.
 "There are many new things to see this year," says Tim Price, executive vice president of the SCGA and show manager. "Farmers and others really take advantage of this first opportunity to see what's new, kick the tires on machinery and equipment, and talk directly with industry representatives and experts about the coming year."
In addition to the myriad exhibits covering all Mid-South crops, attendees can learn about issues affecting agriculture at the Ag Update sessions and educational seminars Saturday at 8:30 a.m. in the lobby meeting room of the convention center.
The Saturday session will feature well-known market analyst Richard Brock, Brock Associates, Milwaukee, Wisc., who will provide an in-depth analysis of grain markets and offer marketing recommendations for the coming year. Brock's session traditionally attracts a standing-room only crowd.
A special seminar focusing on managing herbicide-resistant weeds is scheduled for  Saturday at 1:30 p.m. Both sessions will be held in the Steamboat room, mezzanine level. Presenters include Ken Smith, University of Arkansas weed scientist; Daniel Stephenson, weed science specialist, LSU Ag center; Jason Bond, rice weed management, Mississippi State University; and Larry Steckel, Extension weed specialist, University of Tennessee.
In addition to all the show has to offer, Memphis, which has been the location for the show since its inaugural event in 1952, is a great place for family fun, Price notes.
"People travel to Memphis for many things — music, great food, and interesting things to see and do. The city has so much to offer people who attend the show; it's just a great all-around destination." .
Show hours are, 9 a.m. to 4:30 p.m. Saturday, Feb. 26.
More information about the show is available at www.farmandginshow.com, or at the show's Facebook page: http://www.facebook.com/home.php#!/pages/Mid-South-Farm-and-Gin-Show/107394119334523
Subscribe to receive top agriculture news
Be informed daily with these free e-newsletters
You May Also Like
---