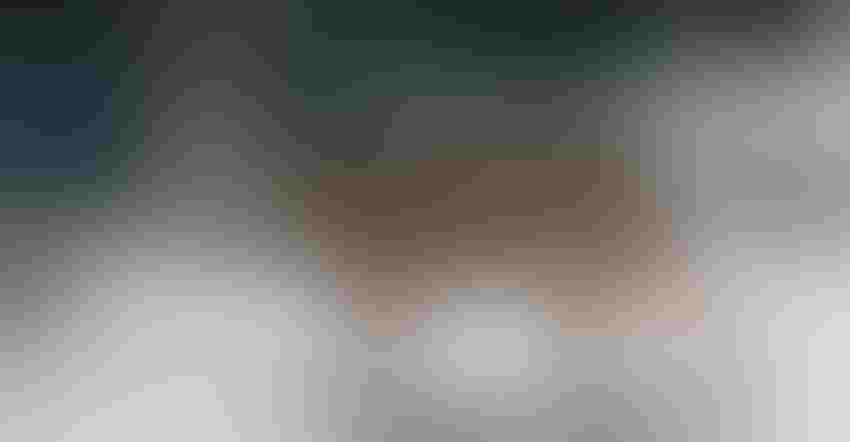 LAND LEASE LIABILITY: Landowners worry about liability when allowing hunters onto their property. Two Nebraska laws, one for landowners who give free access to their land for hunting and another covering liability when a fee is charged, govern the liability issues in the state.
Joe McDonald /Getty images
Nebraska land is about 97% privately owned, so one of the biggest challenges for hunters in the state is gaining access to land to hunt.
Jessica Groskopf, Nebraska Extension agricultural economist, says landowners may be hesitant to allow hunters onto their ag land because one of their biggest concerns is the potential liability.
Groskopf and Dave Aiken, University of Nebraska ag and water law specialist, conducted a UNL Center for Agricultural Profitability webinar recently discussing the laws, liabilities, and landowner and tenant rights within hunting leases.
2 laws
According to Groskopf and Aiken, there are two Nebraska laws that affect different hunting scenarios on land and liability issues. The Nebraska Recreational Use Law applies when a landowner is not charging a fee to allow hunters onto their land. The Nebraska Agrotourism Law governs the scenario when the landowner is charging a fee for access to their land for hunting.
"If we allow someone to hunt for free, we fall into the Recreational Use Law, and we are not liable for ensuring the premises is safe," Groskopf said. "For this law, the landowner gives permission to use the property, as long as the user is not charged a fee, and the landowner is not responsible that the premises is safe for recreational use."
A second law, the Nebraska Agrotourism Law, requires that the landowner post signage and includes a specific warning within the written contract between the landowner and each participant allowed on the premises for a fee.
There is specific verbiage, according to state law, that needs to be included, and the warning needs to be clearly stated as it was written into the state statute. This verbiage must be written in not less than 12-point boldface type in the contract, and must be posted in signage in a conspicuous spot on the land. You can find the exact warning statement that must be used at nebraskalegislature.gov.
"It's best to have both," Groskopf said. "Make sure the signs are posted, and you have it written into the lease agreement."
Insurance
Insurance is another way to reduce landowner liability. When you talk to your insurance professional, be clear about the fact that your land is being used for recreational use — whether that is hunting or other forms of agritourism — and then they are able to make sure you are covered by your current policy or if you need additional riders.
"This should be reviewed on a regular basis," Groskopf said. "Liability insurance is probably one of the most affordable ways to reduce your liability."
Additional steps would include inspecting the property regularly for safety hazards and removing and repairing any hazards that are observed.
"Plan for an emergency," Groskopf said. "I think this is something we often forget. I think this is especially important if you are in a rural area. Please make sure you have emergency supplies available, and have a written response plan in case something happens on your property. Make sure those on your property are trained to handle emergency situations."
Groskopf also strongly advised having an attorney write the hunting or recreational use lease agreement or the liability waivers. "Keep records," she suggested. "Document your property inspections, and keep records of when you post warning signs and any safety training you have done."
It's important to remember that laws governing landowner liability in these cases differ greatly from state to state. View then entire webinar, and learn more about the Nebraska laws and what is required of landowners, at cap.unl.edu.
About the Author(s)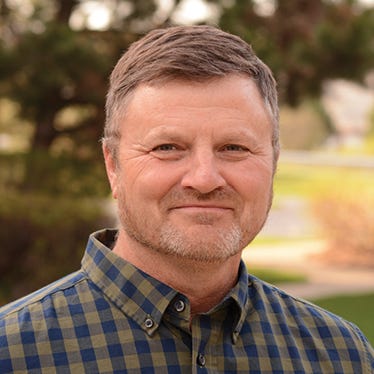 Curt Arens began writing about Nebraska's farm families when he was in high school. Before joining Farm Progress as a field editor in April 2010, he had worked as a freelance farm writer for 27 years, first for newspapers and then for farm magazines, including Nebraska Farmer.
His real full-time career, however, during that same period was farming his family's fourth generation land in northeast Nebraska. He also operated his Christmas tree farm and grew black oil sunflowers for wild birdseed. Curt continues to raise corn, soybeans and alfalfa and runs a cow-calf herd.
Curt and his wife Donna have four children, Lauren, Taylor, Zachary and Benjamin. They are active in their church and St. Rose School in Crofton, where Donna teaches and their children attend classes.
Previously, the 1986 University of Nebraska animal science graduate wrote a weekly rural life column, developed a farm radio program and wrote books about farm direct marketing and farmers markets. He received media honors from the Nebraska Forest Service, Center for Rural Affairs and Northeast Nebraska Experimental Farm Association.
He wrote about the spiritual side of farming in his 2008 book, "Down to Earth: Celebrating a Blessed Life on the Land," garnering a Catholic Press Association award.
Subscribe to receive top agriculture news
Be informed daily with these free e-newsletters
You May Also Like
---