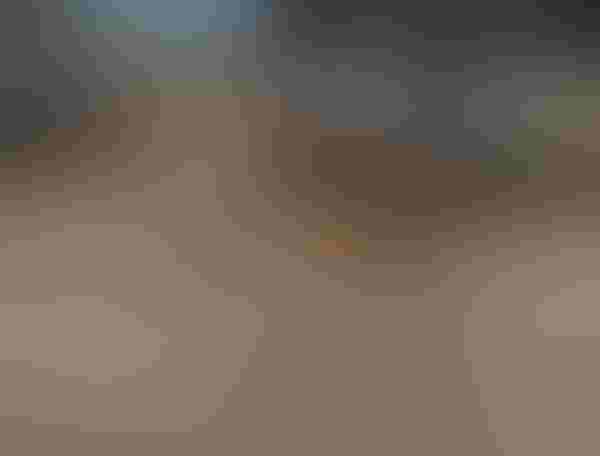 Managing the number of deer in Texas is no joking matter. Too many deer causes the deer population to suffer from a shortage of food and water, can expedite animal diseases, can cause damage to agricultural operations and can create pressure on other types of native wildlife.
Too few deer can cut sharply into a $1.5 billion Texas deer hunting industry,cause revenue losses to thousands of property owners statewide, and could wreak havoc on a support industry that depends on deer hunting season to survive and prosper.
About 650,000 hunters will head to thousands of deer leases or to their own rural property this year to harvest well over a half-million deer, an annual ritual that many laud while others criticize for various reasons on both sides of the issue.
Like it or not, deer hunting in Texas is big business, and more importantly, wildlife management specialists say hunting is absolutely necessary to ensure the number of deer in the state remain steady, manageable and in good health.
Managing deer, however, is a science that requires more than a casual understanding. That's why Texas AgriLife Extension wildlife specialists and state wildlife biologists are active year round staging special workshops, conferences and developing webinars designed to educate property owners, lease managers and hunters on deer management practices. One such seminar, "Deer Management in Central Texas" is scheduled in Stephenville Thursday, Oct. 25, at the Texas AgriLife Research and Extension Center, 1229 U.S. Highway 281.
"This workshop was planned by the AgriLife Extension Erath Ag Committee," said Dr. Whit Weems, AgriLife Extension agent in Erath County. "The topics are planned to be presented in such a way that each talk builds to the next to present a well-rounded look at the most important issues facing native deer managers in our area. All the speakers are well known in their respective fields and several have worked together on programs for years, so I think this effort has all the makings for a truly outstanding educational program."
An impressive panel of speakers will present the latest information on deer management, including lead presenter Dr. Dale Rollins, AgriLife Extension wildlife specialist of San Angelo, who will open the seminar with his presentation on "Deer Management 101."
Participants will learn how deer habitat needs to furnish the basic necessities of life: nutrition, water, and cover, and how the diversity of vegetation in an area is the key to meeting cover and food requirements of native deer herds.
Texas Parks and Wildlife Department deer specialists W. E. Armstrong and E. L. Young say the most significant management problem facing deer herds in Texas is severe competition for available forage by white-tailed deer, exotic wildlife species, and livestock such as cattle, sheep, and goats. They say excessive numbers of any of these animals will have detrimental effects upon the others. The importance of maintaining deer at carrying capacity (a population level that prevents damage to the habitat) by removing surplus deer "cannot be overstated."
According to a recent study conducted by the biologists, understanding food habits, livestock competition, stocking rates, browse lines, rotational grazing, brush control and carrying capacity is the first step in good food management practices.
"The diversity of vegetation on an area is the key to meeting cover and food requirements. Basic cover needs include low-growing vegetationfor adequate hiding cover to protect fawns from predators in their first days, and mid-level vegetationor escape cover to provide protection from predators. Also of critical importance is overstory vegetation(trees and/or tall shrubs) to protect deer from weather extremes," the study concludes.
Following Dr. Rollins' presentation, a host of topics and speakers at the Stephenville seminar include: "Deer Habitat Management and Concerns" with Ricky Linex, wildlife biologist, U.S. Department of Agriculture Natural Resources Conservation Service; "Deer Nutrition" with Kent Mills of Hi-Pro Feeds; and the "Economics of Deer Hunting/Management" with Dr. Jason Johnson, AgriLife Extension economist in Stephenville.
Following an onsite catered lunch, the afternoon session will convene with "Managing for Plant Succession" with Dr. Rollins; "Putting It All Together" with Mike Miller, technical guidance biologist at, Texas Parks and Wildlife Department, Stephenville; and "Case Studies" provided by a producer panel.
Individual preregistration is $25 by Oct. 22 and $30 thereafter and at the door. The fees cover lunch and program materials. Preregister online under "events" at http://erath.agrilife.org
Subscribe to receive top agriculture news
Be informed daily with these free e-newsletters
You May Also Like
---