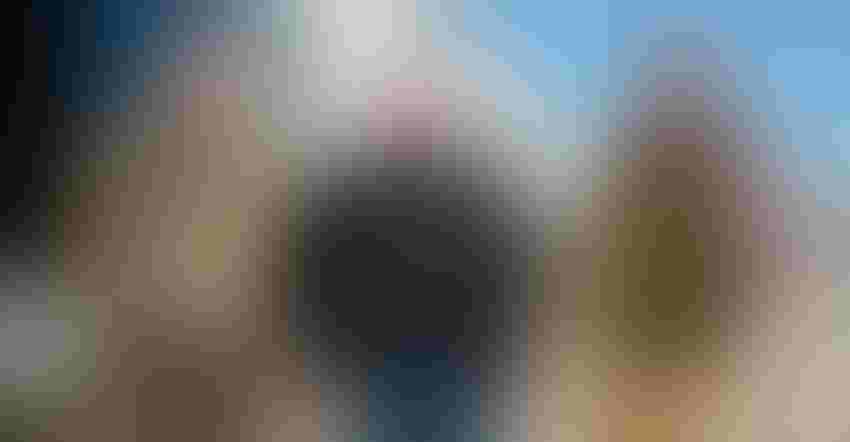 Darren Bailey, flanked by sons Cole (left) and Zach, holds a family meeting each Sunday evening to discuss every operational success or concern, no matter how large or small. Communication is a cornerstone to their success, Darren says.
Mike Wilson
Most dedicated distance runners carry a few things with them — scuffed and scratched shoes, a water bottle and a handful of philosophies — as they manage through the miles. The most important of these is a simple edict: "Run the mile you're in."
In other words, even though it's important to think about a run holistically, it's even more critical to maintain focus on the road that's in front of you.
That advice translates well for farmers, especially for those managing increasingly large operations. A handful even find themselves running their own "10K" — a farm with 10,000 or more acres. Here's how some of them are managing these large farms successfully.
Starting line
"The No. 1 thing it takes is hard work." That's Darren Bailey's opening line when discussing the approximately 12,000-acre Bailey Family Farms near Iola in southeastern Illinois. "Get up early, stay up late. You also have to learn how to multitask and think out of the box."
It's tempting to say that through hard work, you can accomplish anything. But Bailey says it's more important to treat a strong work ethic as a blueprint instead of a magic formula.
"It may not always turn out how you wanted, but that has been a valuable lesson for me and my children," Bailey says.
Runners and farmers have something else in common — each must learn to balance his or her own comfort zone. Go too hard or two fast for too long, and fatigue or even injury can set in.
Bailey has found that balance at his current size, even scaling back to do so. Fifteen years ago, the farm peaked at about 27,000 acres, a size that left Bailey overwhelmed.
"Life was terribly chaotic," he admits.
But with some readjustments, and getting the next generation — sons Zach, 29, and Cole, 26 — through college and back on the farm, Bailey has found himself back in a "sweet spot" that he can manage well.
But can existing outside of your comfort zone sometimes be advantageous? Alabama farmer and rancher Annie Dee certainly thinks so.
Dee River Ranch, a diversified 10,000-acre operation near Aliceville, Ala., has some land in the Conservation Reserve Program, a beef cattle herd with pasture and 4,000 acres of corn, soybeans and wheat.
What it doesn't have is a lot of preconceived notions about how to farm. Trying new things became a steady habit for Dee, who has built up a state-of-the-art operation over the past three decades.
"Some of our success is I didn't grow up on a farm and I didn't have to do it like daddy or granddaddy did it," she says. "We've made a lot of mistakes, but we've learned from them all."
Subscribe to receive top agriculture news
Be informed daily with these free e-newsletters
You May Also Like
---