For late Mississippi soybean crop: Work to protect yield potential
For late Mississippi soybean crop: Work to protect yield potential
"This could be a tough year, with a lot of potential for insects and diseases," Trent Irby, Mississippi Extension soybean specialist. "We need to keep an eye on this crop, try to stay ahead of the curve, and do everything we can to protect the yield potential we have."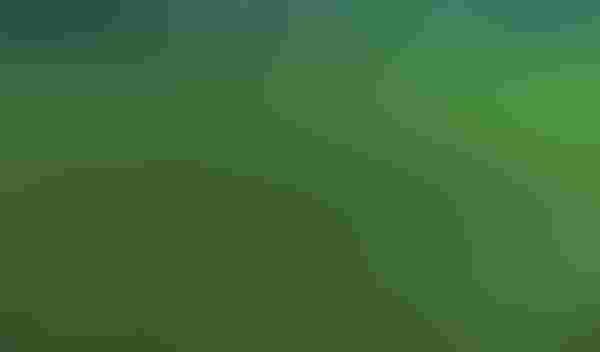 Scout, scout, scout — that's Trent Irby's advice to Mississippi soybean growers, most of whom are faced with a late-planted crop that could be more subject to insect and disease damage.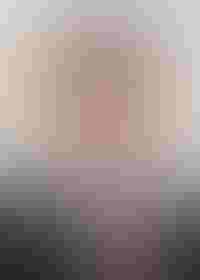 TRENT IRBY
"This could be a tough year, with a lot of potential for insects and diseases," he said at the Mississippi Farm Bureau Federation's joint soybean, corn, wheat, and feed grains advisory committee meeting at Grenada, Miss.
Irby, assistant Extension professor of plant and soil sciences at Mississippi State University, says, "We need to keep an eye on this crop, try to stay ahead of the curve, and do everything we can to protect the yield potential we have. With the late wheat crop and corn in an in-between stage, soybeans will be the preferred host for stink bugs."
Last year, he says, there were one or two soybean fields with confirmed resistance to strobilurin chemistry for frogeye leafspot.
"We haven't seen a tremendous amount of disease thus far, but if we keep getting weekly showers later in the season there will potential for disease development.
"In a continuous soybean situation — where you've planted soybeans after soybeans — keep an eye on things. Strobilurin fungicides have been popular as an automatic application at R3-R4. Given the fact we've seen some resistance to these chemistries in a continuous soybean high yield environment, it may be well to consider using a pre-mix of strobilurin and triazole chemistry instead of strobilurin only."
Rotation with corn, he says, will help with diseases.
Mississippi's initial planting intentions projected soybean acreage at 2 million acres, Irby says, but with less corn planted "that opened up about 400,000 acres that could be shifted to something else. My latest guess is thata we'll end up between 2.1 and 2.2 million acres of soybeans planted this year.
"Right now (end of June), the crop ranges from seed still in the bag to R3. It has been a challenge just to get the crop in the ground. We've had a tremendous number of replants — I'm guessing 25 percent of our total acreage has been replanted. Two weeks ago, I was talking to farmers who'd planted for the third time."
Most of that, he says, was due to cold, wet weather, but some was herbicide related.
"Looking at the 5-year average, we're normally 50 percent planted by the first week in May. This year, we didn't reach 50 percent until the end of May or the first of June. There are a lot of small beans out there, and still some acres to be planted behind wheat. Some growers are about ready to throw in the towel, given where we are on the calendar.
 "We've kept a tremendous number of acres with less than ideal plant populations," Irby says. "The crop now looks as good as could be expected, given all that growers have had to contend with. We're probably three weeks behind our normal development."
At the end of June, Irby says, there was one confirmed instance of kudzu bug in soybeans.
"This was in Warren County. There are 10 counties where the pest has been found, but thus far only one in soybeans. This pest is new to us in Mississippi, but our counterparts in North Carolina, Georgia, and other states have dealt with it and have some good recommendations for dealing with it. They tell us the spread is not an overnight process, that they'll likely build over time.
"Angus Catchot (Extension professor of biochemistry, molecular biology, entomology, and plant pathology at Mississippi State University) suggests that growers pay particular attention in July and August for flares of this pest."
Subscribe to receive top agriculture news
Be informed daily with these free e-newsletters
You May Also Like
---