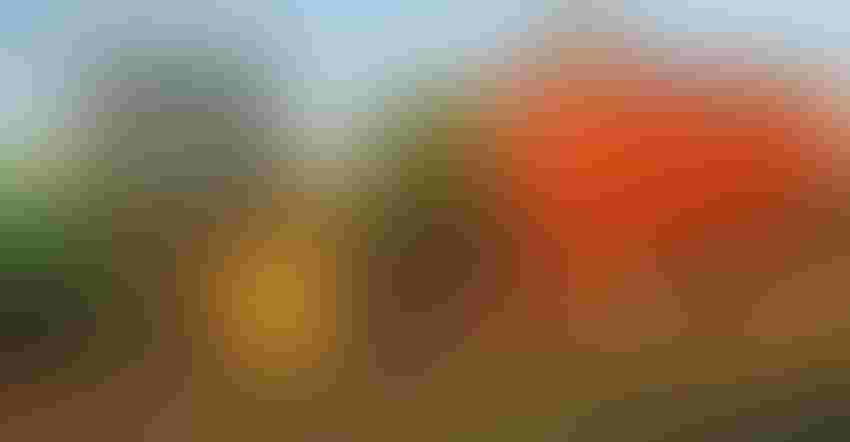 SEMI-RETIRING: It might be a nice transition to rent out the land, have peace of mind financially and still physically farm with the neighbor.
I'm 74 years old, and I crop farm 300 acres. I don't have a mortgage, and I don't have any debt. I plant my own corn, but I hire a neighbor to plant my soybeans. The same neighbor combines my crops in the fall. That neighbor asked if I would consider renting my land to him. He would pay me $225 an acre. I made $67,000 on my crops in 2011 and 2012, but I haven't made that much money since then. I'm not sure if I'm ready to retire from farming. My neighbor said I could work for him as much as I want. Please advise.
Hodorff: At 74 years old, you can do whatever you want. If you truly enjoy farming your ground, keep doing what you are doing now. I wouldn't suggest borrowing money to farm, but you've been farming long enough to have experienced the highs and lows. My question is, do you have time to do some things you have wished to do — traveling, visiting historic places, etc.? If you don't have the time, then you should consider working part time. You have done a great job in your profession, so it's time to really enjoy life. Yes, get up every day and be thankful to God for all your blessings.
Miller:  I'm curious about your comment "… ready to retire from farming" — which part of farming does that include? The physical activity of planting crops and working with the land, or is it the economic risk you are taking by putting the crop in and accepting the return after it's harvested and sold? If your neighbor would pay to rent the land, you have an almost riskless return of $225 per acre for your 300 acres vs. taking the price risk to grow corn and soybeans and all the costs involving growing the crop. If you would still be working for him, you are certainly engaged in farming and you still own the land. It might be a nice transition for you to rent out the land, have the peace of mind financially, and still be able to work the land with your neighbor so you are physically farming. Good luck with your decision.
Wantoch: I've come to learn that farmers never truly retire. Truth is, farmers very much have a desire for meaningful work and still may need to pocket some money to pay the bills. Retirement is an elusive concept that many of the nation's principal operators have defrayed from. As of the 2012 Census of Ag, 29% of farmers were age 55 to 64, and a third were age 65 and older (the traditional retirement age). Recent statistics show that farmers can farm later in life with the aid of technology and profits from record yields. However, many farmers do not have a retirement fund, except for their land.
It sounds like you might be considering "retirement in farming" — with the operator providing management, labor or both to the operation. You still like to work in farming, but you would like to take a step back from the risk of farming, such as the swing in commodity prices. Your neighbor is providing you an opportunity to semi-retire if you are interested. Be sure to discuss all the details, such as farmland rent per acre and payment for labor; write everything down and both sign the agreement so each of you is on the same page going forward.
Agrivision panel: Doug Hodorff, Fond du Lac County dairy farmer; Sam Miller, managing director, group head of agricultural banking at BMO Harris Bank; and Katie Wantoch, Dunn County Extension ag agent specializing in economic development. If you have questions you would like the panel to answer, send them to: Wisconsin Agriculturist, P.O. Box 236, Brandon, WI 53919; or email [email protected].
Subscribe to receive top agriculture news
Be informed daily with these free e-newsletters
You May Also Like
---