Farmers in winter: plenty to do
Farmers in winter: plenty to do
The pressure is off for European farmers in winter — but the work doesn't stop. Winter-proofing equipment, minding accounts, making marketing decisions, planning for planting — all remain at the forefront of agriculture.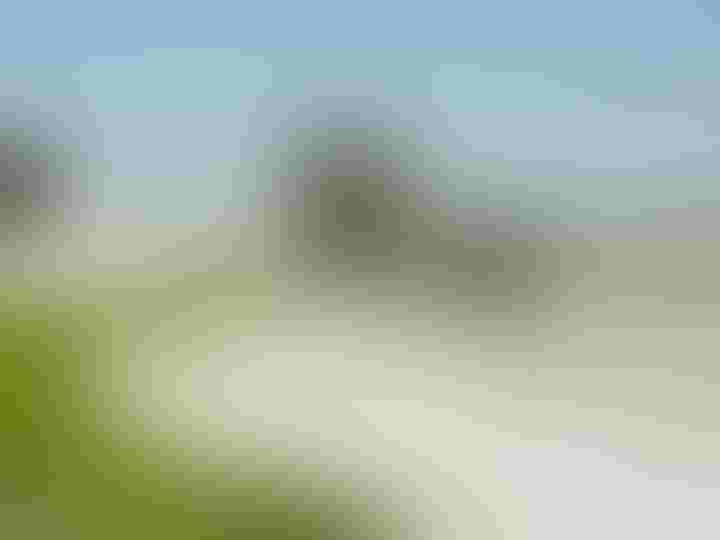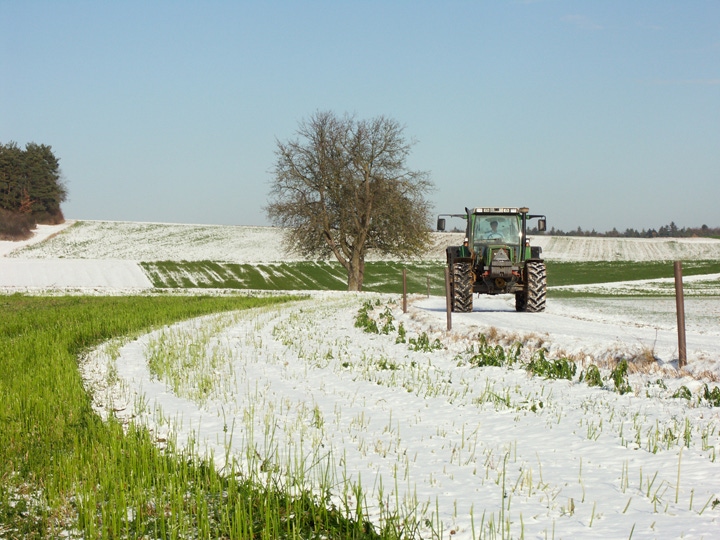 The cereal harvest is gathered and the world outside has become unpleasant and cold. The winter seeds have long been sown and spring is a long time away. What do Europe's farmers do in the cold season, when nature takes a break? Do they hibernate in front of the fireplace? Or is it business as usual?

The image of a picturesque winter retreat on the farm fails the reality check straight away: "In summer, we work up to 14 hours; in winter we have an 8 hour working day, just like everybody else," says Jochen Weibeler, certified agriculturist and farm manager at a 370-hectare farm near Cologne.
Thanksgiving might be over, but the harvest still goes on for Jochen Weibeler. In December, he is out in the field with his team, taking care of the savoy cabbage. 30,000 cabbage heads per hectare need to be harvested by hand – a harvesting machine has yet to be invented for the delicate vegetable. At a speed of 300 meters per hour, the tractor slowly moves through the field. Half a dozen farm hands keep pace with the vehicle, cutting the cabbage heads above the lower wrapper leaves, which tend to be discolored. A conveyor belt transfers the heads onto the trailer, where two farmhands gently pick them up and place them in pallet boxes for cold storage.
Once all the boxes are filled, the tractor drives them home, where a nice cold shower is waiting for them. The icy water makes the heads freeze easily and savoy cabbage needs a little frost for good taste. The boxes are then transferred to the cold storage house where the cabbage will overwinter at temperatures of minus 0.5 degrees Celsius. Meanwhile, the harvest in the neighboring sugar beet fields is already completed. Huge sugar beet mountains are rising from the field boundaries, fleece covers protecting them from the cold. The "golden fruit of the Rhineland" is now waiting to be picked up by the trucks of the nearby sugar factory for processing.


All set for snow and ice


In Europe, hobby gardeners and professional farmers alike need to winter-proof their equipment, buildings and plots. This means covering frost-sensitive plants, draining water pipes and water containers, and taking care of their equipment – cleaning it, repairing it and removing rust streaks, if necessary.
For Pau Salze Trepat, a farmer in the north-east of Spain, this involves checking his irrigation system for damage and leaks. "We irrigate 100 hectares of summer cereals," he says, "so you can image that checking the pipes is a major job every year. But we always handle this type of maintenance ourselves; otherwise, the costs will soar sky-high." 
In a neighboring field a delicate green fluff covers the soil like a carpet. The winter cereals have emerged. The local mice appreciate the wheat and barley plantlets as an appetizing source of food.
"These fields are like a richly laden table to them, and they polish it off, if we let them," says Pau Salze Trepat. This makes mice control one of the necessary and recurring jobs of a farmer in winter.

 Snow on the other hand, does not present a problem for the winter seeds – not even in Ukraine.
On the contrary: Oleg Malyarenko, whose farm is situated in the southern Nikolaev region, loves "lots and lots of snow in winter". As long as his little wheat plants sleep underneath a blanket of snow, they are protected against frost, wind and dehydration. "Snow is best for them, when it's dry and powdery," he explains, "for powdery snow contains lots of air and protects the wheat like an isolating blanket. Even if the snow layer is 30-40 cm thick and outside temperatures are down to minus 30 degrees, temperatures close to the soil will not drop much below the freezing point." On the other hand, icy crusts, or strong wind without snow are not welcome. They can cause great damage and farmers like Malyarenko are wary of them.


Waiting for favorable prices


Modern farmers do not only take care of farm buildings and fields, they are also business managers. This includes accounting, purchasing, sales and marketing. As a result, you will find Jochen Weibeler in Cologne doing a lot of computer work in winter, keeping up with price developments of the products he has in storage.
"Some farmers take their cereals to the agro-trader in summer. We don't. Our granary allows us to act as free players on the market. We phase our wheat sales to make sure we get decent prices. We keep track of business fluctuations and when the cereal market gathers momentum, we sell."
This sales strategy is also applied to the savoy cabbage. Only if prices are really good, a small part of it is sold directly after harvest. Most of it overwinters in the cold house, waiting for better prices.

 Wintertime also gives the farmers a chance to catch up with the paper work and to carry out third party verification of their documentation on plant protection and fertilizer applications.
"Suppliers of the big supermarket chains in Europe have to account for every plant protection measure in the field, proving also that they respected the required intervals between applications. We always wait until winter time to get together with the authorities of the 'GlobalGap' standards," says Weibeler, "for the comprehensive inspection process takes a little time."


Dreams of spring


When the winter is at its darkest, Europe's agro-managers start thinking about the coming spring. Oleg Malayrenko in Ukraine has lots of plans for the coming season: "In the new year we want to buy a harvester-thresher and we want to invest in more fertilizer for our rapeseed. We are now negotiating with the bank to obtain a new credit line, although I hope that I will not have to use it. The interest is very high."
He also keeps track of fertilizer prices to use a favorable offer if he sees one. "Planning the amount of fertilizer is a major effort - after all, fertilizer costs per hectare. On a 5.400 hectare farm like ours, we are talking about a lot of money," says Malyarenko.
Meanwhile, he also attends winter workshops organized by agro-traders and agro-companies to update farmers on new plant protection products, fertilizers and market strategies. These information events help him to access the latest global innovations – even though he lives in Romanova Balka, a small village in the Ukrainian countryside.

 Jochen Weibeler in Cologne is also planning ahead for the coming spring and teams up with other farmers to get better prices for fertilizers and plant protection by purchasing bigger quantities. In the foggy town of Lleida, in the North East of Spain, Pau Salze looks south with a little envy. His colleagues in the green houses of hot and sunny Andalucía keep harvesting all through the winter, supplying Europe with fresh vegetables.


Winter celebrations


With all these activities to keep farmers on their toes in winter, the question lingers: Does the farmer's winter leave room for romantic fire place moments? What about winter wonderland feelings? Isn't winter the time for friends, parties and family? 
The answers are yes, yes – and yes. All of these things have a place in their lives.
Pau Salze from Spain loves skiing, Oleg Malyarenko from Ukraine goes hunting in winter, and Jochen Weibeler from Cologne romps in the snow with his two little children, teaching them how to ski. Particularly the Christmas break is a time for encounters with friends, family outings and celebrations.
"In summer, the family takes second place," says Jochen Weibeler. "There are many weekends, when either plant protection or harvest will keep us busy. In winter, when we get home on schedule, we have time for our families."


In the starting blocks: ready, steady …


Once the darkest time of the year is over, when days are beginning to get just a little longer, farmers will get itchy and impatient to get out. Even though it is too early to work in the field, they keep themselves busy by getting the equipment ready for spring – taking care of lubrication and maintenance, and replacing spare parts.
First out in the field in the new year is of course Pau Salze Trepat in the warmer climate of Spain. As early as January, shortly before the winter cereals wake up, he supplies the little plants with nutrients. Then he prepares the neighboring fields for sowing. First he loosens the soil, and then he prepares a smooth seedbed for the summer cereals. Everything is set for spring in Lleida.
In early February, Jochen Weibeler in Cologne can also start working outside. It is still cold and wet, but this is the time to plant early potatoes. Late in February, the winter in Ukraine finally shows first signs of weakening. There is a little surface thawing during the day and here too, the winter wheat receives its fertilizer nutrition.


A little later, when the first rays of sunshine make the oilseed rape grow in Cologne, when the birds are coming back to Ukraine from the south, and when the almond trees burst into a sea of flowers in Spain, they all know they have made it: Winter is finally over – 14-hour days are back.
Subscribe to receive top agriculture news
Be informed daily with these free e-newsletters
You May Also Like
---