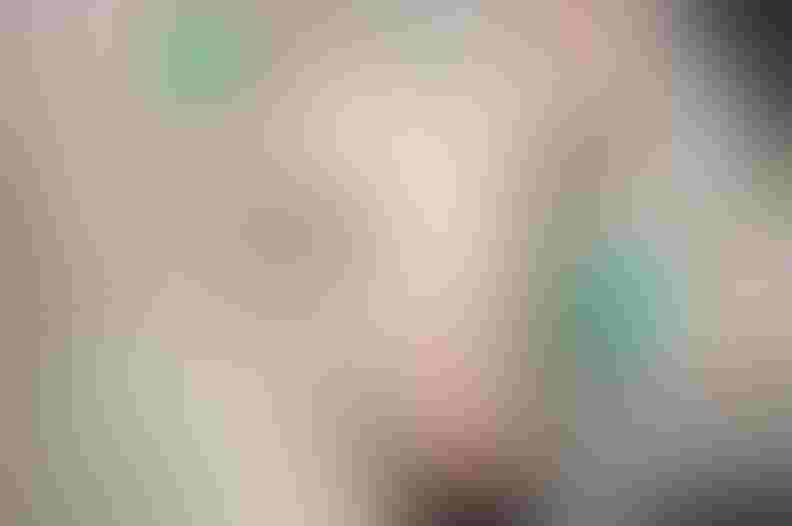 Bob Combs has been playing with Las Vegas house money for 50 years. Every day, his 2,500 pigs eat the finest fare from the famed casinos of Sin City.  Granted, it's stirred into a pungent concoction that only a hog could love, but all the same, casino buffets may as well be farmland for Combs. While other hog farmers pay increasingly high costs to buy grain, Combs uses leftovers as the sole food source for his buffet-fed hogs. For Combs: no corn, no problem.
Vegas casinos go through thousands of pounds of food each day, and Combs trucks away the buffet refuse each night from 12 of them, taking the haul to RC Farms. He stews the swill for his hogs and recycles everything else — plastic, glass, aluminum or cardboard. Combs is meticulous regarding recycling, even collecting the hog manure for use as a vineyard fertilizer.
Combs is a contradiction: a pioneer recycler caught in an environmental tangle with Vegas health officials. With 160-acre RC Farms only 12 miles off the strip, Combs courts controversy, praised by many as a recycling visionary and reviled by others as a prickly scoundrel with a stinking farm.
Want access to the very latest in agriculture news each day? Sign up for the Western Farm Press Daily e-mail newsletter.
"Anytime I walk by those pens and hear'em eating — that snorting, squealy sound — that's as pretty to my ears as a babbling brook. I love to hear them hogs slop it up," he tells the Los Angeles Times.
Combs, 72 years old, doesn't care for licensing codes, health inspectors, or the noses of urban sprawl residents. "What smell? Ahhhh, that's good. It don't bother me. To me, it's like walking past a bakery."
After growing up on a casino diet, Combs' hogs are shipped to Nebraska for processing — and return full circle to the same Vegas buffet tables where the process plays out — again and again.
According to the Times, Combs turned his nose up at a $70 million buyout offer.
He's been recycling food scraps since 1963, and to the chagrin of many city officials, has no intention of stopping. Tomorrow Combs will send his trucks to hit the buffet lines, and then he'll funnel the leftovers into the hog pens of RC Farms. "There's a hungry world out there and I'm gonna feed it. I'm gonna go down with this ship."
See below for a video from America's Heartland on Bob Combs and RC Farms:
More from Western Farm Press
PETA drones a trophy prize for US hunters
Dairy farmer blends vodka from cow's milk
Demon seeds: Searching for the planet's hottest pepper
Biggest wine hoax in history reveals trade secrets
Farm murders met with media silence
Like horses to the slaughterhouse
Subscribe to receive top agriculture news
Be informed daily with these free e-newsletters
You May Also Like
---