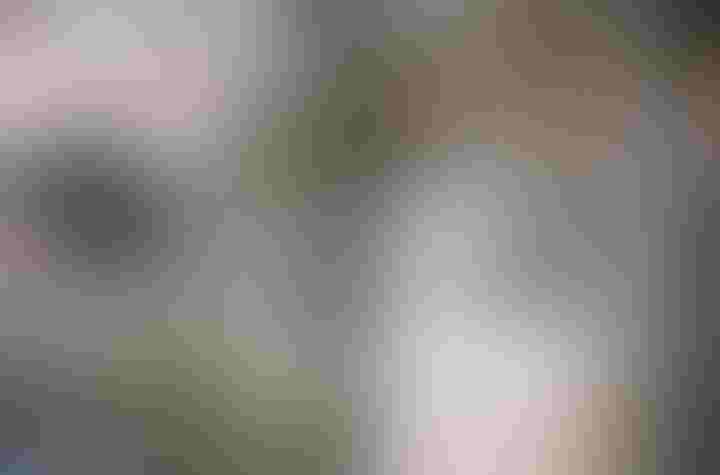 Claims that pasteurization decreases the nutritional and health value of milk are promoted by a small, but passionate segment of our society.
When Jason Barber milks his 250 dairy cows, they produce smooth, creamy — vodka.
It's not a pail-and-stool extraction, but the 47-year-old farmer from Dorset, England, is producing vodka made entirely from the milk of his 250-head dairy herd. Barber's cows are grass grazed (nothing else) and after a secret blending process — produce "Black Cow" which he says is "the world's first pure milk vodka."
Black Cow is not quite agriculture's version of alchemy, but Barber's vodka has been a marketing smash and a much welcomed source of income. (It's a trend common in agriculture — farmers supplementing income through agri-tourism or agri-marketing, with millions in profit each year from corn mazes, restaurants and petting zoos.) Barber doesn't pretend the idea for bovine vodka originated with him. After watching a documentary on a Siberian tribe that drank fermented horse milk for hundreds of years, Barber put a shoulder to the door and used his dairy herd in a three-year vodka experiment. "I thought that can't be bad stuff. So I set about making it. Once I realized that I could make a brew out of milk, the next step was to make it into vodka — I didn't fancy drinking fermented milk. So we've been refining the process for two or three years," he told Marshwood Vale Magazine.
Want access to the very latest in agriculture news each day? Sign up for the Western Farm Press Daily e-mail newsletter.
Considering it was a black-box affair, and Barber had no experience making vodka, the results are remarkable. Black Cow begins when the dairy milk is separated into curds and whey. Barber uses the curds for cheese, and the whey is fermented into beer with yeast that converts the sugar to alcohol. The "milk beer" is then subjected to Barber's secret blending and bottled for sale.
Black Cow sounds strange, but as Barber's partner, Paul Archard, told Vale, "You've got Scotch whiskey made from grain, French Armagnac made from local grapes, Japanese Saki made from rice and Kentucky Bourbon made from corn — why not Dorset vodka made from milk?"
Twitter: @CBennett71
More from Western Farm Press
PETA drones a trophy prize for US hunters
Demon seeds: Searching for the planet's hottest pepper
Biggest wine hoax in history reveals trade secrets
Farm murders met with media silence
Like horses to the slaughterhouse
Subscribe to receive top agriculture news
Be informed daily with these free e-newsletters
You May Also Like
---