Cotton advancements flowing through technology pipeline
Cotton advancements flowing through technology pipeline
Cottonseed companies have a technology-filled pipeline with improved lint yields and fiber quality, plus better insect and weed control.With the loss of the Temik insecticide, Bayer CropScience and Monsanto have technology in the pipeline to target the root knot nematode.Bayer is investigating conventional breeding and transgenic routes to improve water use efficiency, says Kenny Melton.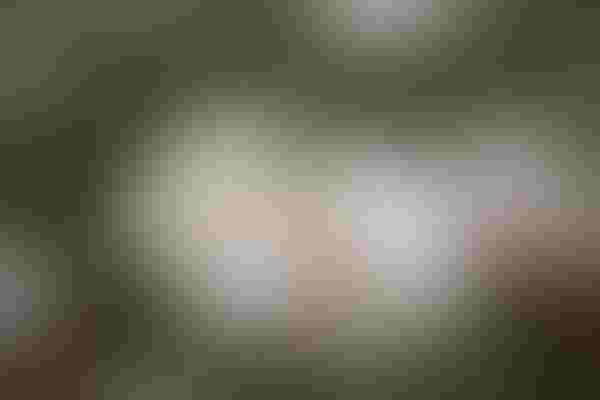 Higher U.S. cotton prices have launched the financial rebirth of a struggling industry now giddy about profit prospects for the next few years. Cottonseed companies have a technology-filled pipeline aimed to meet the increased interest with improved lint yields and fiber quality, plus better insect and weed control.
The cotton pipeline is chocked full of the latest technology, according to two leading cottonseed researchers. Dave Albers, Monsanto's U.S. cotton germplasm manager, and Kenny Melton, Bayer CropScience (BCS) senior regional cotton agronomist, sat down with Western Farm Press during the companies' respective cotton field days in central Arizona in October.
Albers, based in St, Louis, Mo., says Monsanto's new pipeline developments focus on improving cotton farmers' profitability.
"We are ready to continue to improve yield and quality for growers across the Cotton Belt," Albers said.  "We opened up a new breeding facility in Casa Grande (Ariz.) that has helped us enforce the long history of Delta and Pine Land's breeding program in the West."
Deltapine's (DP) Upland varieties DP 164B2RF and DP 1044B2RF are the top planted varieties, respectively, in Arizona this year. Albers predicts DP 1044B2RF will outpace DP 164B2RF as the No. 1-planted variety in Arizona next year.
The popular varieties will eventually yield to improved seed including the experimental variety 11R159 which Albers touted during field tours. 
"11R159 offers great yield and fiber quality under Arizona growing conditions," Albers said.
Other Monsanto technology in the pipeline includes cotton breeding to target the root knot nematode (RKN). The insecticide Temik is largely used in Arizona to target RKN, but the phase-out of the product has farmers concerned about the impact of Temik-less RKN control in the future.
"Monsanto in its strategic breeding and trait breeding is looking at a number of ways to enhance the root knot nematode tolerance in cotton varieties," Albers said.
New RKN traits could be on the market by 2014. Albers says breeding RKN solutions are faster to implement than transgenic solutions requiring regulatory approval.
In weed management, Monsanto's Dicamba and Glufosinate-tolerant (DGT) cotton is at the phase three test level. DGT cotton would be Monsanto's first three-way stack of herbicide-tolerant technology including Roundup Ready Flex. A 2015 or 2016 launch is possible depending on regulatory approval.
"DGT cotton would provide three in-plant herbicide tolerances for the Cotton Belt with more modes of action to manage through glyphosate resistance especially in difficult to control weeds including palmer amaranth."
GM insect resistance
Genetically-modified insect resistant Bollgard III is in the pipeline which would add the VipCot gene developed by Syngenta to the current Bollgard II formula for improved Lepidopteron pest control. Adding the Vipcot gene to Bollgard II offers a new mode of action and protein to help avoid resistance in the bollworm, budworm, and Lepidopteron families to Bollgard and other proteins.
On water, the company is exploring drought tolerance and water use efficiency from several angles including a transgenic route. Monsanto has several strong leads.
On Pima cotton, Monsanto currently has about 1 percent of the Arizona Pima extra-long staple cotton market (10,000 total acres statewide this year). The company has several Pima Roundup Ready Flex lines in development for California and Arizona which are in University of California and University of Arizona field trials this year.
One line includes a tolerance to Race 4 fusarium wilt, a soil-based fungus and a growing threat in San Joaquin Valley cotton fields. The Race-4 tolerant Pima variety could be commercially available in 2013.
Bayer's Kenny Melton covers the Southern High Plains of Texas, New Mexico, Arizona, and California. He shared information about upcoming Upland varieties in the company's Stoneville and FiberMax cotton lines, plus research underway.
This year, Bayer sold a limited amount of its new FM 2989GLB2 variety; a mid-to-full season cotton with excellent fiber quality. It will be widely available next year. The GLB2 gene stack includes GlyTol, LibertyLink, and Bollgard II.
"FM 2989GLB2 was developed from the FM 989 background which has performed well in parts of Arizona and California," Melton said.
The experimental variety BX 1244GLB2 comes from the FM 1740B2F background, yet features increased lint yield and longer fiber than FM 1740B2F. The variety could have limited commercial release in 2012. 
"FM 1740B2F has a broad application across the Cotton Belt and has performed well from the East Coast to the West Coast," Melton said. "Early indications are that BX 1244GLB2 will have wide adaption across the Cotton Belt."
Bayer is targeting RKN-tolerant varieties. With the loss of Temik, a Bayer product, Bayer has fast tracked its RKN research. While the company currently offers two varieties in the Stoneville brand with good RKN tolerance – ST 5458B2RF and ST 4288B2F – they are aggressively working to develop more varieties with different maturities and areas of adaptation.
BCS is investigating conventional breeding and transgenic routes to improve water use efficiency. Research is underway at Bayer's breeding research stations in Shafter, Calif., Maricopa, Ariz., and Lubbock, Texas.
On insect tolerance, Bayer plans to launch its TwinLink dual Bt technology in 2013 if regulatory approvals move forward as anticipated. TwinLink features two insect resistant genes for effective management of Lepidopteron pests. Bayer plans to introduce TwinLink varieties in each Cotton Belt region.
On the weed front, Bayer is researching a gene to provide cotton plants with a tolerance to HTTP-type herbicides. This family of herbicides includes materials that can offer post-emergence and pre-emergence weed control. This will provide growers with another tool to manage weeds and help avoid herbicide-resistant weeds.
This year, BCS has 26 percent of the Arizona Upland cotton market including 16 percent in Stoneville and 10 percent in FiberMax. Monsanto has a 67 percent market share. Dow AgroSciences (Phytogen) has a 7 percent share, according to the USDA's Agricultural Marketing Service.
Subscribe to receive top agriculture news
Be informed daily with these free e-newsletters
You May Also Like
---