California Crop Weather: winter wheat, fruit harvest, orchard pruning
California Crop Weather: winter wheat, fruit harvest, orchard pruning
California cotton harvest nearly complete - fields shredded and disked to meet pink bollworm requirements.Winter wheat, oats, barley, and other winter forages emerge due to good soil moisture.Wet conditions slow San Joaquin Valley Navel orange, mandarin harvests.Almond pruning, orchard removal continue in the Central Valley.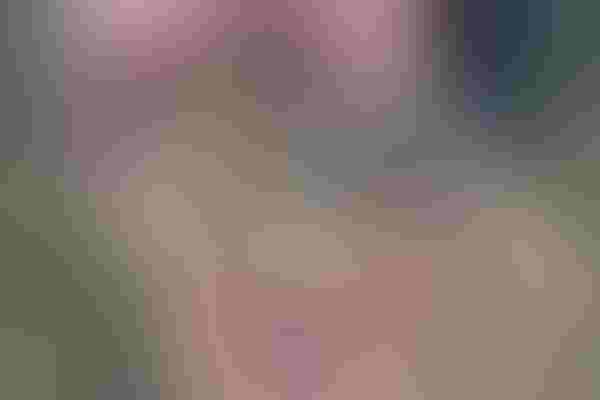 The California Crop Weather report from the National Agricultural Statistics Service in Sacramento, Calif., for the week ending Dec. 12.
Weather
The start of the week included widespread precipitation across California as a vigorous frontal system was pushed through the state by a low pressure system. By Tuesday, the storm system moved east of the state while a high pressure system lying off the coast of Baja California began to build and spread over Southern California.
This brought dry and warm weather to the southern counties with temperatures reaching above normal in a mild offshore wind pattern. Occasional showers persisted across Northern California through Thursday as a series of minor weather disturbances brushed the area.
The high pressure over Southern California spread northward and by Friday had reached most of Northern California. The high pressure created stagnant conditions which trapped cool, moist air at lower elevations and resulted in widespread fog across the Central Valley.
The foggy conditions across the northern interior continued through the weekend while coastal and mountain areas had sunny skies and mild weather. Southern California had a sunny, mild weekend.
Field crops
The cotton harvest was mostly complete. Some fields were picked a second time before plow down. Harvested fields were shredded and disked to meet pink bollworm requirements.
Winter wheat, oats, barley, and other winter forage crops emerged due to good soil moisture levels. Corn harvest for grain and silage was mostly complete.
New alfalfa planting was almost complete. Rainfall slowed winter crop ground preparation and planting. Operators proceeded with field operations as conditions allowed.
Fruit crops
Pruning and other maintenance continued in orchards and vineyards as conditions allowed due to ongoing wet weather. The fall grape harvest was essentially over as some grapes were still picked for juice in Tulare County.
The Navel orange and mandarin harvests continued in the San Joaquin Valley (SJV) at a slower pace due to wet conditions. The lemon and grapefruit harvests continued in the desert region. Picking began in the SJV.
Olives and kiwifruit were harvested. Bareroot blueberry, raspberry, and boysenberry plants were shipped from Tulare County to in- and out-of-state growers.
Nut crops
Almond pruning and orchard removal continued in the Central Valley. Orchard maintenance occurred as field conditions allowed.
Vegetable crops
Winter vegetable planting continued in Fresno County with good weather reported for all vegetables. The radicchio harvest continued while the sweet potato harvest was completed in Merced County. Some potatoes and carrots were harvested in Kern County. 
Subscribe to receive top agriculture news
Be informed daily with these free e-newsletters
You May Also Like
---