California Crop Weather: Santa Ana winds, fog, rain
California Crop Weather: Santa Ana winds, fog, rain
Mixture of high pressure, fog, and rain blanket California farm fields;Dormant fruit orchards and vineyards pruned along with dormancy spray applications and other off-season maintenance;Almond pruning, herbicide applications, and orchard removal ongoing in the Central Valley as field conditions allow;Good conditions reported in Fresno County for winter vegetables, including spinach, cauliflower, and lettuce.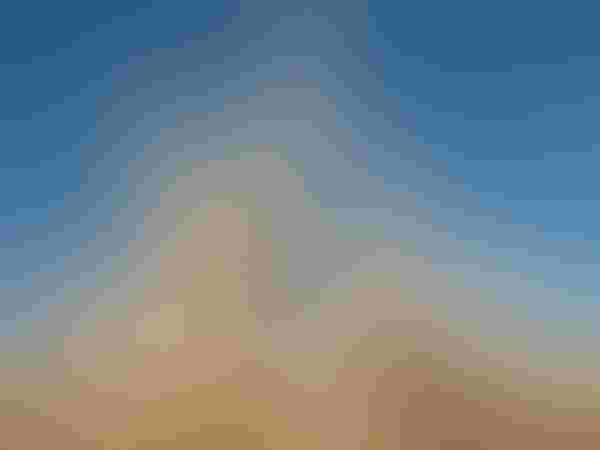 The latest California Crop Weather report from the National Agricultural Statistics Service in Sacramento, Calif., released Jan. 24.
Weather
A persistent high pressure area remained centered just off the California Coast the week of Jan. 17 while minor weather disturbances brushed the northern and northeastern edges of the state. 
The minor weather systems created a surface high pressure center over the Great Basin, which developed into a classic Santa Ana wind pattern for Southern California. Conditions across Southern California were warm, dry, and breezy for the first half of the week.
In Northern California, the northerly flow was not strong enough to completely erode the foggy conditions of the Central Valley, although the Sacramento Valley, especially the northern sections, enjoyed some sunny and mild conditions.
The San Joaquin Valley (SJV) remained cool with the fog barely lifting in the afternoon hours. The Central Coast enjoyed very mild and sunny conditions through much of the week.
The northern coast was the only portion of the state to receive measurable rainfall during the week as weak storm systems brushed the northern borders and dropped rain along the coast. The rest of the state was dry.
Field crops
Wheat, barley, oats, and other winter forage crops grew vigorously with ideal growing conditions. Planting and other field operations were delayed due to wet soil conditions, but slowly resumed with drier, warmer weather.
Cotton beds were prepared for planting. Alfalfa fields were sprayed as conditions allowed.
Fruit crops
The SJV Navel orange, mandarin, lemon, pummelo, and grapefruit harvests continued though inconsistent sizing and quality slowed picking. Lemons and grapefruit were picked in the desert region.
New grape vineyards were planted in Fresno County as herbicides were applied in Napa County vineyards.
Blueberry plants arrived from other states for transplanting. Dormant orchards and vineyards were pruned along with dormancy spray applications and other off-season maintenance.
Nut crops
Almond pruning, herbicide applications, and orchard removal were ongoing in the Central Valley as field conditions allowed. Nut trees remained in dormancy.
Vegetable crops
Kern County reported carrot harvest. Tulare County reported winter vegetable plantings after the hiatus due to rain. Already-planted vegetables thrived with ideal growth and maturity.
In Fresno County, good conditions were reported for winter vegetables, including spinach, cauliflower and lettuce. Fresh market onions were planted. Tomato beds underwent weed control. 
Subscribe to receive top agriculture news
Be informed daily with these free e-newsletters
You May Also Like
---