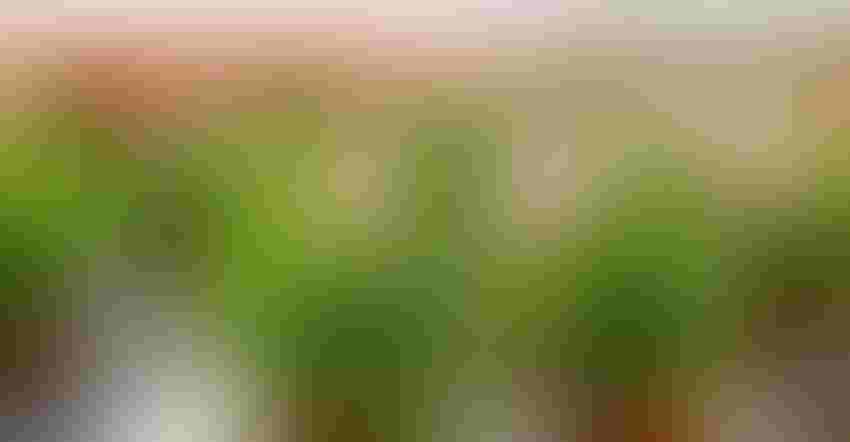 BRIGHT FUTURE: The Missouri Department of Agriculture is committed to helping industries like horticulture increase in the state. MDA expects ag business as a whole to have $125 billion in economic impact to the state by 2025.
romrodinka/iStock/Thinkstock
Since I took the helm at the Missouri Department of Agriculture, we've reimagined things. We have pushed ourselves to be more strategic, more intentional and more efficient. That led to the launch of our strategic vision, More, and has shaped countless other decisions across the department.
As a result of this reimagination and leadership from division director Davin Althoff, the Agriculture Business Development division began working through the development of their own strategic operational plan. ABD's role has been, and will continue to be, to promote and create economic growth opportunities for agriculture. Though this has long been the overarching focus, the new plan will provide additional guidance, clarity and intention — and do so in a bigger, bolder way. 
This operational plan aligns with the four pillars of More and will drive positive change within the division, while also embracing continuity. It provides a sharper focus to our team's work by establishing a clearly defined purpose, mission and vision statement. ABD's new mission statement is "to develop and implement visionary agricultural business initiatives. These initiatives will contribute to the economic viability of Missouri, and will advance the quality of life for all Missourians in alignment with the pillars of More."
The division will focus on five major strategic initiatives:
Building agriculture's next generation. The goal is to have Missouri's next generation of agricultural leaders, farmers, ranchers and professionals be a 21st century-ready workforce and possess the professional, technical and management skills necessary to advance Missouri agriculture's competitive advantage in the production of food, fiber, fuel and forest products.
Unleashing cutting-edge agriculture. By 2025, 100% of Missouri farmers, ranchers and agribusinesses will have broadband access, and the ag tech corridor will be established with an operational plan in place.
Innovating value-added agriculture. By 2025, Missouri agriculture, forestry and related industries will contribute $45 billion (up from $33 billion in 2016) in value-added agriculture to the state of Missouri's economy.
Linking to Missouri agriculture. Missourians will understand, value and trust that Missouri farmers and ranchers are producing and marketing high-quality, healthy, Missouri-grown products in an environmentally safe manner.
Developing and expanding Missouri agribusinesses. By 2025, Missouri's agricultural sector — including agriculture and horticulture, forestry and ag-related industries — will contribute more than $125 billion (up from $88.4 billion in 2016) in economic impact to the state's economy.
The division has not only outlined what it is going to do, but also how it's going to do it. It has set forth five core values that will underpin all programs and services: innovation, credibility, collaboration, empowerment and leadership.
If you want to be More, you have to do More. These aspirations are big, but I am confident with the team we have in place we will achieve them. As we work toward these lofty goals, we will continue to build up agriculture and enhance the communities in which our farmers and ranchers live. If you have questions about the Agriculture Business Development division, visit us online at agriculture.mo.gov.
Chinn is the director of the Missouri Department of Agriculture and a hog producer from Clarence, Mo.
Subscribe to receive top agriculture news
Be informed daily with these free e-newsletters
You May Also Like
---