Beef farmers and ranchers issue first social responsibility report
Beef farmers and ranchers issue first social responsibility report
U.S. cattlemen are pleased to announce the release of "The Cattlemen's Stewardship Review: Connecting Our Vision and Values," which is a first-of-its-kind inside look at cattlemen's influence on the nation's communities, the economy, public health and the environment.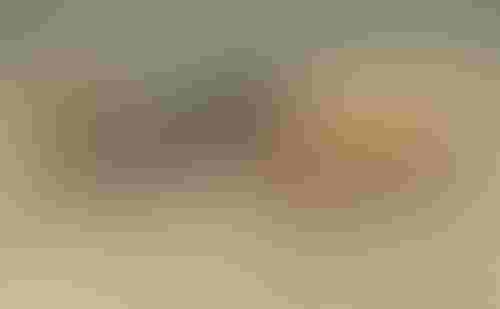 U.S. cattlemen are pleased to announce the release of "The Cattlemen's Stewardship Review: Connecting Our Vision and Values," which is a first-of-its-kind inside look at cattlemen's influence on the nation's communities, the economy, public health and the environment.
"Our jobs as cattlemen are complex and it takes an entire community of people to responsibly bring beef from our pastures to your plate," said Richard Gebhart, Oklahoma cattleman, University of Tulsa professor and vice-chair of the beef industry's Joint Issues Management Subcommittee. "After reading this, people might be pleasantly surprised to learn that they have more in common with the values and vision of cattlemen than they previously thought."
The "Cattlemen's Stewardship Review" comes at a critical point in time when people are more disconnected from agriculture and food production, yet there is an increasing interest in knowing more about who raises food. In fact, nearly three-out-of-four people say that they want to know more about how beef is raised and who raises it, according to research conducted by The Beef Checkoff.
Built on a statement of seven fundamental principles adopted by U.S. cattle farmer and rancher leaders at the Annual Cattle Industry Convention in February 2011, the Review details cattlemen's commitment to preserving the environment, raising healthy cattle, providing quality food, enhancing food safety, investing in communities, embracing innovation and creating a sustainable future for generations to come.
The Review is broken into five key sections, which showcase key accomplishments of U.S cattle farmers and ranchers, including:
U.S. cattlemen provide 20 percent of the world's beef with only 7 percent of the world's cattle, meaning that they are helping provide valuable nutrients to a growing population both in the United States and abroad.

Since 1993, cattlemen have invested $30 million of their beef checkoff dollars in safety improvements. Collaborative beef-industry efforts have helped reduce the incidence of foodborne illnesses, including E. coli O157:H7, which now affects less than one person in 100,000 people.

More than 90 percent of feedyard cattle raised in the U.S. today are influenced by Beef Quality Assurance (BQA), a checkoff-funded program that sets guidelines for animal care and handling.

Between 1977 and 2007 the "carbon footprint" of beef shrank 18 percent as farmers and ranchers raised 13 percent more beef with 13 percent fewer cattle. When compared to 1977, each pound of beef raised in 2007 used 20 percent less feed, 30 percent less land, 14 percent less water and 9 percent less fossil-fuel energy.

Environmental efforts by cattle farmers and ranchers help manage and protect more than 500 million acres of permanent grassland and a variety of wildlife and endangered species.

Nearly one-half of cattle farmers and ranchers volunteer with youth organizations and more than one-third donate their time to other civic organizations, compared to a national average of 7 percent of all Americans.
Visions for future
Most important, the Review identifies opportunities for farmers, ranchers and checkoff-funded programs to continue to grow and improve down the road. Visions for the future include:
Responsibly conducting and sharing research about beef and healthy diets, pathogens and food safety and animal health and nutrition;

Continuing to expand and refine quality-assurance programs to encourage broader adoption of beef quality-assurance standards;

Conducting a multi-phase, multi-year lifecycle assessment that details the environmental footprint of U.S. beef; and

Identifying more consistent and complete ways to quantify the beef industry's contribution to the community and the country's economic stability.
"This Review showcases the many roles cattlemen play and celebrates some of our successes to-date," said Gebhart. "This is a starting point though, for further discussion and discovery about the beef industry's role in raising good food, healthy animals, healthy environments and strong communities. In essence, it is our roadmap for the future."
The Review is available at http://www.ExploreBeef.org, along with short videos of stakeholder interviews discussing the beef industry's accomplishments.
The Beef Checkoff Program was established as part of the 1985 farm bill. The checkoff assesses $1 per head on the sale of live domestic and imported cattle, in addition to a comparable assessment on imported beef and beef products. States retain up to 50 cents on the dollar and forward the other 50 cents per head to the Cattlemen's Beef Promotion and Research Board, which administers the national checkoff program, subject to USDA approval.
Subscribe to receive top agriculture news
Be informed daily with these free e-newsletters
You May Also Like
---