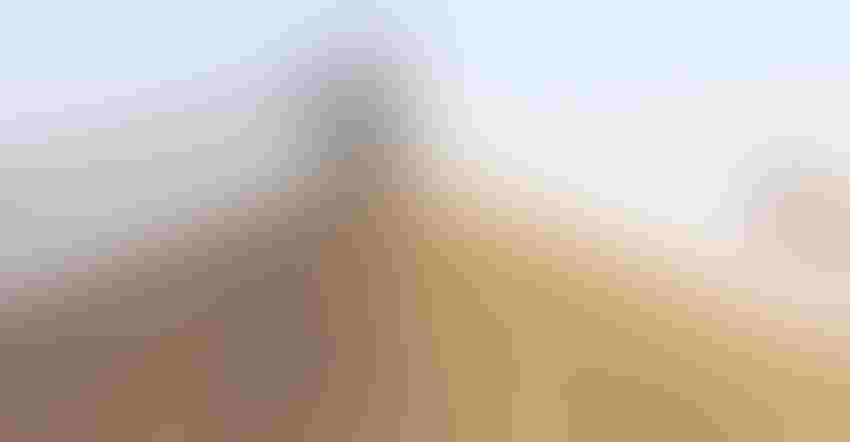 BIG SUPPLIES: Rising livestock numbers are consuming more corn and soybeans, which helps with the huge crops and exports in turmoil.
Crop and livestock farmers will again have a tough time making money in 2019, with big supplies of corn, soybeans, cattle and hogs hanging over the market and the U.S. embroiled in trade disputes with China and other nations.
At Pro Ag Outlook meetings held by Iowa State University Extension across Iowa as 2018 ended, ISU economists provided information on the crop and livestock price outlook, margins, and global factors to watch.
"We have to talk about trade," said Chad Hart, Extension ag economist and grain marketing specialist. "Exports are what is going to drive where we will go next."
Especially for soybeans, trade is critical. For the past six years, roughly half of the U.S. crop has been exported to other countries. Soybean production increased to keep up with global demand. It was a recipe for success, Hart said, as soybeans provided crop profit for farmers.
Strong demand needed
It's a different story today. Several years of record crops and the loss of the world's top soybean buyer, China, as a customer in 2018 sent prices downward about $2 a bushel since February. Farmers are storing their beans until prices turn profitable. That will take increased demand. Hart said that "96% of agriculture's customers live outside the U.S. border. If we are going to feed them, we have to trade with them."
What 2018 taught U.S. farmers is there is no single market that can replace China. Other countries started exporting beans to China. Even Argentina, a leading producer, began buying soybeans from the U.S., as Argentina sold more beans to China.
"It really doesn't matter which commodity we are talking about; trade is important to U.S. agriculture," Hart said. "Overall, U.S. farmers export more than 20% of what they produce."
The 2019 outlook for livestock is in a similar situation. ISU Extension economist Lee Schulz doesn't expect hog prices to increase much, if at all, due to the record hog inventory. Soybeans and corn depend on livestock to provide feed demand. When one industry struggles, so does the other.
"When grain prices are low, it lowers feed costs for livestock producers," Schulz said. "But we are in a situation now where both the crop and livestock industry are feeling the pain."
More corn, fewer soybeans in 2019
U.S. row crop acreage is expected to shift in 2019, as farmers increase corn plantings by about 3 million acres, while planting 6.5 million fewer acres to soybeans, according to USDA. Hart is expecting to see some price recovery in soybeans in 2019, but not to levels seen prior to the trade disruption. With another 4 billion-bushel soybean crop projected, he urges farmers to use price rallies to lock in profits.
"I think we'll have some periods where the price gets above breakeven but then will slip back below," Hart said. "If there's one thing that's going to determine what happens with soybean and corn prices in 2019, it's going to be trade. No matter where you look — whether it's livestock, crops or ethanol — you have to talk about trade."
Subscribe to receive top agriculture news
Be informed daily with these free e-newsletters
You May Also Like
---