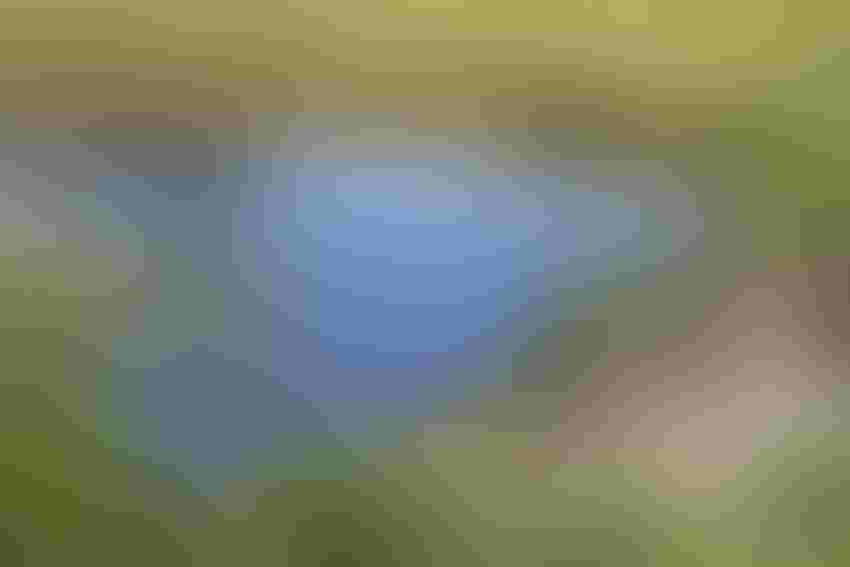 Wetland mitigation is coming to the Dakotas. It is a pretty exciting development. In the future, you will be able drain or fill in a wetland if you can replace it by creating a wetland that's equal to or better than it on your property or in the drainage sub-basin.
The Wetland Conservation Provisions in the 1985 Farm Bill allows landowners who wish to alter wetlands to mitigate or replace the lost functions, values and acres. Functions and values are replaced through restoration or enhancement of manipulated wetlands; enhancement of degraded wetlands; or creation of new wetlands.
Mitigation sites may be created, restored or maintained on your land, another person's land or land held by a mitigation bank. The owner of the land where mitigation will take place is responsible for the planning, restoration and filing of easement documents. Mitigation plans must be approved by the Natural Resources Conservation Service.
South Dakota is about ready to launch a wetland mitigation bank exclusively for agriculture. One is in the work for North Dakota, too. North Dakota NRCS also has created a process to help landowners' mitigate wetlands. The agency has already done about 40 sites and has another 40 in the works.
See "Wetland mitigation underway in Dakotas"
The following are NRCS answers to some common questions about wetland mitigation:
1. When is mitigation required?
Mitigation is required when a landowner wants to conduct activities that alter wetlands, making the production of an agricultural commodity possible. Conversion activities may include:
Filling
Draining (surface ditching or subsurface tiling)
Land leveling
Clearing woody vegetation where stumps are removed
Diverting run-off water from a wetland
2. What do I need to do to mitigate?
Mitigation requires the replacement of all lost functions, values and acres. With differing functions, the most effective method is replacing wetlands type for type, such as pothole for pothole or riverine for riverine. Landowners are responsible for developing a mitigation plan which is then approved by NRCS. Plans may be developed by NRCS, as well as qualified consultants. Landowners are encouraged to research qualified, reputable wetland contractors to seek assistance for wetland restoration and other aspects of wetland mitigation planning.
3. Are my lands subject to the Wetland Conservation Provisions?
It is always best to have a conversation with your local NRCS office to discuss details of wetland mitigation. You may wish to have NRCS certify wetlands by signing form AD-1026 at the Farm Service Agency (FSA) office. NRCS will then determine if there are wetlands subject to the provisions.
4. When do I need to mitigate?
To retain USDA program eligibility, mitigation should be completed prior to, or concurrently with, planned conversions. Post-conversion mitigation, as part of a Good Faith Agreement, must be completed within 12 months of FSA granting good faith.
5. How does mitigation benefit me?
Mitigating wetlands allows you to maintain USDA eligibility. It also allows you to "move" wetlands to areas of your farm that are more convenient for your operation.
6. What options provide the greatest return on my investment?
Prior Converted wetlands are the most easily restored and quickest to show gains in function, therefore, earning the most credits per acre. Farmed Wetlands earn high and rapid increases in wetland functions. Existing wetlands may be improved by removing accumulated sediments or through an agreement not to crop the site. Because different wetland types have different functions, the easiest method of mitigation is to replace similar type wetlands, for instance, pothole wetlands replaced with pothole wetlands. All mitigation wetlands may earn additional functions by adding an upland buffer to increase habitat and water quality.
7. Can I utilize wetlands restored under the Conservation Reserve Program?
After a CRP contract expires, landowners can be compensated to use restored wetlands as mitigation.
8. Are there entrepreneur opportunities in wetland mtigation?
Mitigation banking is an efficient and effective method to meet wetland mitigation needs for projects oractivities that impact wetlands. tihe mitigation bank will have an established number of mitigation credits available for use. Mitigation credits will vary depending on the acres of wetlands restored and the extent of drainage prior to 1985. The landowner is responsible for all costs. This includes the restoration work and developing plans and filing the easement. No federal funds may be used for direct or indirect mitigation costs incurred for USDA mitigation. Potential buyers of mitigation credits include USDA participants who want to drain wetlands; the North Dakota Department of Transportation to mitigate impacts associated with road construction; and airport managers meeting Federal Aviation Administration requirements for wetland
To learn more, contact your local NRCS office.
Subscribe to receive top agriculture news
Be informed daily with these free e-newsletters
You May Also Like
---