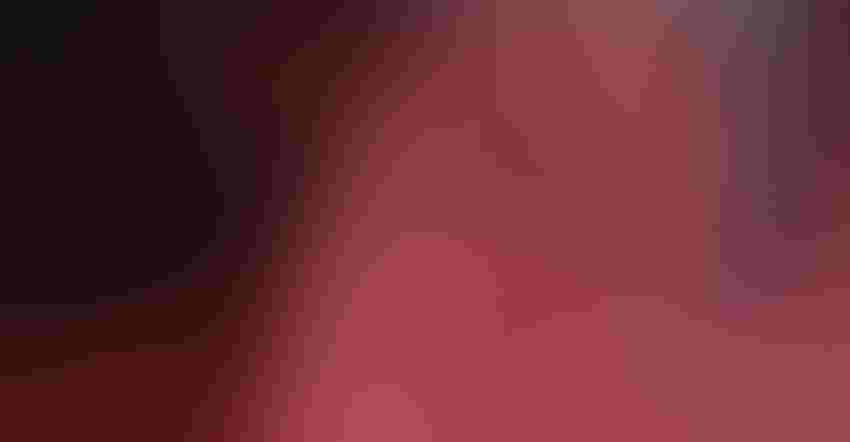 COST CUTTER? One way to trim costs may be to choose hybrids with fewer genetic traits. However, if you no longer have "refuge in a bag" like this, you may still need to provide refuge for single Bt traits.
It's one thing to talk about cutting costs. It's another thing to actually make it happen. Reports from the countryside indicate that many farmers are taking cost-cutting measures to heart as they prepare for the 2017 growing season.
The trick, of course, is to trim expenses without impacting yields. If lower costs result in lower yields, cost per bushel may be the same, or even higher than before.
Here are six tips for cutting costs that farmers have related recently.
1. Pass on hybrids with lots of expensive traits. Some farmers say, and seed industry insiders confirm, that many people are shifting to hybrids with only one or two traits instead of the big combinations of traits they were planting when times were good. Remember that traits help protect yield, but don't add yield. Insiders say some customers are choosing hybrids with glyphosate resistance but no insect traits. Others are back to double stacks and not worrying about rootworm resistance.
2. Give up acres vs. succumb to higher cash rent. At least one farmer walked away from a large acreage he had rented for years rather than pay the higher cash rent the new owner was demanding. It wasn't an easy decision, but he feared all he would do by paying higher rent was eat deeper into his working capital.
3. Choose the cheaper bean seed if you've tested the brand. Cheaper soybean seed isn't necessarily a bargain. But if you've planted varieties from a company offering cheaper seed before and been successful, that's quite different than switching to a company just because its seed is cheaper without any previous experience. One farmer reports that varieties from a company with substantially lower seed prices were his highest-yielding soybeans in 2016. He will buy from that company again.
4. Stay with older equipment. One farmer says he's not cutting soybean seeding rates even though he has read articles about the ability to do so and maintain yield. In his case, it's because he still drills soybeans. Would he like to have a planter with split rows to plant beans? Yes. Would he cut seeding rates then? Probably. Is he going to make that change this year? No. He says there is no way to justify it on the acreage that he farms. He will stay with the tried-and-true drill, even if he still seeds higher rates than he could with the planter.
5. Stay with cover crops, but reduce seed costs. One farmer says he's happier seeding 8 pounds of annual ryegrass in a mix instead of the 12 to 14 pounds he used to apply because there is less chance for tying up so much nitrogen ahead of corn that it could interfere with growth early in the season. He's sold on cover crops, but he's convinced he can hold seed costs to around $20 per acre next season and still reap the benefits.
6. Switch some corn acres to soybeans. There's no question that soybean production costs are lower. The question is whether you can maintain top-notch soybean yields following soybeans. It may require a hard look at your total package of agronomic practices.
Subscribe to receive top agriculture news
Be informed daily with these free e-newsletters
You May Also Like
---