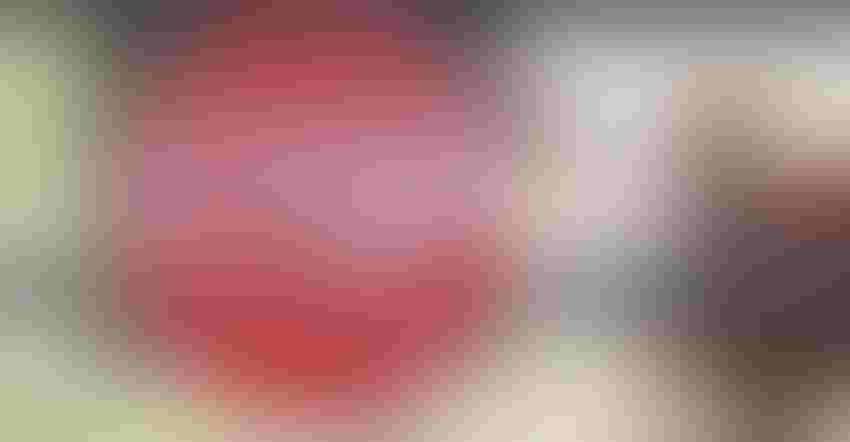 KEEP IT SECURE: Putting up a gate to secure your property can demonstrate that your farm is not open to extra visitors, and it can raise the biosecurity awareness for routine visitors.
Modfos/Getty Images
There are many ways to improve a farm's readiness plan for an emergency, including a biosecurity emergency. We all have different experiences, and we always think it will not happen to our farm.
Unfortunately, many farmers experience some type of farm emergency during their lifetime. No one likes to think about a farm emergency or disaster, but effective planning will help your farm team weather the unexpected challenges much better.
I've been working on the highly pathogenic avian influenza (HPAI) outbreak, and I've put together some questions and answers, based on conversations my colleagues and I have had with farmers in the hopes that you'll be able to better prepare yourself in the event of an emergency.
Here are five things to consider:
1. Can I use existing plans to get started? Many commodity or livestock groups have sample biosecurity plans to help farmers develop more farm-specific plans to deal with an emergency.
These sample plans serve as checklists to help gather the right information for the farm, all in one place. Here are a few helpful resources:
Industry groups, Cooperative Extension or your state department of agriculture are available to help with these plans.
2. Can the farm run without you? Who will do your chores, pay the bills or find your files? This is an example of how someone else on the farm can complete the jobs that you typically do.  
For example, I have seen situations during the HPAI outbreak when the farm owner was busy dealing with the emergency and was not able to complete normal farm activities. This is not always the case, but it is a reminder of how one event can take you away from the farm.
Simply knowing that someone will be able to continue to pay bills, order feed or do milking chores is critical for short-term situations. For longer-term absences, it may be as extensive as needing someone else to plant the corn while you are dealing with the farm emergency.
This could be a major need if you are taken away from the farm for several months, so plan accordingly.
3. Can you close off your driveway to visitors? With HPAI, we have seen that the affected farm often has its lane closed. Neighboring farms also monitor their traffic very closely.
It is helpful to have the ability to close an entrance gate to the farm, if needed. For farms that end up inside a protected monitoring zone, if you can put a gate across the farm lane, this demonstrates that your farm is not open to extra visitors. It also raises the biosecurity awareness for any routine farm visitors. 
4. Can you make a new farm lane entrance? Having multiple species of animals on the same farm with one entrance can cause issues with separation or quarantine.
For example, some farms have poultry and dairy animals on the same farm. These farms might be forced to make an entirely new farm lane to service the dairy while the poultry side is shut off. This can be a big help to keep the farm running.
Having a second farm entrance where feed can enter, and milk or beef can exit, is critical to keep the operation from being shut down by an emergency. 
5. Are you practicing good biosecurity on your farm? Always use good biosecurity on your farm. Wash your boots between farms or, even better, leave boots at each farm.
Think about washing your boots before going to the younger animals on the farm, and do not track dirty equipment into the feed areas.
Penn State Extension ag safety engineer Dave Hill once said, "Farmers should develop a farm emergency plan, and then share that plan with their local fire company."
Farm emergency plans can be extensive, or they can be as simple as a list of contacts, farm information, labeled photos and phone numbers all in one place. It is much more difficult and stressful to find information during an emergency.
Having a farm emergency plan in place and having all the critical information readily available can be a great help. Use the resources available to you, and be ready to thrive even when challenges come your way.
Williams is a dairy team educator with Penn State Cooperative Extension.
Source: Penn State Cooperative Extension, which is solely responsible for the information provided and is wholly owned by the source. Informa Business Media and all its subsidiaries are not responsible for any of the content contained in this information asset.
Subscribe to receive top agriculture news
Be informed daily with these free e-newsletters
You May Also Like
---