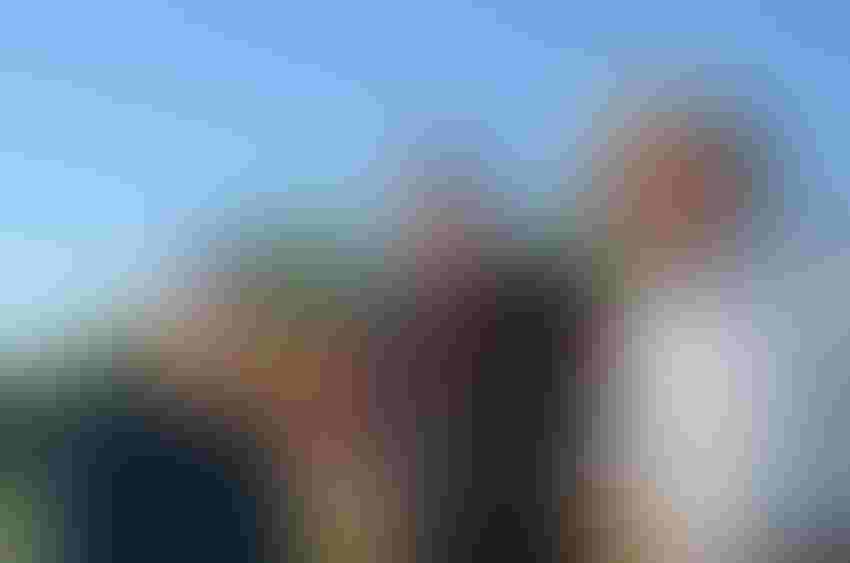 Gordon Hazard (left) a few years ago talking with "No-hay" Ray Cooper and R.P. Cooke of Tennessee.
Alan Newport
Following our first visit in December 1997 and meeting, Gordon Hazard and I became close friends until his death in December of 2017. I learned several important principles from Doc but most importantly he gave me the reassurance and confidence that a large part of what I had picked up after 20 years in veterinary practice were accurate.
I spent many hours with him on the phone and likely made better than 18 round trips to the Mississippi prairie at West Point, Mississippi, where he successfully grazed steers for better than 70 years. Few men have ever made more money and shared more ranching knowledge with more people than Gordon Hazard. Most folks who met him loved him.
Hazard was of the strong opinion that experience and knowledge that was not shared was of little value since others had to repeat the same mistakes to gain learning that could have been easier, more enjoyable and less costly. He constantly conversed with interested cattlemen. Knowledge benefits no one after it is buried.
Some of the principles that Hazard believed in and displayed repeatedly during an almost 80-year run include:
Figure out how to survive and profit.

Accomplish a little every day.

Things will get better, hopefully soon.

Rely on and love the Lord.

Work both hard and smart.

Figure how to do it better.

Eliminate what is not needed (keep it simple).

Save it after you have made it, and after paying your tithes and taxes.

If you don't need it, don't buy it.

Enjoy life and have fun and laugh every day (often at yourself).

Make lasting friendships by being a friend.

Plan, execute, monitor and replan if needed.

If you put it on your plate, eat it.
Hazard had no problem with looking at the past and the historical record on an occasional basis. He was a child of the depression and carried that learning through the entirety of his life. He understood the ups and downs of agriculture and the lack of harmony between the segments of all of agriculture. He was never "locked in" to a rigid program that lacked flexibility. Gordon would wait and buy pee-wees in the early spring if his ponds were dry in the fall. He studied and understood the need for plant recovery. He grazed "take in" cattle on several occasions, but fall-purchased four-weight cutting bulls that he grazed until mid-August were his favorite. At times he had owned hundreds of cows and calves, but steers were his truest love.
Doc loved land that was connected and cattle that could be upgraded into load lots. He spent or invested his money wisely after doing much due diligence. I never saw him sweat.
I'll wind this up with what I consider to be Gordon Hazard's 10 fundamentals for business and life:
Debt-free adds 10% profitability every year.

Never borrow money against cattle.

Learn to live and have fun without all the "niceties."

Expenses and expenditures must make money or be eliminated.

Help other beef producers do the same.

Keep your money, and grow your land, soil and cattle.

Operate on commitment not emotion.

Have fun and enjoyment in your operation.
Hazard had a really good run, and I certainly miss him.
About the Author(s)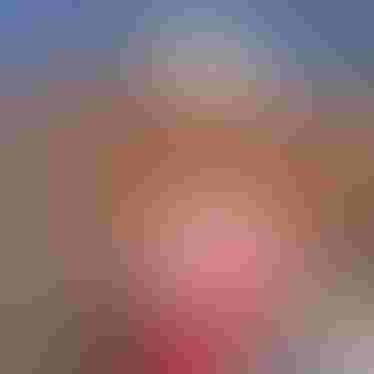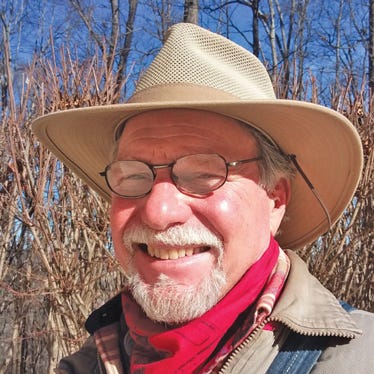 R. P. "Doc" Cooke, DVM, is a mostly retired veterinarian from Sparta, Tennessee. Doc has been in the cattle business since the late 1970s and figures he's driven 800,000 miles, mostly at night, while practicing food animal medicine and surgery in five counties in the Upper Cumberland area of middle Tennessee. He says all those miles schooled him well in "man-made mistakes" and that his age and experiences have allowed him to be mentored by the area's most fruitful and unfruitful "old timers." Doc believes these relationships provided him unfair advantages in thought and the opportunity to steal others' ideas and tweak them to fit his operations. Today most of his veterinary work is telephone consultation with graziers in five or six states. He also writes and hosts ranching schools. He is a big believer in having fun while ranching but is serious about business and other producers' questions. Doc's operation, 499 Cattle Company, now has an annual stocking rate of about 500 pounds beef per acre of pasture and he grazes 12 months each year with no hay or farm equipment and less than two pounds of daily supplement. You can reach him by cell phone at (931) 256-0928 or at [email protected].
Subscribe to receive top agriculture news
Be informed daily with these free e-newsletters
You May Also Like
---