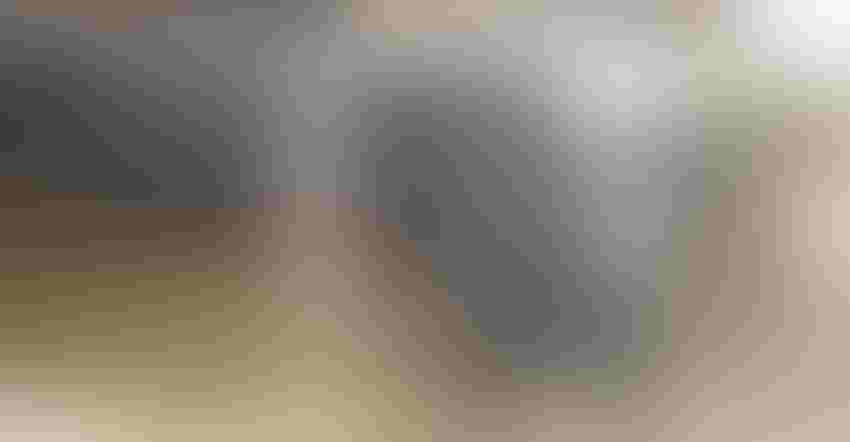 REAL BEEF: Iowa cattle producers Bob Noble and wife Jayne have traveled to Washington, D.C., to provide public comment at USDA and FDA meetings on the issue of imitation meat.
The Iowa Cattlemen's Association has been working diligently in recent months to ensure that laboratory-grown "fake meat" is on a level playing field with traditionally raised beef. In mid-November, ICA's efforts were rewarded with an announcement from USDA and the Food and Drug Administration regarding joint regulation of both products. A press release from the two agencies outlined how they plan to work together, each overseeing different aspects of production.
USDA will essentially have primary jurisdiction over the most important facets of lab-produced fake meat. FDA will oversee cell collection, cell banks, cell growth and differentiation. After cells are harvested, oversight will be transferred to USDA, which will then regulate production and labeling of fake meat products.
Prior to the Nov. 16 announcement, ICA brought this issue to the national forefront by introducing policy at the National Cattlemen's Beef Association annual meeting. In October, ICA board member Bob Noble and staff member JanLee Rowlett traveled to Washington, D.C., to deliver comments at a joint USDA-FDA public meeting regarding fake meat. ICA is also working at the state level to reinforce the federal work on this issue.
Public comments accepted until Dec. 26
"While shared jurisdiction by the two agencies over fake meat is an important step in the right direction, there is still a lot of work to do on this matter to ensure that real beef producers and consumers are protected and treated fairly," Rowlett says. "ICA will continue to stay engaged on this issue."
USDA and FDA are accepting public comment until Dec. 26. Rowlett says ICA will submit comments, continue to keep lawmakers informed, and work with NCBA, the Trump administration and Congress at every opportunity to represent Iowa's cattle producers. Noble adds, "We want to ensure that reasonable, science-based standards are the basis for the regulatory system of all meat food products, regardless of how they are produced. The Iowa Cattlemen's Association stands behind the National Cattlemen's Beef Association's call for USDA oversight of cell-cultured alternative protein products."
Noble, a cattle producer in Mitchell County in northeast Iowa, has a master's degree in meat science from Oklahoma State University, and experience in the meat processing business. The question of how "fake meat" will be regulated emerged as a priority for ICA in 2018, as technology has advanced and lowered the cost to produce lab-grown products. Major processing companies such as Tyson and Cargill have invested in development of these products.
The policy ICA introduced at the NCBA meeting relates to development of alternative proteins. NCBA's main goals are first, to protect consumers from misleading and confusing labels, and second, to maintain consumer confidence and protect the beef industry from disparaging claims by companies producing alternative protein such as "clean meat" — claims that imply beef raised by Iowa farm families is unsafe or dirty.
USDA best choice to regulate 'fake meat'
ICA supports the oversight of these products by USDA rather than FDA due to FDA's failure to enforce labeling rules for plant-based products claiming to be milk, Noble says. He is the District 5 director for ICA and is a voting delegate at ICA and NCBA meetings.
"Cattle producers in Iowa and across the country take their role in producing safe and nutritious beef for consumers very seriously. From pasture to processor to plate, our industry has made investments and advancements, at every stage of production to ensure the highest level of integrity for the beef we produce," Noble says.
Rowlett adds, "Fair and accurate labeling of meat food products, no matter how they are produced, means the same labeling standards across the board." She says "beef" and other terms consumers associate with meat products made from livestock raised by farmers should be used to describe only those products, not products produced through cell-cultured technology.
"These objectives can be achieved only under the primary jurisdiction of USDA's Food Safety and Inspection Service, which will ensure a sound scientific basis of labeling and approval of these labels before products are offered on the market," Rowlett says. "We believe the preapproval of these labels is absolutely critical to preserving the integrity of all meat offered for sale to American families."
In addition to livestock and meat industry representatives, animal rights activists and companies that produce alternative proteins are speaking out on this issue. "ICA is proud to have a leader like Bob Noble delivering the perspective of Iowa's cattle producers at these meetings with USDA and FDA," Rowlett says. "A lot of unanswered questions remain about alternative protein products, but we will continue to make sure ICA members are represented in discussions surrounding the regulation and labeling of these products."
Source: Iowa Cattlemen's Association
Subscribe to receive top agriculture news
Be informed daily with these free e-newsletters
You May Also Like
---