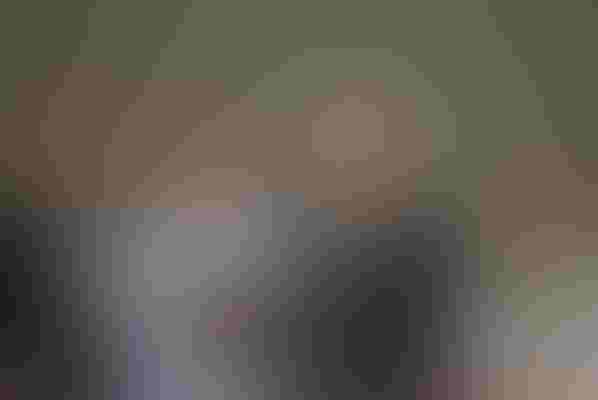 USDA Under Secretary of Farm Production and Conservation Bill Northey was the keynote speaker at the 2018 Hemphill County Texas A&M AgriLife Beef Cattle Conference and Ag Tour luncheon at Canadian, Texas, Tuesday, April 24. While more than 300 guests dined on chicken-fried steak, Northey discussed changes to programs such as the Livestock Indemnity Program and updated listeners on the progress of the farm bill and trade issues.
Prior to him speaking, Hemphill County Extension Agent Andy Holloway asked Hemphill County rancher Steve Rader, who lost 12 sections of his ranch in a wildfire in March, 2017, to share a few words.  
"I, along with a lot of other people, experienced that wildfire we had last year. The country has had a lot of disaster, whether it was in Houston or up in the Panhandle, we'd never experienced anything like that. But we saw the generosity of the people and how they came together. And I can not not say how I saw the generosity of the U.S. government. They've helped us with our fences, our livestock assistance. The people in our local offices, like the FSA, NRCS, how they took on more jobs and just the avalanche of work that came to them to help us process the fencing costs and keeping it all straight. The credibility of those people — we just want to say thank you to them and thank you for the generosity and the foresight of our government to help us through times like that. What a beautiful government we have that would do something like that."  
Rader hosted a tour on his ranch on day two of the beef cattle conference, telling guests about the history of the Rader Ranch.
The beef cattle conference drew attendees from 11 states and 32 Texas counties and included 52 agribusiness vendors.
See, Under Secretary Northey visits Oklahoma, Texas, tours wildfire, drought-stricken areas, https://bit.ly/2FiaN13.
Subscribe to receive top agriculture news
Be informed daily with these free e-newsletters
You May Also Like
---