Project explores clover over-seeding in Coastal Plains soils
Project explores clover over-seeding in Coastal Plains soils
• Clover and legumes confer many advantages — first and foremost, biological nitrogen fixation. In these hard economic times, complicated by frequent spikes in fertilizer costs, growers have more incentive than ever to grow legumes.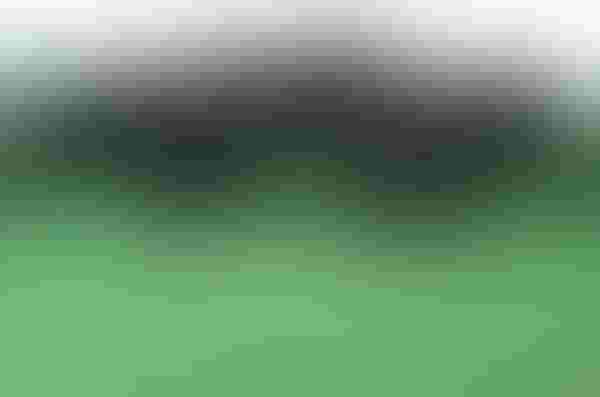 For south Alabama cattle producers, an enduring challenge has been finding an effective way to grow legumes in Coastal Plains soils.
Clover and legumes confer many advantages — first and foremost, biological nitrogen fixation. In these hard economic times, complicated by frequent spikes in fertilizer costs, growers have more incentive than ever to grow legumes.
"In the last few years, rising production input costs combined with less-than-optimum cattle prices have put cattle producers in an economic squeeze, which has made the advantages of growing legumes even more attractive," says Don Ball, an Alabama Cooperative Extension System forage grass specialist and Auburn University professor of agronomy and soils.
But legumes also aid producers in other significant ways by improving forage grasses as compared to grasses alone and enabling producers to extend the growing season.
But for south Alabama producers, the challenge remains how — how to grow legumes in Coastal Plains soils.
"The benefits of using clovers in grazing systems are well known, but trying to find a perennial legume or a reseeding annual or legume that functions well within these soils has been a challenge," says Eddie Jolley, an agronomist with the Natural Resources Conservation Service in Alabama.
Clover remains best option
Clover remains the best option for this soil type. Fortunately for producers, several new clover varieties better suited to Coastal Plains soil conditions are now available.
Ball and Jolley wanted to determine which of these worked best. They secured some $90,000 through a Natural Resource Conservation Service Innovation Grant and administered through the Alabama Cattlemen's Association to organize clover demonstration projects on 8 south Alabama farms.
"Producers have to consider several issues associated with over-seeding annuals — annual seed costs, a regimen for planting annuals, and dealing with possible drought conditions in the fall," says Jolley. "Another issue is finding a clover that will perenniate and work well with grazing systems in Coastal Plains soils."
"Thats why we put this project together."
While the demonstrations have turned up significant differences among these planted clovers, Ball and Jolley are heartened by one observation: fair-to-excellent stands of most of the clovers.
Eight clovers were chosen for the demonstrations: "Advantage" ladino white clover; "Allied 9601" red clover; "Apache" arrowleaf clover, "Bigbee" berseem clover; "AU Robin crimson clover; "Common" ball clover; "Denmark" subterranean clover; and "Durana" white clover.
Three to seven of these were planted on each farm depending on the soil types present and available sites.
"In particular, crimson clover and ball clover stands were good on all the farms," Ball says. "Arrowleaf clover made excellent late spring growth, reinforcing its value as a pastureland legume in Alabama."
Meanwhile, true to its reputation for shade tolerance, subterranean clover turned up good performance in a pecan orchard.
Ball and Jolley also noted excellent growth of white and especially red clover on several farms due to the high moisture levels that prevailed in the summer of 2009.
They were especially interested in identifying clover that reseeded or persisted in the Coastal Plains soils.
Among all the annual clovers, ball clover was the most dependable reseeder.
"There were other reseeders, but none like ball clover," Jolley says.
While the two agronomists noted good seed production with crimson clover, reseeded stands did not occur on all farms. They suspect that the wet summer weather contributed to the seeds germinating too early on several farms.
They also noted good reseeding of subterranean clover in shady areas, but poor reseeding of berseem and red clover.
One of the most intriguing findings of all was the "Durana" white clover, a variety selected for its toughness, persistence and reseeding ability.
"It was present in good stands on several farms where it had been planted," Balls says. "In fact, the stands observed in 2010 were actually thicker and more vigorous on several of the farms than they were in the previous spring.
"This is encouraging because if a perennial clover can reliably perenniate in at least a few Coastal Plains soils areas, it could be of great benefit to cattle producers."
The two agronomists will continue monitoring these clover demonstrations through 2011.
"What we want to come away with is a series of recommendations for helping producers make the most effective use of the clover they choose to grow, based on their perceived needs and management objectives," Jolley says.
Subscribe to receive top agriculture news
Be informed daily with these free e-newsletters
You May Also Like
---