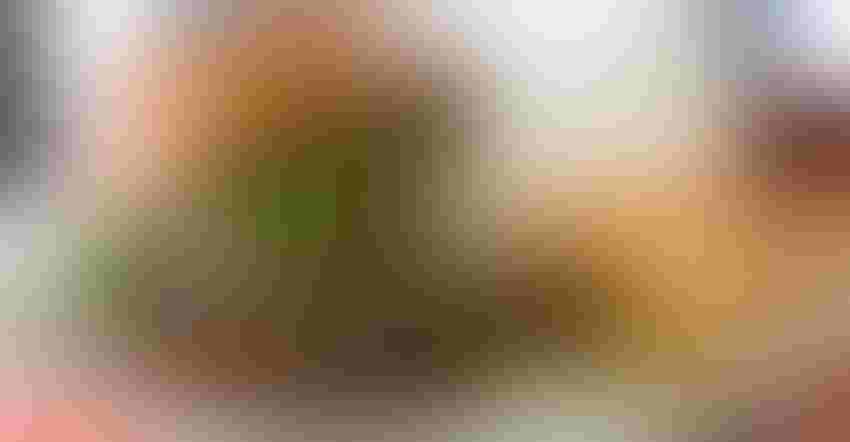 BEEF FOR DINNER: The Nebraska Beef Passport program encourages beef lovers to try different beef dishes at participating restaurants across the state.
Ray Kachatorian/Getty Images
Beef lovers take note. There is a new passport program that gives you yet another reason to visit the best beef restaurants and cafes in Nebraska.
The new Nebraska Beef Passport program was announced, along with the annual designation of May as Beef Month, by Gov. Pete Ricketts on May 5 at Misty's Steakhouse in Lincoln.
"We always sign this beef proclamation to help promote and highlight our No. 1 industry," Ricketts said at a news conference. "Beef accounts for half of all agriculture receipts in Nebraska."
With attacks from what Ricketts calls "radical environmentalists" on the beef industry, he noted the nutritional value of beef in a healthy diet.
"What many don't understand is that farmers and ranchers are the original conservationists," he said. "They want to pass on their land to the next generation. If we got rid of beef, we would be undermining the food security and nutrition of our country.
"Eighty-percent of the feed fed to beef is not edible for humans. Livestock in general, and beef in particular, create food security and are a food source we couldn't get otherwise."
Passport system
In developing the Beef Passport, which is modeled after some of the other established passport programs in Nebraska, the Nebraska Beef Council asked farmers and ranchers for advice.
"We wanted to find a way to promote beef across the state, but also support the local food-service establishments that we know suffered hardships during the pandemic," said Adam Wegner, director of marketing with Nebraska Beef Council. "There are obviously hundreds and hundreds of restaurants across Nebraska that serve really good beef, so we decided to start by asking beef farmers and ranchers where they like to go for a great beef meal."
NBC talked with the nine beef producers that make up its board of directors and asked them for recommendations.
"From there, we sent out request letters and had 41 responses confirming they would like to participate," Wegner says. "Each participating restaurant received a promotional kit that included posters, table tents, window signage, beef passports and the official passport stamp that will be used to mark customers' passports."
Wegner notes that this is a fun way for Nebraskans to explore various parts of the state and enjoy delicious beef served at local restaurants.
"Not only will you get a great meal, you'll also have the opportunity to win fantastic prizes, including grilling kits, a Cabela's cooler and beef to fill your freezer," Wegner adds.
Good Life Great Steaks group
Passport holders can follow along with the program on social media by joining the Good Life Great Steaks Nebraska Beef Passport group on Facebook.
"We'll be using this platform to share information about the participating restaurants and to give away additional prizes throughout the summer," Wegner says.
Participating restaurants range from Misty's Restaurant and Lounge in Lincoln to Angus Burgers and Shakes in Omaha. They include Kinkaider Brewing Co. in Broken Bow, the Wagon Wheel Saloon and Steakhouse in Ericson, along with Ole's Big Game Steakhouse and Lounge in Paxton, and The Bar 64 Grill in Bridgeport.
Learn all the details about the new passport program, along with a full listing of the restaurants, at goodlifegreatsteaks.org.
About the Author(s)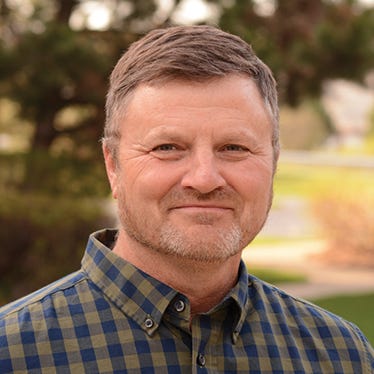 Curt Arens began writing about Nebraska's farm families when he was in high school. Before joining Farm Progress as a field editor in April 2010, he had worked as a freelance farm writer for 27 years, first for newspapers and then for farm magazines, including Nebraska Farmer.
His real full-time career, however, during that same period was farming his family's fourth generation land in northeast Nebraska. He also operated his Christmas tree farm and grew black oil sunflowers for wild birdseed. Curt continues to raise corn, soybeans and alfalfa and runs a cow-calf herd.
Curt and his wife Donna have four children, Lauren, Taylor, Zachary and Benjamin. They are active in their church and St. Rose School in Crofton, where Donna teaches and their children attend classes.
Previously, the 1986 University of Nebraska animal science graduate wrote a weekly rural life column, developed a farm radio program and wrote books about farm direct marketing and farmers markets. He received media honors from the Nebraska Forest Service, Center for Rural Affairs and Northeast Nebraska Experimental Farm Association.
He wrote about the spiritual side of farming in his 2008 book, "Down to Earth: Celebrating a Blessed Life on the Land," garnering a Catholic Press Association award.
Subscribe to receive top agriculture news
Be informed daily with these free e-newsletters
You May Also Like
---