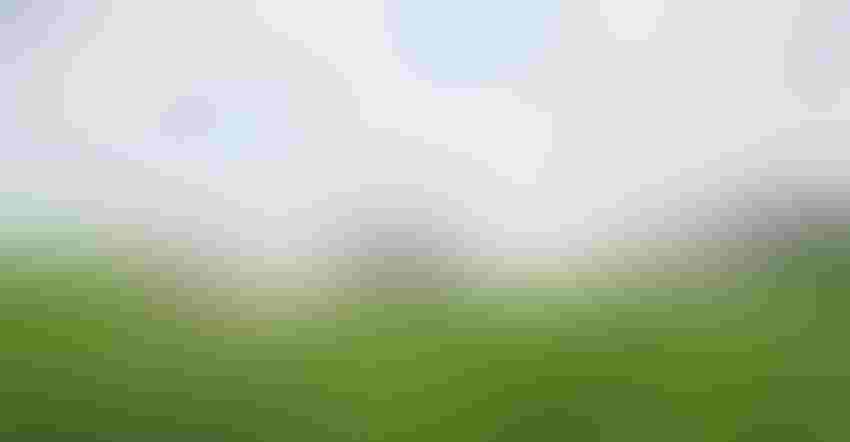 REJECTED: A state panel turned down a petition from activist groups seeking stricter standards for allowing new livestock facilities to be built.
State regulators last week unanimously rejected a petition seeking tougher environmental standards for livestock confinements. Two environmental activist groups sought the changes — Iowa Citizens for Community Improvement (ICCI) and Food & Water Watch. The Iowa Environmental Protection Commission (EPC) denied the petition.
The petition would have made it tougher for animal feeding operations to be built in Iowa. Supporters of the petition sought to strengthen the state's Master Matrix — a scoring system designed to give local residents input on proposed livestock facilities — saying the changes would better protect people living near livestock facilities from odor and water pollution.
Opponents said the petition would make it so difficult to get a passing score, it would result in a statewide moratorium on livestock facilities.
The petition is a controversial proposal for a state that's a national leader in hog, egg, turkey and cattle production. It calls for increased distance requirements between neighbors and hog confinements, cattle feedlots, poultry barns and other livestock facilities. It also calls for greater credit to be given for installing odor and pollution controls, and a higher overall score for construction approval.
DNR against adopting petition
The Iowa Department of Natural Resources recommended against adopting the petition. Noah Poppelreiter, a DNR attorney, told EPC the petition "goes too far" and would be overturned in court. The hearing was held in the commission's meeting room. Members of ICCI immediately voiced their anger after EPC's vote. "This is not over," ICCI members chanted. "We will keep fighting."
Commission member Joe Riding of Altoona, a former legislator, said the law establishing the Master Matrix standards was passed 15 years ago, and it's time for the Iowa Legislature to revisit the issue. Commissioner Barb Hovland of Mason City agreed it's up to legislators to review the law. "Legislators created this matrix, and they need to start discussing it to see if it needs updating."
The two groups — ICCI and Food & Water Watch — submitted comments from 1,500 Iowans who supported the petition. And officials from 17 counties have asked the state for either changes in the Master Matrix, a moratorium on construction of new livestock confinements, or they said they directly support the petition.
Environmental groups: Current law too weak
A lengthy period of public comment came before the EPC's 8-to-0 vote. Farm groups such as the Iowa Pork Producers said the proposed changes would create a moratorium on new construction of livestock confinements.
Brianne Streck of Moville said she and her husband "work hard to raise livestock the right way. The supporters of this petition would like to make you think I'm the face of evil. Changing the Master Matrix to give others the ability to pick and choose where and how we can raise livestock would be detrimental to young farmers like me, and more importantly, our rural communities."
Supporters of the petition said Iowa is making little progress in cleaning up polluted waterways and it is time for tougher rules on handling and applying livestock manure. In 2002 the Iowa Legislature passed the Master Matrix law establishing statewide standards for livestock confinements, including distance between a confinement and a neighbor's house. Also, a state construction permit is required for confinements of a certain size.
Panel rejects call for tighter rules
The commission heard nearly two hours of impassioned pleas from voices on both sides, before voting to reject the petition that sought to strengthen Iowa's Master Matrix. "Reading through the petition, I found that it was going to be unfeasible and really unattainable for making any changes at this point," said EPC chairman Chad Ingels, a farmer from Randalia. He said the DNR's analysis found it would be difficult for applicants to qualify for a permit to build a confined animal feeding operation or CAFO under the proposal.
Al Wulfekuhle, a past president of the Iowa Pork Producers who farms at Quasqueton, said the current rules are working and most livestock producers in Iowa are responsible stewards of their resources. "The petition, the way it is written, would put a moratorium on hog production in Iowa," he said.
Subscribe to receive top agriculture news
Be informed daily with these free e-newsletters
You May Also Like
---