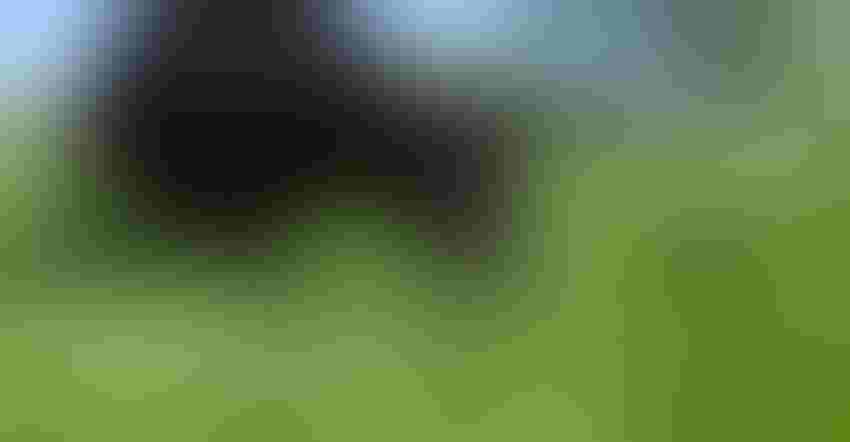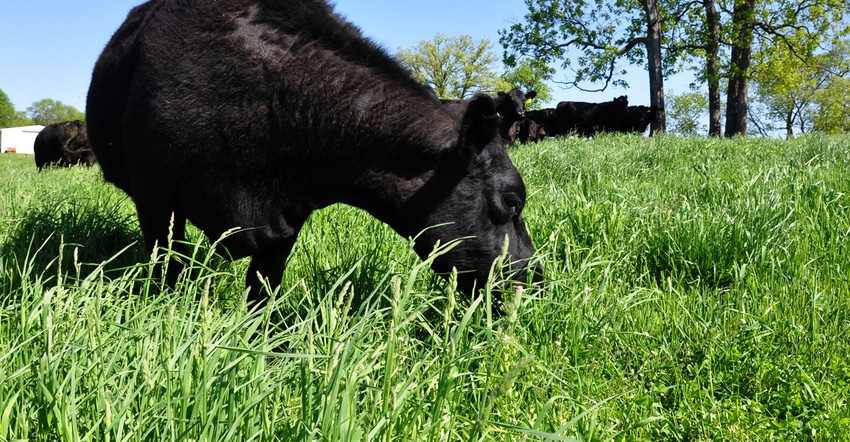 KEEPING TRACK: Iowa Department of Agriculture market reporters gather prices and other sales data from livestock sale barns that hold weekly auctions around the state.
The Iowa Department of Agriculture and Land Stewardship's livestock market reporters recently began coverage of feeder cattle sales at the Clarinda Livestock Auction in southwest Iowa. 
"Adding this livestock market allows our department to capture a more complete picture of feeder cattle inventory and sales figures for both southwest Iowa and for Iowa as a whole," says Iowa Secretary of Agriculture Bill Northey. "We recognize it is extremely important to livestock farmers to have timely and accurate information on livestock prices in their area, so we're pleased to add coverage of this market."
Program provides valuable information
The Livestock Market Reporting Program in Iowa has been collecting and recording data for over 60 years. In 2016, the six livestock reporters who work for the department collected sales figures on over 350,000 head of feeder cattle at 14 locations. They also collected sale data and prices on more than 50,000 head of fed cattle or slaughter cattle at three livestock auctions, and sales data on 30,000 head of goats and sheep.
The livestock markets covered by the department are located in Bloomfield, Centerville, Creston, Denison, Dunlap, Humeston, Kalona, Knoxville, Lamoni, Russell, Sheldon, Sigourney, Tama, Sioux Center and Clarinda. The program is conducted in cooperation with USDA's Agricultural Marketing Service (AMS). Information collected from each sale report is available on the Iowa Ag Department's website iowaagriculture.gov/agMarketing/livestockAuctions.asp. In addition to these reports, USDA uses collected information to compile numerous summary reports found on its website.
Riley named to Iowa Poultry Hall of Fame
In other livestock news, Robert G. Riley was recently inducted into the Iowa Poultry Association Hall of Fame for 2017. "His contributions to the Iowa Poultry Association and the entire Iowa poultry industry are well-known and appreciated," says Kevin Stiles, executive director of the IPA. "Bob has been and remains an innovator, collaborator and tireless champion for Iowa poultry producers and all of Iowa agriculture."
Riley has worked for more than 40 years in the fats and oils processing industry. He has been involved in domestic and international sales and marketing, laboratory supervision, research and development, as well as executive and corporate management. In 1986, Riley purchased Feed Energy Co. in Des Moines and began the process of building a company with products developed on sound research and science. The success of the company is a testament to his strategic approach.
IPA leading the way
"I'm proud to receive this award from the IPA, an organization that 'walks the talk' on the very positive aspects of modern poultry agriculture; I'm happy to be part of the efforts to achieve these goals," Riley says. "IPA is leading the way in Iowa agriculture, being good corporate citizens, good environmental stewards, and building great social capital within our communities and in Iowa, where we live and work."
Riley is active in professional, state and community organizations, including Iowa Innovation Corp., which he chaired. He's served on the IPA board of directors since 2000. He's also on the board of Iowa State University Research Foundation, Community Foundation of Greater Des Moines, Simpson College, Whiterock Conservancy, Two Rivers Financial Group and Feed Energy.
Sources: Iowa Poultry Association, Iowa Department of Agriculture
Subscribe to receive top agriculture news
Be informed daily with these free e-newsletters
You May Also Like
---